Some say the force is unbeatable. Some will say the journey is unstoppable. But when you take action and combine that with rhythm and get thrown into an FPS environmental cinematic bullet hell, there is only one thing to do…become the ultimate action hero legend you were meant to be. But just when you thought you may have conquered it all with Pistol Whip, they want to bring you an encore…
Update Features include:
Two new scenes that will bring the total number of songs to 30
The Way Home – featured in the end credits of the 2089 campaign, fan-favourites Magic Sword return for this track's very own scene, filled with even more jam-packed post-apocalyptic action
Fist Fight – hot on the heels of our second cinematic campaign, Smoke & Thunder, in August 2021, this heart-pounding track by Devora returns for a western-themed scene of its own, making you feel like a true outlaw
Party Mode – challenge each other with their preferred scenes and modifiers – simply pass the headset to the next player and see where their score falls on your local Party Mode leaderboards
Three new weapons: 357 Python, Hippo, 39 Special
New modifieres
UI Improvements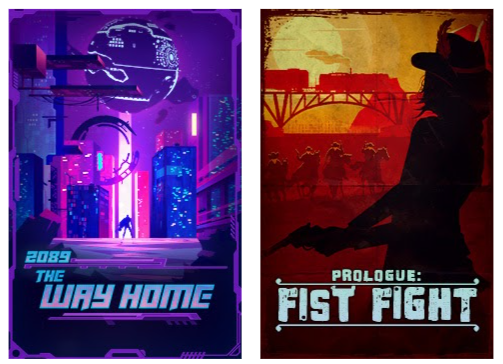 So are you ready to join the party and reign supreme against your friends and family? Will you be able to find the way home? How will you survive the fistfight? Find out with the new Pistol Whip – Encore Update out now for the Quest/2 on the Oculus Store, PlayStation VR, and Steam VR.
Until then…please enjoy…