Cats! they can be tough, they can be cute, and they can even be heroic, but they can also get into mischief, especially when they are kittens. But are you or someone you know without a cat in their lives? What about the people who may be allergic to cats or ones that just want to prove that they are responsible enough to take care of one? Does Developer FusionPlay show what's it like to own a cat and kittens or do the domestic feline animals own you? Let's find out with Konrad's Kittens for the PlayStation VR.
Back on February 23, 2018, the game Konrad the Kitten was released for the PlayStation VR. Over a year later, Konrad the Kitten has been updated to Konrad's Kittens. So what's changed? Originally with Konrad the Kitten, the virtual one himself, Konrad needed your help as he, just like many others, wanted to be loved. But because he is a cat (a virtual one at that), it was up to you to have his needs and desires met. From feeding to playing. It was all up to you and your responsibility. Then as you gained the love on your new favorite virtual pet, you would unlock new features such as new rooms and areas to unlocking new accessories to changing the color of his coat. But it wasn't just love and affection, there were pawsome mini-games to play where you could win valuable coins
Fast forward to the new updated 2.0, Konrad's Kittens has grown up and this time, someone has dropped off orphaned kittens and they want to come live with you. So it's up to you to help Konrad take care of the kittens by cleaning, feeding, playing, and finding them when they get lost. Yes, just like in real life whether it's animals or kids, you must be the responsible one in life only to dream of the good old days when someone had to be responsible for you.
The first thing you will want to do is make sure you clear a 2 by 1.5-meter space, adjust the height, and find a place to just sit on the floor because you have to remember, like with cats, they for the most part, (unless they are sleeping somewhere and don't want to be bothered or they are mad at you) will be around you. You will also only need one Move controller. Yes, just one. I will say it is a little weird when you control Konrad as you are moving the Move controller and Konrad almost seems lifeless or he might be in some serious cat mode and will not show his cat-like reflex beast mode until he is ready.
During the day, for the most part, Konrad is awake. When you are holding him, you will see his needs and wishes appear. This will let you know what the task at hand will be. If Konrad is hungry, you will go to the kitchen so he can eat. If Konrad wants to play, head to the living room and he can play on a device or watch some T.V. and I will say that the shows that Konrad can watch kind of made me laugh a little.
Some of the fun comes a wheel is spinning which can result in coins and hearts or even those pawsome mini-games such as catch the mice where you try to rank up your score to games like an obstacle course which as you moving Konrad through circles while trying to not touch them. The hearts help bring up your levels while the coins can be used to buy accessories in the shop.
Another change that has been made for Konrad's Kittens, is the fact that when in Konrad the Kitten if Konrad was too tired, that was it. You were told to come back the next day. Now, it just switches to nighttime and when it's night time, it's time to entertain the kittens. Some will want to play while some are lost and this is where you have to out gout and try to find them. Konrad will act as a flashlight so you can try to find them in one of the rooms or even outside. But how do you find them you might be wondering? Well, by listening for their meows. And when all of the kittens have had their demands met and all the kittens have been found, you will be told to come back the next night. But if you don't want to wait, you could always press the button to skip the day.
But along with the new updated 2.0 Konrad's Kittens also brings some new features compared to the original release of Konrad the Kitten, there is a new region called Snow Valley where Konrad can interact with a snowman, rocky patch, cozy basket, and snowboard, but also a new mini-game called Snowball Moles. Along with a new room called The Kitten room. But what could you be missing when there may be one or two or three kittens added? The ability to add more kittens. So every six levels, a new orphan kitten has joined the household for you to help Konrad be responsible for.
There is also another mode that I need to mention and that is Plushy Mode. And this is where you would actually be advised attaching the Move controller to a plush toy. It is a little bit weird, but I applaud the developer for adding a crazy idea to the mix just because and let's see if people will like it or not. But I did find humor in the warning message at the end.
Overall Konrad's Kittens is an experience for those that may have lost that family feline member and just wants to be able to have some of that therapeutic help with some good memories,those that may be allergic to cats but would still like to have one in their lives regardless if it is virtual or for those that maybe have someone that really wants a pet, but you are not sure how responsible they will be and wants to prove to you how positive it can be and may just show that the work that gets put in when caring for a pet, may just have the best reward in the love that it gives back.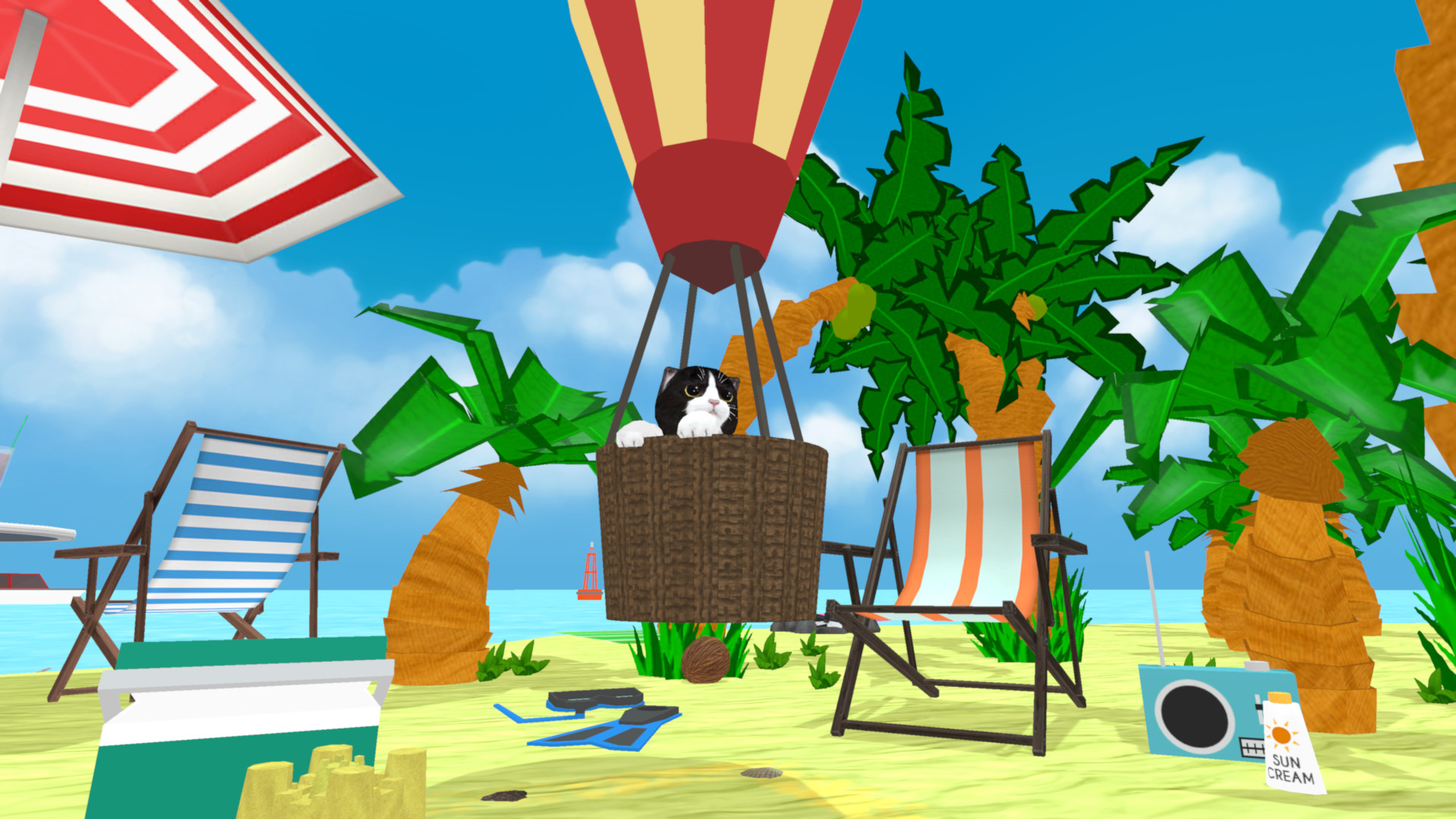 Konrad's Kittens is out now and there is also a bundle that includes five kitten avatars on PlayStation VR and is also available on the Oculus Store, Steam, and Viveport. A review code was provided.
To learn more about FusionPlay, make sure you visit their site, like them on Facebook, follow them on Twitter, follow them on Instagram, join their Discord, and subscribe to their YouTube channel.
In case you missed the trailer, please enjoy. Until next time, I am going to go see what else I can unlock.
Mr. PSVR, May 5, 2019, theplaystationbrahs.com