You have been sitting at home doing your favorite activities and thinking how can you work harder and play harder to embrace the you that you see and wanting others to see as well. How do you make your everyday movement into the adrenaline, heart-pumping motivation you need and want? You just want the results for your hard work and you want it to show what you are capable of. Your want is no longer a need, it is the motivational inspiration you desire.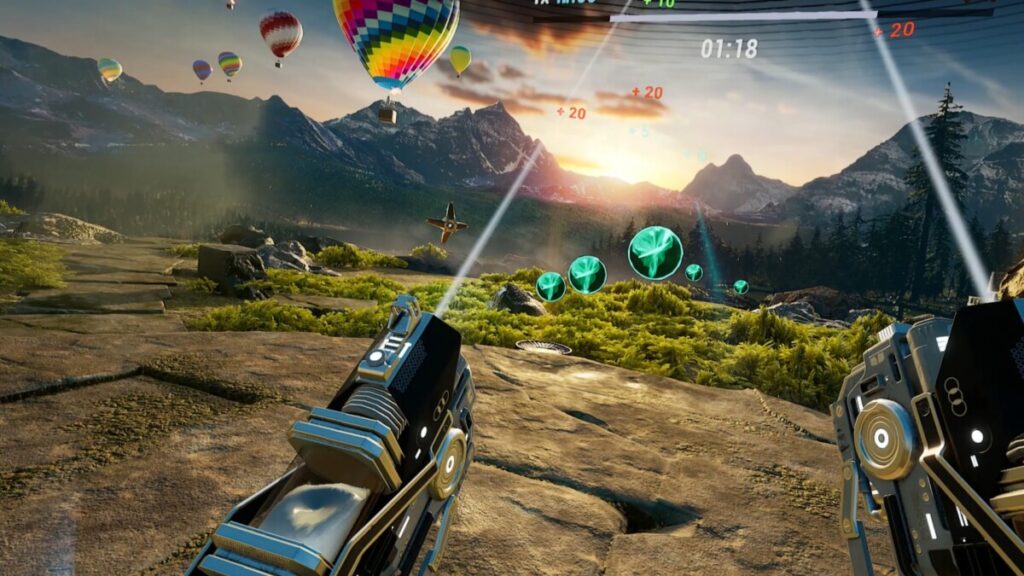 Features include:
Work hard, play hard, join the VIRO MOVE community! -As your virtual coach, the game will motivate you to train harder than you ever imagined possible. When you join our community, you will fight harder and longer to become a VR fitness champion, and you will love every minute of it. You will exercise your stamina, endurance, movement, and strategic planning as you compete against other Viro Move enthusiasts from all over the world.
Forget about boring gym routines – Choose between swords, fists, guns, or your bare hands to stay motivated and constantly challenge yourself.
MIX IT UP – If you want extraordinary results, master our WEAPONS MASTER, the game's most popular mechanic, where you can change weapons during dynamic workout gameplay.
Watch those calories burn – Your caloric output is calculated and analyzed by our advanced algorithm every step of the way. Your progress and historical data are available for you to manage and compare as you advance toward your fitness goals.
Sharing is caring – Meeting friends? Throwing a housewarming party? Share the burn in our awesome hot seat mode and find out who's the fittest, fastest, and healthiest.
If you do your workout, do it right – Getting fit has never been so easy! VIRO MOVE has been approved as a serious fitness tool by more than 1000 FIBO and IHRSA sports professionals.
Customize your VIRO MOVE experience – Earn and unlock skins as you progress through unique, unrestricted gameplay.
Train like a beast – look and feel like a beauty – As your virtual trainer, we will keep the challenges coming! To help you get visible results, we will deliver regular challenges and tournaments.
Easy to learn – hard to master – Whether you are a beginner or a workout junkie, you'll fit right in. Start slowly with a tutorial or jump straight to the hardest levels. It's entirely up to you.
Workout arenas – Choose from 5 different, gloriously immersive environments to stay focused and in the zone.
Beat it, just beat it! – Feel the beat. Let it pass through you. Experience true immersion and perfect soundtrack synchronization while smashing through high-quality obstacles, drones, and other targets.
Are you ready to step up? Are you ready to mix it up? Are you ready to move? Find out when Viro Move comes to Steam on October 20, 2021, and Oculus Quest/Quest 2 on the Oculus Store later this year.
Until then…please enjoy…