You work hard. You help everyone first before you even think about yourself. But the stress of it all is getting to you and you need to get a way. You need to be able to regroup, rethink, and just have time to yourself. That's why it's time to go to a place where you can do your favorite things in life that you just don't have time to do, but deep down, you can feel this call to get into the water and escape.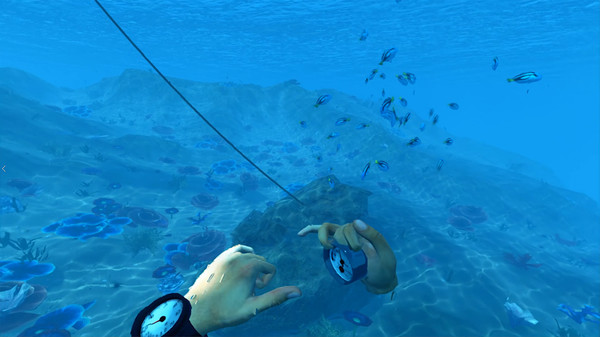 Features include:
Sports-based action
Learn how to Scuba Dive, Freedive, and snorkel
Various action-packed, exhilarating, and challenging adventures
Activities include: Poolside Scuba Diver training, Bayside snorkeling and freediving, cliff jumping, luxury beach diving, open water, night diving, and wreck diving
Buy equipment to enhance your diving skills
Recover different items such as doubloons
Search for different items such as shells
Identify different types of fish
Find hidden treasure and more
What equipment will you buy? What will you find? Are you ready to take that dive? Find out when Bodies of Water come to Steam in July of 2021.
Until then…please enjoy…