What was supposed to be a day like any other, changed. The social metaverse in Scottsdale was supposed to be it, the king of the crop. It is where everyone would go. Well, until the disaster happened. They started to attack and those screams…those helpless screams that still can be heard. But there is hope…well, at least we hope there is hope. At least Gavin makes it sound like there is some left in Scottsdale. And I should know, we somehow merged and if it is to be believed, we just might have a chance at saving the Metaverse from a collapsable parish and delete the deleters.
Features include:
Run, jump and boost your Chaz mech across treacherous server-scapes
Fly VR headset spaceships to capture other avatars
Use your trusty dog-puppet to charm the data deleters into doing your bidding
Vacuum up debris from the metaverse to use as fuel and ammo
Slow time with CPGoo to dodge laser attacks
Hookshot and pull yourself up through the clouds toward corporate HQ
Take a rhythmic break in Scottsdale's ASMR Spa
Achieve self-actualization as an artichoke whispers at you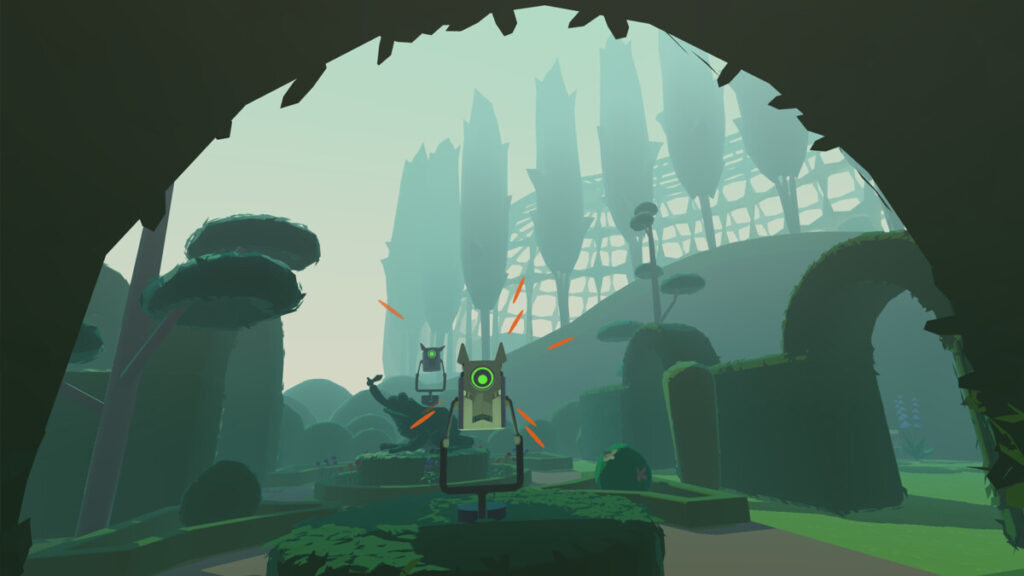 What chaos will you encounter? Will your dog puppet really be full of charm? What will the sweet artichoke whisper to you? Find out when Virtual Virtual Reality 2 comes to Quest 2 and Oculus Rift/S on the Oculus Store on February 10, 2022, and to Steam VR on February 17, 2022.
Until then…please enjoy…