We all have that one relative that we find inspiring even without knowing all that we could. Mine was my uncle. I was younger. And I will never forget all the times of his mysterious ways and sneaking out at night when I was asleep. But it's when I saw him keep coming back, looking all tired, and then seeing him at his typewriter that made me more and more curious. But now, after the news that I received, my uncle, they say he is dead. What do I think? I think there is more than meets the eye here and I am going to have to search my own memories in hopes to solve this case. It's what he would have wanted from his niece, Lola.
Features include:
A lighthearted narrative VR experience with interactivity, shareable with the whole family!
PIXAR-like animation by a renowned team, directed by James Castillo, character designer behind family-favorite films such as The Mitchells vs. the Machines and Sherlock Gnomes.
Clues, easter eggs, and a world of details hidden in the animated background – watch again to learn more about Lola, Paquita, and the rich culture of Madrid, Spain.
A 45 minute adventure with an intermission dividing the two acts, so you can watch it all in one sitting, or take a break in between.
Made in Unreal Engine, Madrid Noir is staged as a charming theatre production!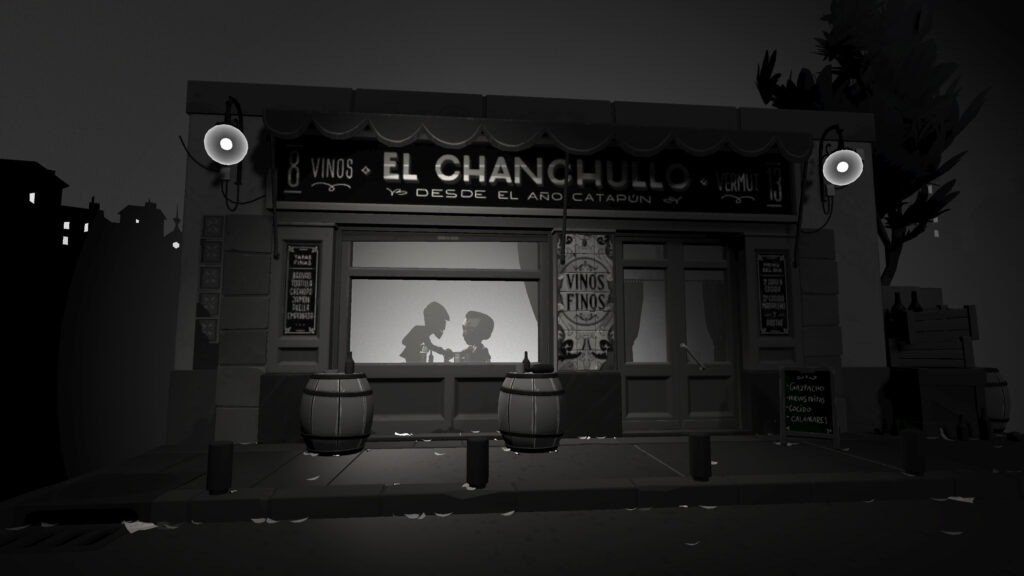 Are you ready to be entertained? Will you find out the clues? What easter eggs will you discover? Find out with Madrid Noir out now for Quest/Quest 2 on the Oculus Store, Steam VR, and Viveport.
Until then…please enjoy…