Think about the last time you looked at art. I mean really took the time to look at it and thinking about the meaning. Think about what the artist was thinking and feeling when they created their masterpiece. Look at Van Gogh's "Starry Night" or Monet's "Sunrise Impression. Ever wonder what it would be like to step through those paintings and enter that world to actually get a sense of what that time would be like? But when I heard the wondering could somehow be a possibility through Virtual Reality, I really got intrigued and wanted to know more. So I reached out to DeerVR Games and Shanghai Motion Magic who were happy to give us a closer look at A Room Where Art Conceals as well as thoughts on Virtual Reality.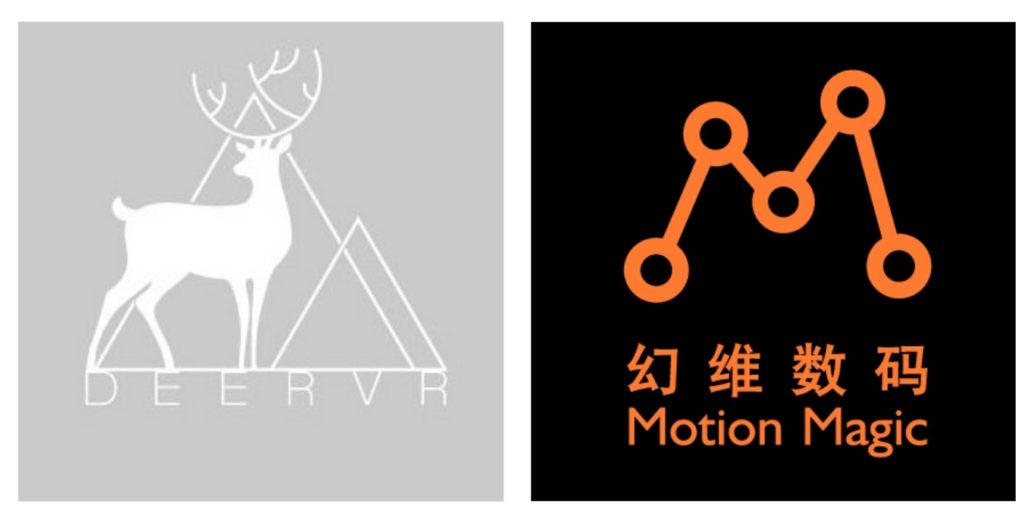 _____________________________________
Interview with Felix ZHU, producer and art director of Shanghai Motion Magic.
_____________________________________
Welcome to THE VR DIMENSION. Could you please
introduce yourself and what you do for the team?
"Hi, I am Felix ZHU from Shanghai Motion Magic, our company's earlier background was in Motion Graphic design and Interactive Display. I am the producer and art director for our latest game 'A Room Where Art Conceals', hope you like it!"
For some that may not realize, DeerVR has had a great line up with VR games such as Code 51 Mecha, Kingdom of Blades, and Blind Spot. What other games have you been a part of either by development or publishing?
"DeerVR is a professional publisher to bring great VR games from China to the world. We have published Code 51:Mecha Arena, Kingdom of Blades, Blind Spot, and A Room Where Art Conceals. We will continue cooperating with outstanding development teams to publish more high-quality VR games for players all over the world. Besides, we also wish to bring high-quality VR content from abroad to China. So if anyone wants to publish VR content in China, we'd be very happy to help.
Since the 4 games we have published are all digital-only, we also have the plan to expand our distribution channels from online to offline. Solid edition release will be another focus to us in 2020."
Your newest game, A Room Where Art Conceals, just released in N. America and Europe regions, but has been available on the Hong Kong PSN Store. Can you give us some of the back story about the game and what the player might expect?
"Here in Shanghai Motion Magic, we had the Idea of present Art in VR the minute we explored the VR that allows more freedom and higher quality images. As a team that stationed in Shanghai, we figured it would be nice to release the game in Hong Kong first, as we want to test out the game first with the Asian audience to see the results. We are well received in Hong Kong, pushing us to show the world more our game and here we are."
The whole concept of being able to enter some of the most famous paintings and entering those worlds is really what Virtual Reality is about. What was the idea behind being able to enter these art worlds through the paintings while trying to find human emotions?
"Our original idea was to present multiple masterpieces of artwork from various culture backgrounds and different periods in VR so that a storyline that can connect the series of art and we humans is extremely important. In our brainstorm stage, we feel that we do gradually lost our passion and enthusiasm from time to time, but art or the appreciation of art do help us rekindle this passion. Thus, and with a slight retouch of Sci-Fi that we all
love, we came up with the story of a post-apocalypse world, the player go to places where art-work is destroyed through time and space wormholes, and save artwork hence save the emotions in this art, hope the players can enjoy that."
Can you tell us any tips so we can experience all that A Room Where Art Conceals has to give?
"The bonus that we created for the player of A Room Where Art Conceals is that you must revisit the paintings of each artist after you finish each individual room. In there you will find that we equipped each painting VR experience with an extra narration which will hopefully be informative and inspiring in the same time, for that we have done a lot of research and development on the background of the artist and the paintings, and we
hope we can achieve more through these narrations.
With the amount of art that there is in the world, do you see a series of continuation with more places to visit and explore?
"You bet we are! Our original idea is to release 6 painting styles in the first edition, featuring one of our favorite styles of Chinese painting——Dun Huang murals. In the production stage, we figured it would be a very heavy task for us and have to make this alternation, even though much work has been done for the design and production for the three other rooms that we didn't release. However, we are keen on presenting as many art styles in the form of VR as possible."
Virtual Reality seems to advance as far as what you can do with it and within it. From your experience, has there been that one thing that you never thought would
work until you tried in Virtual Reality?
"As a VR manic, I have tried every little thing from day one. For myself, the realization of being elsewhere has been drastically broaden and extended is the most astonishing thing for me. It is like traveling, but now you can travel in all space/time/fantasy and even art style possible. This is my take and favorite thing about VR as an expressive form."
What have been some of the challenges that you have faced when developing for Virtual Reality?
"The truth is that in a game targeted to recreate artwork or painting styles in VR world, for a while we find it hard to balance the aspect of gameplay and art appreciation. Thankfully, we have the team support from PlayStation Shanghai Office, who are very experienced in game production and philosophy, to give us valuable advice to find the final balance."
What would be the top three things you would say to your younger self?
"The first would be to learn more. In researching for the game, we systematically revisited western and eastern art history, which in return help us more in game visuals and production. The second would be don't limit your ideas, cause it is trilling to create new things. Lastly, I think it would be to play more games, well it is the coolest way of expression."
With the library of PlayStation VR games and experiences growing, what would you say to someone on why they should play A Room Where Art Conceals?
"Our original idea is that we want to create a VR atmosphere that is both relaxing, informative and visually pleasing for the players, as well as tastefully recreate the experiences of really immerse in an artwork for game players, and I do believe we did a good job. In many aspects, Our game is very different from a lot of VR games out there. And my idea is that it is definitely nice and interesting to try something completely new
and different once in a while."
I really want to thank Felix ZHU of Shanghai Motion Magic for taking the time out of his busy day to share his thoughts about Virtual Reality and to give us a closer look into A Room Where Art Conceals.
A Room Where Art Conceals is out now for PlayStation VR.
To learn more about Shanghai Motion Magic, please visit their site. To learn more about DeerVR Games, make sure you follow them on Twitter and subscribe to their YouTube channel.
In case you missed the trailer, please enjoy…