Ever since the sequel to the original VR zombie shooter, Arizona Sunshine, was announced, there has been some very well-deserved excitement for the game. From using frying pans to tools to even your new friend Buddy, Arizona Sunshine 2 not only looks very good but there will be plenty of zombies for you to take care of by any means necessary. Now, it looks like we have some release details, including the date.
Features include:
Form an unexpected friendship as you set out on a cinematic VR journey of intense survival
Experience the thrill of combat as you physically wield weapons, from shotguns to machetes–and flamethrowers
Explore gore-geous, next-gen VR environments, all the way to the end of the f*cking world
Discover all the ways to slay a Fred through a brand-new, next-gen mutilation and gore system
Co-op mode makes its return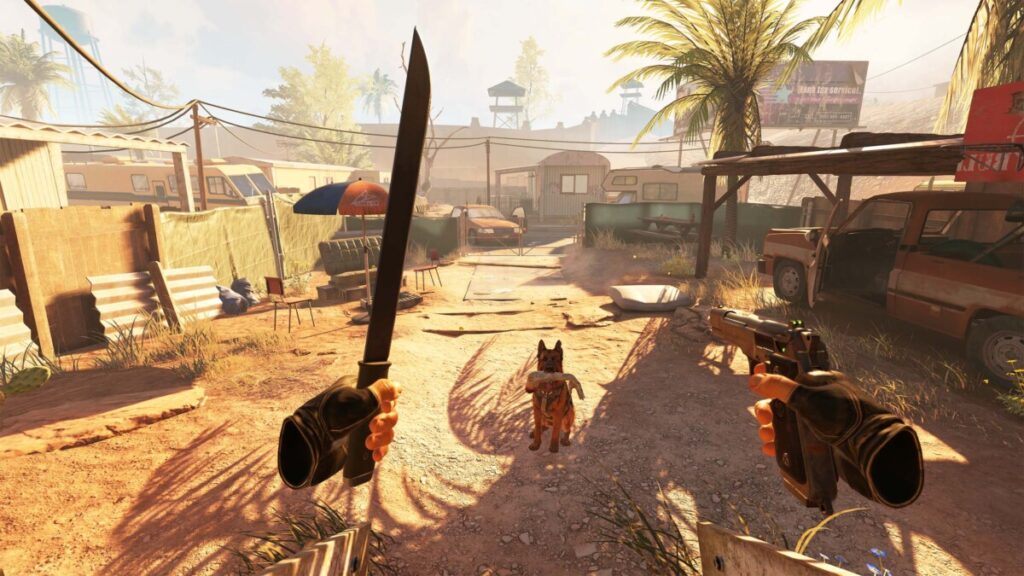 And it looks like pre-orders are open for both the Standard Edition and the Deluxe Edition now.
Standard Edition – This edition provides the core Arizona Sunshine 2 experience. Pre-orders include the Biker Bark Vest, Worker Watch, and Ducky Weapon Charm exclusive bonuses.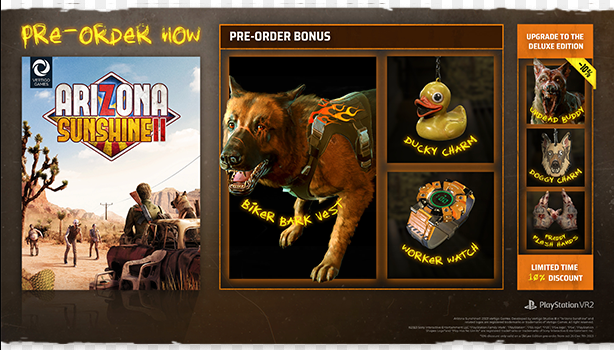 Deluxe Edition – For those craving the ultimate Arizona Sunshine 2 experience, the Deluxe Edition is the way to go. Not only do you get a 10% pre-order discount and bonuses when pre-ordering this edition, but it also includes the exclusive Freddy Hands Skin, Doggy Weapon Charm, and Undead Buddy—turning your loyal companion into an undead killing machine.
Will you be ready for the action? Will you find the answer? What edition will you be pre-ordering?
Find out when Arizona Sunshine 2 comes to Quest 2/3/Pro on the Meta Store, PlayStation VR2 on the PlayStation Store, and Steam VR on December 7, 2023.
Until then…please enjoy…