Rokar the place you know, the place you have chosen to protect has fallen. Playing as a magical knight that was once the advanced civilization called Rokar. Rokar had the power that the people, your people would harvest called Aether. But the land has fallen thanks to the likes of the evil, called The Clamity who not only destroy your home, the place you swore to protect but in doing so, have allowed unknown horrors to arise. It will be up to you defend what is left of Rokar and help end The Clamity. But you are going to need weapons and Rokar's weapons are some of the finest around. From High Arcanist's Blades to Vestal's Wrath that will help you grow as a warrior with the power to win.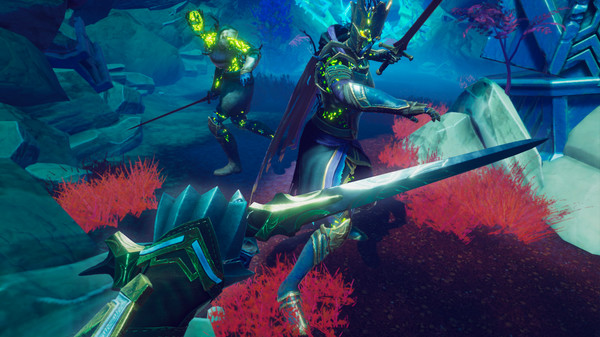 Features include:
Arm yourself with two unique weapons and define your own fighting style.
Each run features randomized rewards, enemy configurations, and rooms – no two attempts are quite the same.
Customize your weapons within a run with over 30+ unique traits and augments.
Driving Synthwave soundtrack to keep you fighting.
Customizable field of view vignetting to let you move comfortably in VR.
So do you have what it takes to defeat The Clamity? Will you help protect Rokar? Find out with Until You Fall out now in early access on the Oculus Store and on Steam.
Until then…please enjoy…