There is something about the art of cooking. Sure, you could throw anything in the microwave and claim it's cooking, but for the true Culinary Artist like yourself, you desire the roots of the meal, the history of the ingredients, and ancient techniques to prepare you in the true methods of cooking. From the cooking of the tortillas on the command to festival snacks from China. It's not time for an instant meal, it's time for the preparation of the lost recipes that truly makes the meal the art.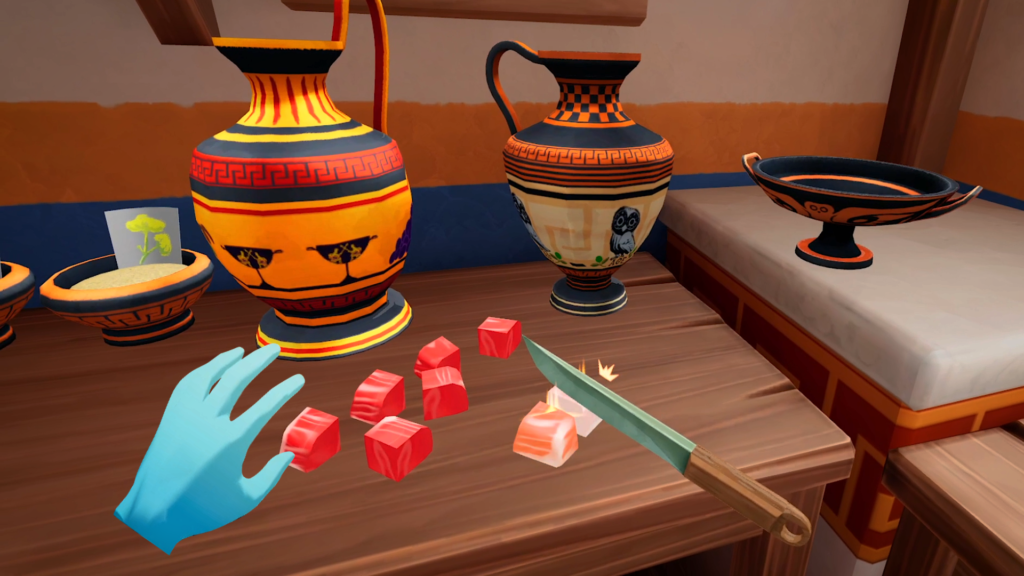 Features include:
Travel throughout history to recreate authentic food of historic cultures
Relaxing environment
Cook for ghosts from ancient Greek, Chinese, and Maya civilizations
Try and finish each recipie as accurately as possible
What recipes will you make? Will the ghosts be satisfied? Are you ready to cook? Find out when Lost Recipes comes to Quest/Quest 2 in 2022.
Until then…please enjoy…