Cosmonious High has always been one for its students and its solid programs. We only take the brightest students from across the galaxy as we want them to achieve and become the next shining stars. We strive to make sure they reach their goals and cover everything from social skills to science. When you think of perfection, you think of Cosmonious High and, of course, that bus crash that brought the fires, some pipes that will now need replacing, and some protection from those meteorites. But I am ok, I survived and as the new student here, I think I am going to fit right in.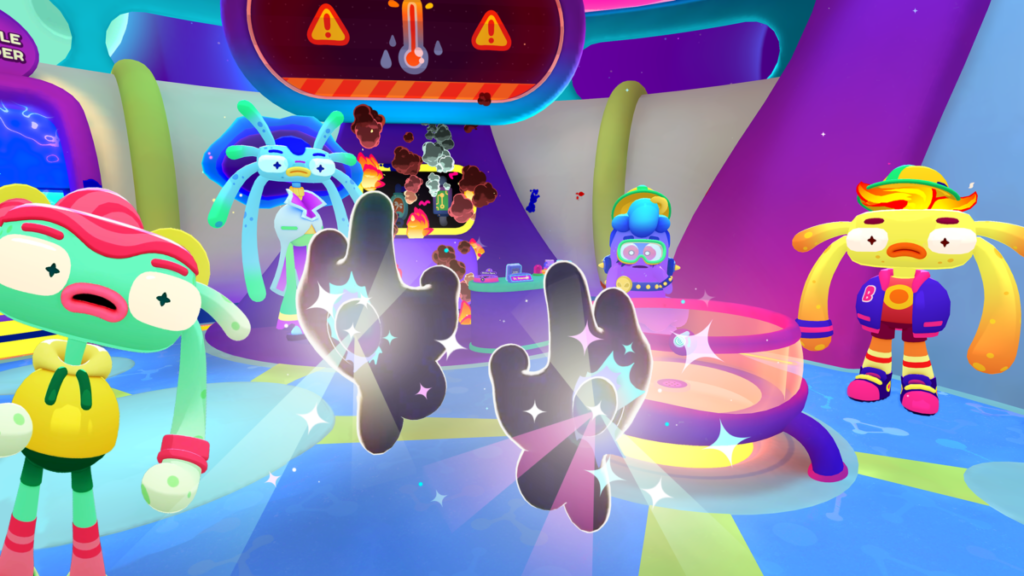 Features include:
Players will be immersed in the highly vivid world of Cosmonious High with 4K rendering at 90fps
Scenes come alive with real-time shadows to ensure the most realistic setting
Players will experience VR like they never have before with an improved controller and HMD haptics, allowing feedback to be felt from a player's hands to their head — feel the wind, water, and even balls of paint as players interact with their surroundings.
Utilizing Sony's integrated audio spatializer, players will feel the vibrant sounds of Cosmonious High happening all around them.
Explore the biggest space Owlchemy Labs has ever built with almost instantaneous loading — no more long-loading screens!
Utilizing the headset's eye-tracking software, players' eyes move and blink as they do in mirrors or when taking their photo — just make sure not to blink!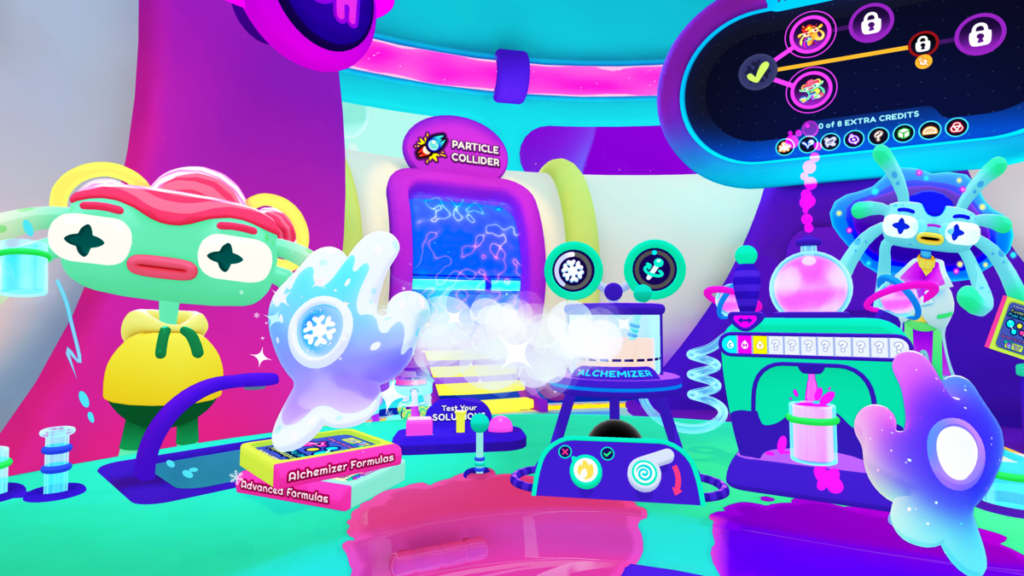 Are you ready to meet everyone? How will you fit in? Are you ready for the fun? Find out when Cosmonious High comes to PlayStation VR2 on February 22, 2023.
If you have an active PlayStation Plus membership, you can save 20% by pre-ordering Cosmonious High now until February 21, 2023.
Until then…please enjoy…