The world of Fruitasia is a glorious one. Full of color, peace, and above all else fruit. There is so much fruit here that we use it for training purposes. Not for eating, but for our ninja skills. But now we are taking what we have trained for and well, training some more but with new tactics, new weapons, and new ways to show the world who the top Fruit Ninja really is.
Features include:
🥝 Bow gameplay
🍓 25 levels of fruit destruction
🥭 Set high scores and achieve top ranks
🍍 Explore the temple
🍉 Leaderboards
🍋 Coming soon: new weapons
🍎 Coming soon: more game modes
🍏 Coming soon: more levels
🍑 Coming soon: social hub
🍐 Coming soon: multiplayer modes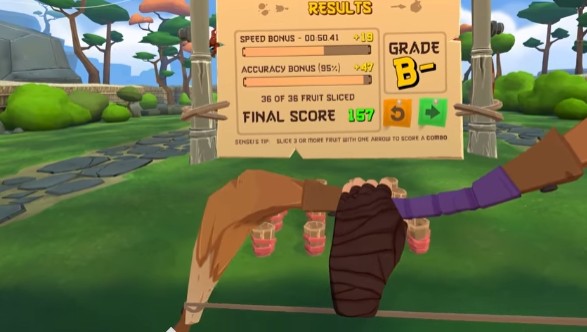 Are you ready for the new weapons? Are you ready to show the world your skills? Are you ready to become the ninja of fruit you were always meant to become? Find out when Fruit Ninja 2 comes to Steam in late 2021.
Until then…please enjoy…