In case you never saw the movie, back in 1993, a movie starring Bill Murray, played a TV weatherman named Phil Connors who without knowing it, takes on an assignment to cover the annual Groundhog Day event in the town of Punxsutawney in Western Pennsylvania. What he didn't know is that this assignment that he was signing up for would put him in this time loop of sorts where he relives every day as the same day until no matter how hard he tried to escape, until he did everything right. Sequels to movies and books have been happening for the longest time, but has Developer Tequila Works somehow found the magic of bringing the continuation of the story into Virtual Reality? Let's find out with Groundhog Day: Like Father Like Son for the PlayStation VR.
In Groundhog Day: Like Father Like Son, you play as Phil Connors Jr. who happens to come to Punxsutawney to film a VLOG post for the celebration of your Father who has passed away, but will always be remembered in this humble town. And much like your father's time loop, you too, have entered this time loop where you must help write the wrong so that you too can hope to escape this prison of life of the same day that you keep repeating. Lucky for you, you do have the your tablet that you can pull up at any time that lets you not only take pictures, answer any incoming calls, adjust settings, but also provides a list of tasks for you all right at your fingertips which helps when not trying to lose the immersion.
Along the way, you will be meeting some familiar faces from the original movie along with some new faces that come along with some new situations of not only your own personal well being, but as well as those who, in the past, may not have been so nice too and this is where you start to realize that how much of a familiar comfort that is when trying to bring a movie such as Groundhog Day into a sequel that is Groundhog Day: Like Father Like Son into Virtual Reality.
I will say that just when you think you may have a particular situation figured out, the day will start over only having you to hopefully correct what should have been corrected. There can be situations and puzzles like early on for example, where you come downstairs, only to have children thrown snowballs at the window only to have to repeat that so you can make sure you open the window in plenty of time so that the window does not break or interactions such as making breakfast in the right way before an accident may happen. I really do like how Tequila Works has presented the next story in the Ground Hog universe as it does keep you on your toes as not only do have to do the correct action but also you will have choices that you can select and based on those choices, may add more fuel to the fire.
Even though that you may have to repeat actions and sometimes keep repeating them or if based on your narrative choice makes you have to repeat some of these actions later on, it's when you do something right that gives you this moment of piecing together your memories from father to son (and if you have seen the movie Groundhog Day, you know that Phil Connors may have not been the nicest person), that if you just close your eyes in these moments, it is like hearing Bill Murray as Phil Connors actually taking a life lesson that he learned and trying to help his son not have to repeat his mistakes. And as someone who lost their own father and may not have had this time with my father, I can and do appreciate what is presented and in a way, helped me heal a little. So thank you Tequila Works…thank you.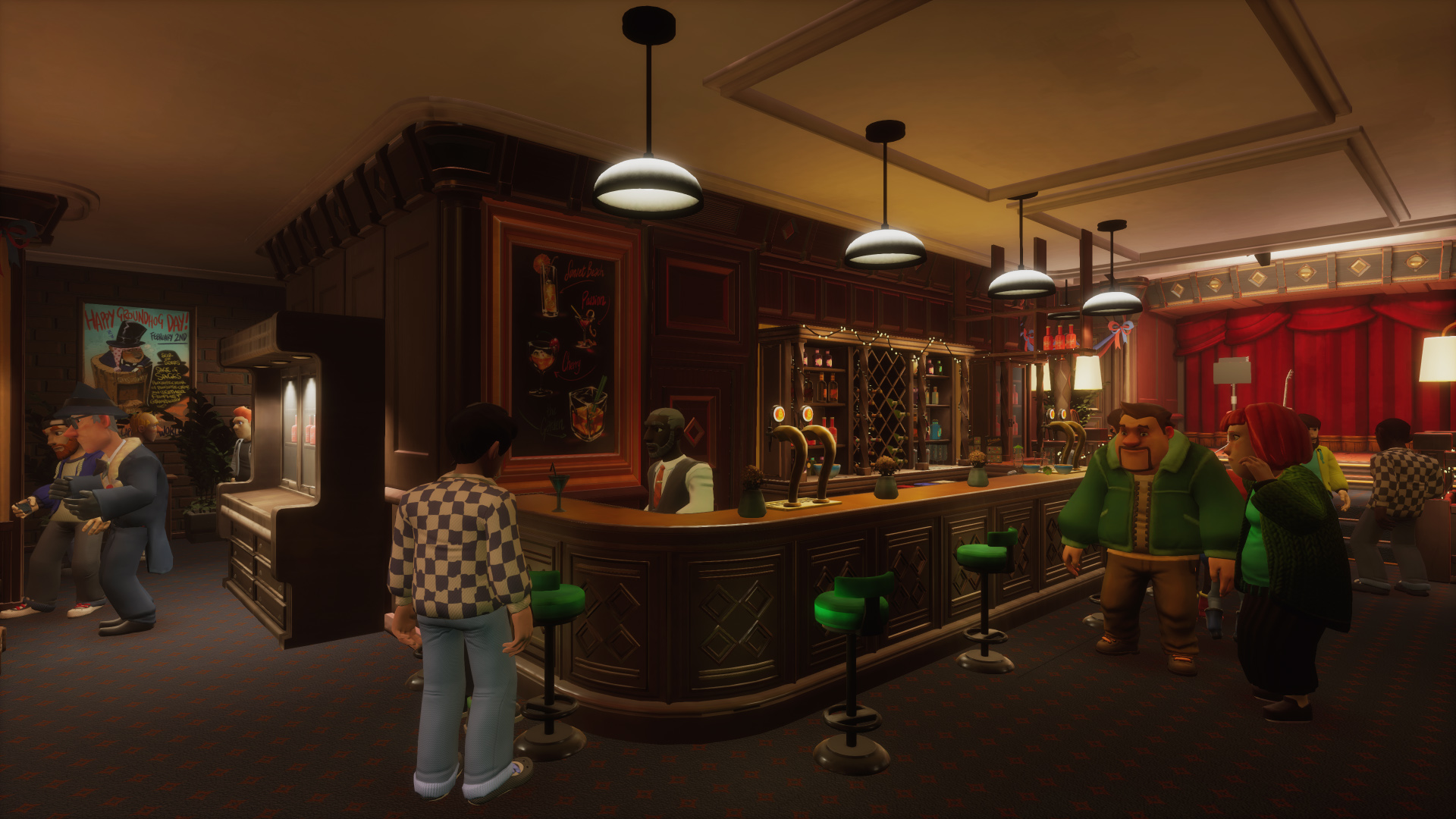 Let's talk about the graphics. The cartoon animation is done very well here and while some may not like that in their VR experience, it is welcomed as it does help piece together this heart-filled story. Sound-wise, the character's dialog has meaning. Some may not appreciate having to hear it over as you repeat the actions over until you get them right. This is not a bad thing and adds the character of the time loop to the story. If you were in the same situation, you may not necessarily hear something different until you change how you did something, so it works very well here. If there is anything I would like to see, is more options for different control schemes. You have to click turn and teleport, which works, but different options would be a nice addition to have.
Tequila Works has done a wonderful job of intertwining the past with the present of this storytelling and shows that not everyone gets a repeat in life and shows us just how important it is to treat others in life as you never know when the wrong choice you make could come back and haunt you later on in life.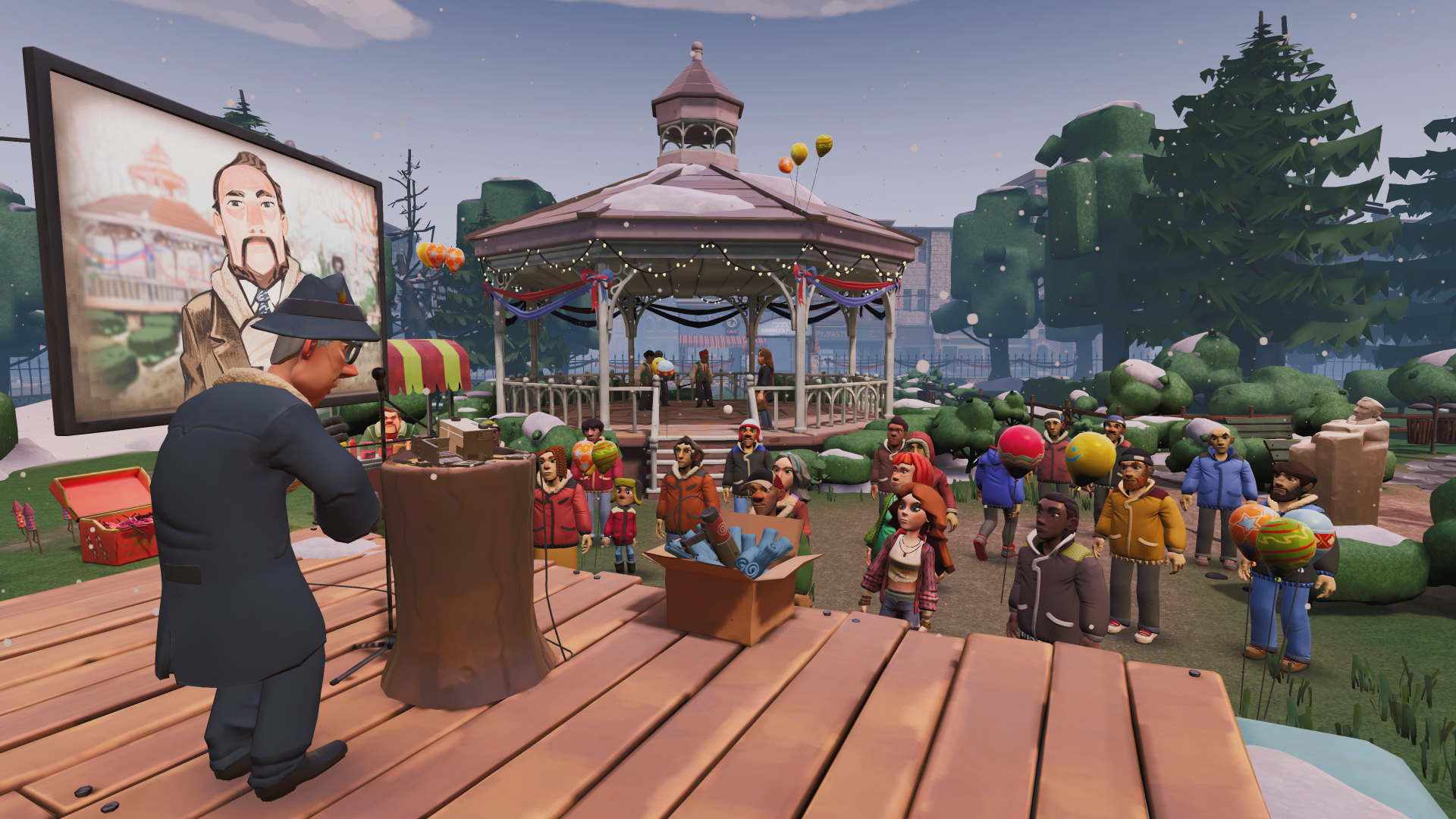 Groundhog Day: Like Father Like Son is out now on PlayStation VR and is also available on the Oculus Store, Steam, and Viveport. A review code was provided.
To learn more about Tequila Works, visit their site, like them on Facebook, follow them on Twitter, and subscribe to their YouTube channel.
In case you missed the trailer, please enjoy. Until next time, I am going to go make some better choices in life.