What if every time you visited your grandmother, you had a feeling that something or someone needed help? What if you started to hear the voices that were trying to lead you, would you follow them? These are the questions I kept asking myself every time I got close to the attic. There was something strange, but I knew I had to open it. But as soon as I opened the latch, that's when I met her, Guinevere. She told me about her kingdom and the darkness. She knew if she kept calling, someone would hear it, and that someone is me. I know if we work together, everything will be alright…it just has to be.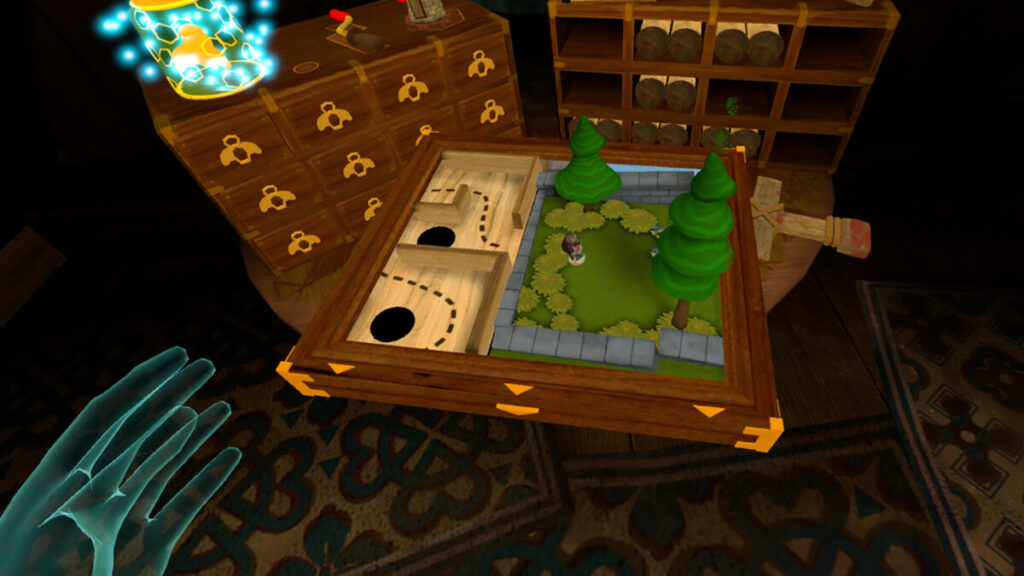 Features include:
Cozy and relaxing VR you can play while you sit
Puzzles that make you think out of the box. Literally
A magical world that unfolds as you roll through, right before your eyes
Explore and collect scrolls for more challenges and replayability
A unique new take on the Knights of the Round Table story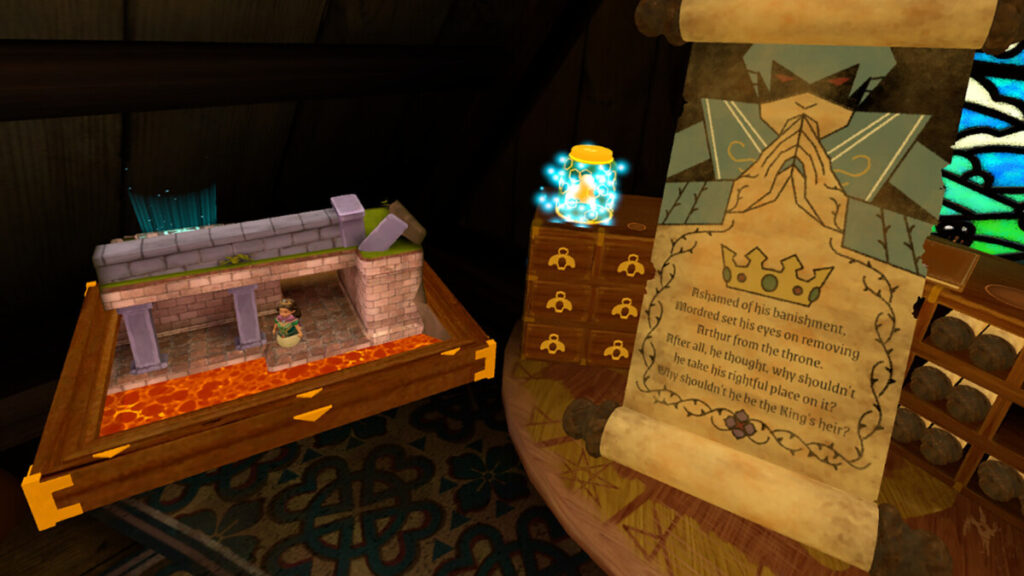 What puzzles will you solve? What challenges await? Can you help save the kingdom? Find out when A Knight in the Attic comes to Quest/2/Pro and Steam VR on April 13, 2023.
Until then…please enjoy…