The word stealth has distinct meaning when it comes to gaming. The point of getting to your objective without being noticed can make your time playing become a tense one. With the right amount of patience your time can live on, but with one wrong move, it could be all over having you rethink not only your strategy but also the gift of patience. That's what makes playing stealth games both fun and frustrating at the same time. But does Developer IO Interactive bring the beloved franchise that is known as Hitman into the world of Virtual Reality and make it a stealth experience worthwhile? Let's find out with Hitman III for the PlayStation VR.
Now, before I begin, this review is not going to be the norm. I just want to have some fun with it. If you want an excellent review of the non-VR version of the game, please check out Jay Thompson's review from the PS5 aspect on The PlayStation Brahs as he goes over pretty well what Hitman III is all about. With that said, let's continue. The first thing I want to point out is not everything is in VR. I mean you can play the six campaign missions in VR, but the cut scenes are in 2D. The next thing you will realize is that you have to play the game with the controller. I was really hoping that the game could use the Move controllers just to give it that extra sense of freedom as you will just really have Agent 47's arms out. But once you get past the limited control scheme, you can have some real fun. With the missions, you can, of course, play them in order or you can jump into any mission. Just keep in mind by doing so, there will be spoilers. But once you are in VR, you are in the world of Agent 47, and the graphics are pretty fantastic.
Playing as Agent 47, it will be your job to seek out the targets, while obtaining objectives all while trying not to get caught. So there is a big emphasis on stealth here. From the beginning of landing on the tallest building of Dubai (from what is said from within the game) and scaling around the building as you try to take out the main target. But for those that have not played Hitman before, it's a matter of trying to get to your target with many attempts in hoping that your strategic plan is the one that actually works. But that is part of the fun is trying to figure out which direction to go as you set traps, use weapons, hide bodies that you killed, or maybe it wasn't your fault. Maybe, that NPC looked at you the wrong way, and you yourself, were having a bad day and instead of taking it out on the world, you had to show them why you, a many time hired agent, should not be looked at in that way. And remember, if you happen to take out an NPC, please do not leave the body just out in the open. You will want to hide the NPC body, and maybe just take their clothes to be in disguise. But remember, just because you look like someone that could work at that mission's job, doesn't mean you won't be recognized and alert those that may know their crew. But with any alert, you can either stay and try and fight or hide and hope all blows over so you can carry on with your mission.
Yes, Hitman III is about trial and error and yes it's about stealth. But then I started to think (after many attempts of either being detected either as Agent 47 or in a disguise and trying different ways) of point A to point B and you can only do that so many times. Then it hit me, who else would come to a point on a map and get stumped? Dora the Explorer. Yes, the same Dora would come to a field or a bridge and then either go through or up and over, but never really around to get to the next part no matter how short the distance seemed to go around the object. Then I started to think about Virtual Reality and how it gives us a way of not doing normal things and allows us to travel in a different direction with a different meaning than maybe what was intended. So that's when I decide to make Hitman III into a VR horror and become Agent 47 the meat cleaver assassin and take everyone out as I chased them until I got my target and you know what? It worked and it was a lot of fun.
When looking at the graphics, the world of Hitman III again, is pretty fantastic. There are so many little details that were put into each of the missions that you could spend hours just looking and walking around at how much work went into it. The sound is equally well done where the music intensifies with the situation. Listening to the conversations around you makes it feel like you are around these people and just some of the comments that are made had me laughing.
There are a few things that I wish were added. I know the developers stated that the best control scheme is the controller, but it just felt off in VR. Not saying it doesn't work, but just off. Use the controller for non-VR, I get it, but here, the Move controllers could have been used. I can guarantee that if Hitman III ever came to PCVR or The Oculus Quest/QUest 2 (or even added the ability for the Move controllers or Navigation controller and a Move Controller) to have that freedom of moving your arms independently would just feel more natural. The button layout works really well, again, it's just the choice of only being limited to the controller that just makes it feel off. Another thing that may be off for some, is the camera grid. I get why it's there, but there really should be an option to turn it off as it can mess with the immersion.
Hitman III really should be played in VR as it does look and sound great, has plenty of gameplay hours, and just gives you different options to play.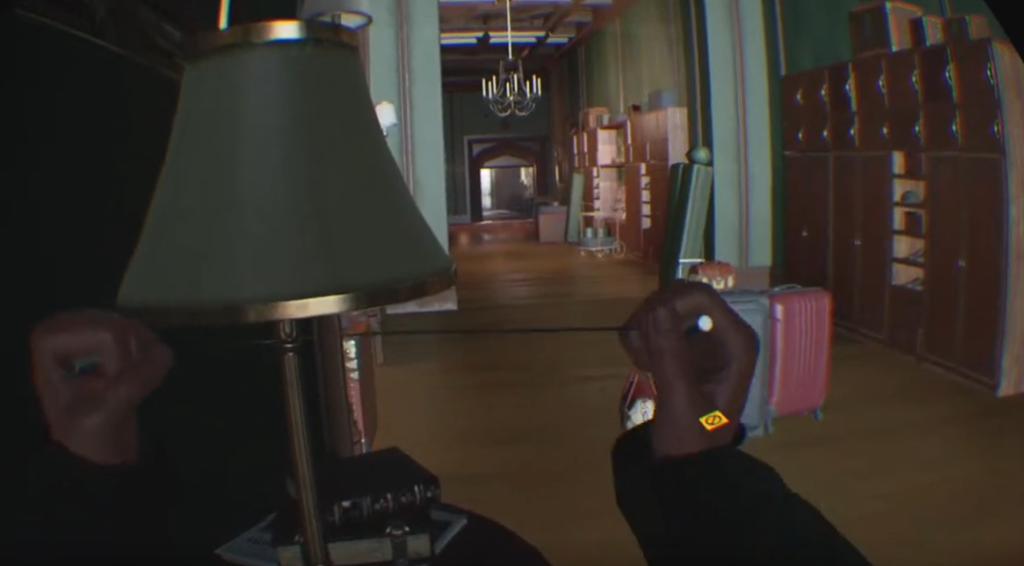 Hitman III is out now on the PlayStation Store. A review code was provided. To learn more about IO Interactive, please visit their site, like them on Facebook, follow them on Twitter, follow them on Instagram, and subscribe to their YouTube channel.
In case you missed the trailer, please enjoy. Until next time, I am going to try and cause some more terror.