Back in April 2021, we learned of a game that was to give us the freeform of 360-degree VR shooting known as RUNNER. This first-person arcade driving combat game embraces the unique visual style of late 1980's prestige anime and brings some enormous and intense boss encounters. And it looks like not only has the game progressed nicely, but it's ready for you to try and take control through the procedurally-generated levels so every playthrough is unique.
Features include:
Freeform 360-degree VR shooting
Blisteringly fast motorcycle combat with full maneuvering control
Unlockable bikes with unique attributes and abilities
Intuitive gameplay with upgradeable sidearm mods
Combine mounted gun upgrades to create unique weapons
Utilize missiles and grenades as part of your arsenal
Deflect incoming fire with the energy saber
Execute time-bending special moves with R.U.S.H. mode
7 Procedurally-generated levels unique to every playthrough
High-speed encounters with varied enemy types
Chain together combos for massive scores
Enormous and intense boss encounters
Fully-voiced narrative single-player experience
Featuring the voices of Steve Blum, Sandra Saad, and Richard Epcar
Multiple difficulty and comfort options
Hidden trophies and global leaderboards
Dynamic soundtrack by Fat Bard
Includes the free graphic visual novel, PREAMBLE, fully voiced by a veteran cast
Includes the VR-compatible VisualizerCore Soundtrack App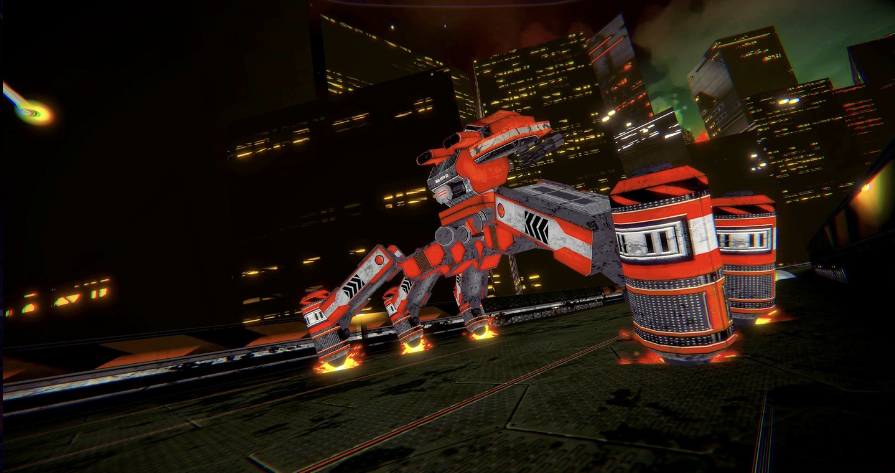 Will you be able to control it at high speeds? Can you deflect all incoming fire? Are you ready to run? Find out with RUNNER out now for the Quest 2/Pro and PlayStation VR2.
Until then…please enjoy…