When Star Wars: Tales from the Galaxy's Edge was released in November of 2020 we got to travel to the planet Batuu for an unforgettable adventure. We met allies such as R2-D2, C-3PO, and even Jedi Master Yoda as well as faced villains such as the Guavian Death Gang Leader, Tara Rashin. We got to visit Seezelslak in his cantina for some missions. Now, it looks like we get to go back to Batuu for a new job looking for a lost artifact and team up with relic hunters Lens Kamo. But in this new adventure, we will get to visit experience more and finally get to meet Baraon Attsmum from The Last Jedi, who just may have a detached perspective on things.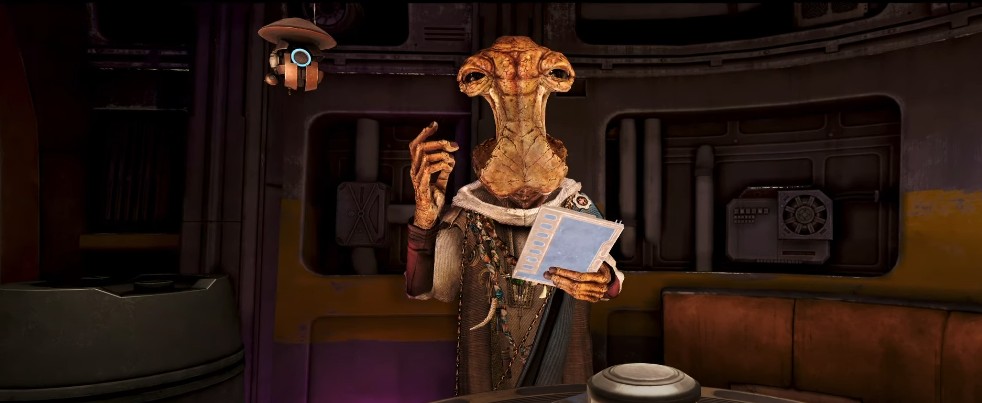 Features include:
The adventures continue on the Outer Rim
Take on unexpected alliances and deadly enemies alike
Experience more eras and places in the Star Wars galaxy
What adventures will you be a part of? Where will this take you? Are you ready for more of the tales? Find out when Star Wars: Tales from the Galaxy's Edge – Last Call comes to the Oculus Quest/Quest 2 on the Oculus Store in the Fall of 2021.
Until then…please enjoy…