The noises have not stopped. I fear where they come from. One moment I was in my homeland and the next, a world that is different, yet familiar. That is until I met her, Haru Rose, who seems to be imprisoned. She explained those beasts are the Kami, but they can become stronger as they are the reason for the destruction that is around. But in order to help put an end to this mystery and save this world, I am going to have to help as it may be my only way back home.
Features include:
An adventure game for the VR age' and a gorgeous game with impressive presentation, superbly well-animated, and with a steampunk look and feel
The heart of the game is the puzzles; players will need to assist Haru in solving different puzzles of varying difficulty. Teamwork is key, as some objects can only be used by one of you
The game really excels with the combat against the humongous, Shadow of the Colossus-esque Kami As you explore the island of Onogoro, you face off in combat against these giant monsters in action-packed battles as you try to clean the island of all the evil
A grand adventure depicting the bond between you and Haru awaits in this uniquely Japanese VR action adventure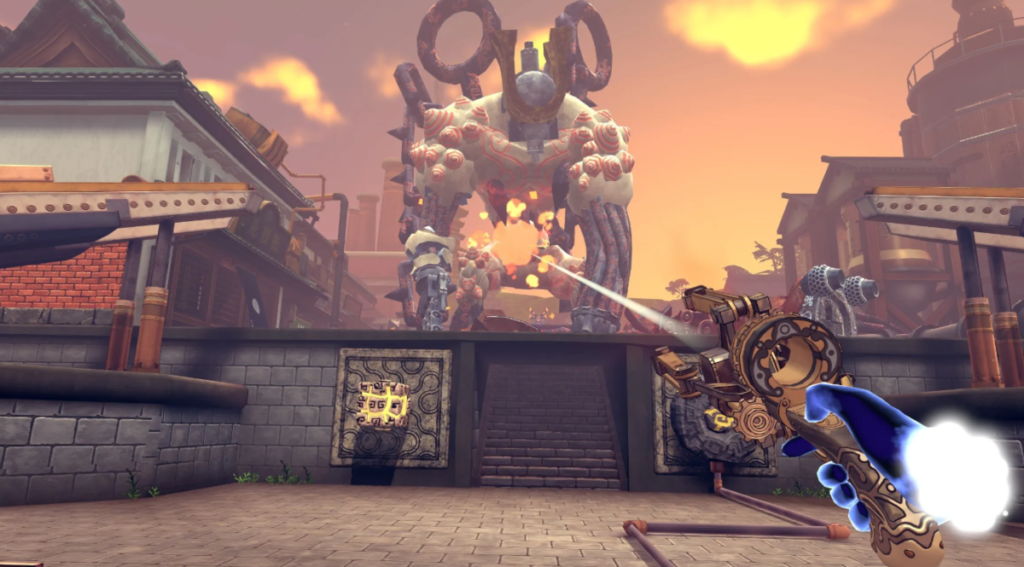 What puzzles will you solve? Can you defeat the Kami? Are you ready for the tale? Find out now with the digital version of The Tale of Onogoro for PlayStation VR and PlayStation VR2 on the PlayStation Store and Steam VR. And with the partnership between AMATA.K.K. and Perp Games, the Physical Edition for PlayStation VR2 releases on May 25, 2023, at the Perp Games Store and a retailer near you.
Until then…please enjoy…