Some say the Wild West was won with guns from the outlaws that ruled the land. But I know the truth…the real truth of how it was won. It was not won by any guns or fights like you are thinking. No, it was won with principle, honor, and slingshots. Yes, it's true, the ones that could aim and the ones that could sling their shots were the real winners. I should know because I was there.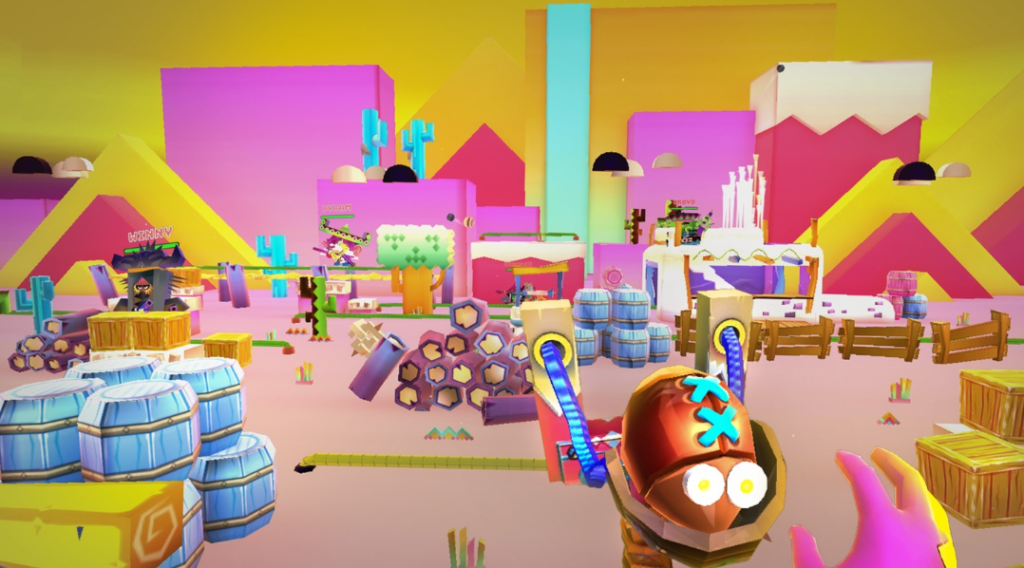 Features include:
Play on different maps
Track down the most wanted opponents to earn the most points and become the one everyone wants to defeat
Create your combos
Lots of content, including characters with their slingshots, character skins, and becoming the most wanted person in the Wild West
Who will you play as? Will you earn the most points? Can you sling your shot? Find out with Papaye Bang Bang VR out for Quest/2/Pro.
Until then…please enjoy…