The mission is simple…get in…get rid of the enemy…survive. But we heard your cries before. You don't need help, you didn't ask for help, and you will not beg for help. But what will happen when the enemy takes that one shot and your body is the stopping point before every ounce of your pulsing heart ends and no one is there to help? Do you really want to try and take all the glory or do you want to work together as a unit…as one? The answers seems pretty straightforward. Either die trying with your name in some book or survive to fight another day, the choice is yours.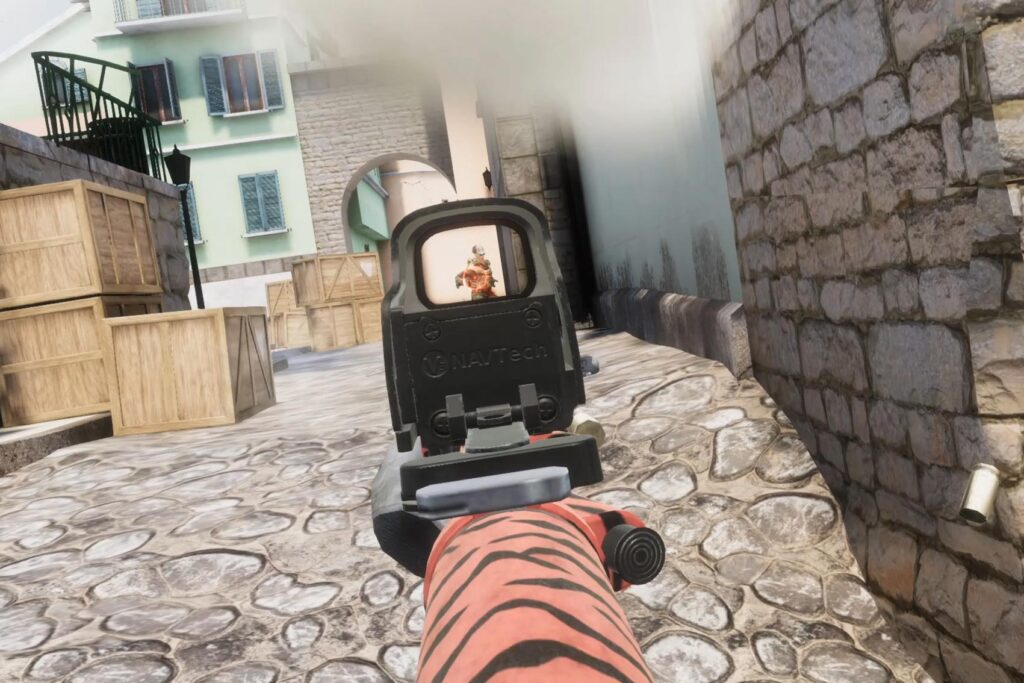 Modes and Maps featured:
Free For All
Team Deathmatch
Search and destroy
4 maps, including day/night variations.
When the war comes, will you be truly prepared? Will you be able to survive? When you become the final kill, do you have a song picked out for your funeral? Find out when ALVO comes to PlayStation VR on April 13, 2021, and also coming soon to the Oculus Rift/Rift S and Oculus Quest/Quest 2 and Steam.
Until then…please enjoy…