When I heard that Fountain Digital Labs was going to release a follow up to Virry VR: Feel the Wild for the PlayStation VR, I wanted to learn more. I wanted to get back and close with the animals. So I reached out to them to see where the inspiration, the passion, and desire comes from that makes Virry VR so special. And the CEO, Svetlana Dragayeva was happy to help out.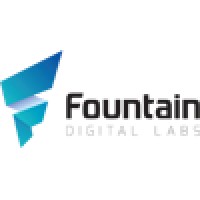 Welcome, Svetlana. Being the CEO of Fountain Digital Labs must be exciting. Can you let us know a little about your background and when did you create Fountain Digital Labs?
"Thank you, it is indeed 🙂 We founded FDL in the Fall of 2012 with a mission of uniting nature and education with the help of technology. We saw technology as a valuable tool that would help us achieve our goals. That is why we do not stick to just one technology. It was mobile yesterday, it is VR and live streaming today, it will be MR tomorrow, and something new and exciting the day after tomorrow.
Technology is our vessel that carries us along the river of awareness, so to say. We believe that technology can help us build new and meaningful ways of relations with nature and animals, as well as how we learn about the world around us so that we better understand it, and as a result, better understand ourselves and lead a more conscious life. So from that point of view, we see the technology in a positive light, not like in the Black Mirror ;-).
My background is in film, both teaching film theory and being an executive producer."
What attracts you and Fountain Digital Labs to Virtual Reality?
"We love VR! We believe that VR is a very powerful tool which, when used right, can provide wonderful opportunities to discover things in a completely new and exciting light, and as a result potentially serve as a trigger for a positive behavioral change.
The tricky thing right now is, of course, a lack of VR language and methodology. You can see lots of experimentation going on but you can also see that many content producers do not do enough testing before releasing. Many projects that tackle very serious social and human themes fail from an aesthetic and content quality point of view, which is very unfortunate.
I truly believe that the more serious the topic is, the higher the quality of the VR product should be expected by users. Otherwise, it kind of ruins all the effort. I also believe that VR content producers should feel more responsible for the content they release.
VR is the only new medium that we have that influences our brains in a completely new way, with much greater immersive potential than any other medium. We don't yet know all the consequences of VR immersion because it is so new. So it would be great to see more consciousness and responsibility on the part of the content producers, especially when it comes to products targeting a younger audience."
With Virry VR: Feel The Wild, I had the feeling like I was in there, hidden out in the open with the animals roaming. What makes animals and Virtual Reality so fascinating when you combine them?
"Animals are fascinating to humans in general, they always have been. We have complicated, perplexing relations with animals and these have been changing over centuries. We can see how the Industrial Revolution changed human-animal relations, you can see how the 'animal liberation' movement of the 1970s started questioning and challenging these relations, you can see how animal welfare attitudes are currently changing.
But what VR gives you is a chance to interact with wild creatures in ways impossible in real life and yet so tempting to human beings. After all, what can be more fascinating than feeding a baby rhino? It's a great pleasure. Yet what is crucial with Virry VR is that while feeding a baby rhino, you find out that this is a critically endangered black baby rhino and you're being asked questions about conservation. If you reply incorrectly, the narrative does not move, so eventually, you need to learn and reply correctly. So, on one hand, you are immersed in a fun and pleasurable activity, which gives you positive emotions, on the other, you really learn about conservation.
We believe that learning about conservation in such a way is much more effective and you will actually want to care more about rhinos who are otherwise distant, unknown creatures to you. And then you can go to live cameras and see Kenya here and now, and you immediately feel that this is all real, this nature is real, it is closer than you think it is. You can also donate to the conservancy with the live camera monthly subscription. So your deeds actually do matter, you can positively influence the lives of the animals in the conservancy yourself, you can help immediately.
We want Virry VR to serve as a trigger for a positive behavioral change and we believe we can accomplish it in this way. Non-didactic discovery is always more effective. We want you to start caring about nature because it becomes close and personal because you start loving it. Love and knowledge always have great potential to trigger change. We believe in the power of love and awareness."
Why do you feel Virry is an important tool when it comes to the study of these magnificent animals?
"As you have noticed, Virry is not a VR film. It is not a feature or a documentary to be watched with a VR headset. Usually, we would watch a film only once. Of course, we all have our favorite films that we re-watch a few times or keep for special occasions (like re-watching Breakfast at Tiffany's when you're sad) 🙂 Yet, with most films, we watch them once.
Virry is created as a series of interactive encounters that you can experience many times. Can you be bored of feeding magnificent elephants? Definitely not. There is research that shows that observation of non-threatening nature calms us down and as a result, we're more capable of solving creative and high-cognitive tasks. So experiencing Virry is good for your mental health and productivity. And if you feel like you do not want any interactions, you can just go and chill by the waterfall or in the forest. Apart from making you more eco-centric, it will also reboot you emotionally, which is good basically in a daily manner. In short, Virry is good for you.
As far as studying animals goes, we want to wake up your curiosity. You meet them up close, you feed them, you call some of them, you answer questions about them, but of course, you do not learn it all. We hope that you become curious about them and do further discovery. Isn't that how love also works: you meet someone, you are enchanted, you wanted to learn more about them.
It is important to mention that the narrative freezes when you are asked a question and you see answer options in front of view. This allows your brain to stop and think. To actually think about the answer. You are not overloaded with both the visual and audio. We free the visual for you. We want effective learning to take place. We care about your knowledge and give you a very well thought of a way to learn.
If you go to the live cameras, you can potentially encounter the same animals you've interacted with life. Actually, rhinos, elephants, and lions really love hanging out where our three live high definition cameras are.
Finally, you can invite your friends into the PS chat and explore Virry VR together. A shared experience is always great, and animals traditionally serve as conversation triggers and social glue. It's just easier for people to freely speak and communicate through animals and nature."
With with the follow up to Virry VR coming to PlayStation VR, what were some of the things you took from Feel The Wild and wanted to add to the new experience and what were some things you learned from Feel The Wild that you thought maybe, in your eyes or vision, did not work the way you hoped?
"We really wanted to add sound recognition. We wanted you to be able to call animals and so we added that."
What can we expect from the follow-up and does it have an official title when it launches on PlayStation VR?
"You should expect lots of fun 🙂 You will find out how to feed a baby rhino with milk. You will see lots of elephants. You will learn who Nditu is and what she likes. The official title is Virry VR: Wild Encounters."
One of the things I really liked about Virry VR: Feel The Wild, was the ability to go to different places. I could just relax if I wanted to or I could learn. Will we have more of the same or will we have something completely different? And will there be more feeding interactions as those were very interesting and fun?
"Yes, sure, more feeding! Feeding immediately forms a very emotional relationship between you and the animal. You will also be able to relax with a new experience."
About how many different species of animals will we get to learn about or interact with?
"In Virry VR: Wild Encounters you'll interact with seven different species – elephants, a giraffe named Nditu, a cheetah, hyena, baboons, an African buffalo, a black rhino named Elvis, and a baby black rhino named Kitui.
Do we have an official price and release date for PlayStation VR? Will there be a combination price for both of them or even a PlayStation Plus discount for like the first week?
"Virry VR: Wild Encounters for PlayStation VR was released in Europe on April 9, 2018, for £23.99 (GBP) / €28,49 (EUR) and in North America on April 24, 2018, for $19.99 (USD). Unfortunately, we weren't able to do a combo price or a first-week discount but we will participate in future PSN sales as we have with Virry VR: Feel the Wild."
With Virry VR, was there any feedback that surprised you from the visitors that experienced that you thought may not work, but actually did?
"That men watch it with their girlfriends; that fathers watch it with their kids. That adult children show Virry VR to their senior parents and they love it too. I think we can serve as nice justification why a husband has bought a PlayStation :-)."
With the catalog of PlayStation VR games, apps, and experiences, what would you say is the reason they should get Virry VR?
"Because it is one of the most meaningful, fun, and healthy VR products you can find on the market for any audience, for any age. Because you've never experienced animals so close and in your personal space, and because there are better ways to explore animals than zoos. Virry VR will give you all of this.
I really want to thank Svetlana Dragayeva for taking the time out of her busy schedule. And I would also like to thank Josh Langford for setting up everything for this amazing opportunity. 
Virry VR: Wild Encounters is out now for PlayStation VR and is also available on the Oculus Store.
Also, check out the review.
To learn more about Virry VR and learn how you can help out, please visit the site and make sure like them on Facebook, follow them on Twitter, follow them on Instagram, and subscribe to their YouTube channel. For other opportunities and ways to contribute with Conservation, please visit www.tusk.org, vhil.stanford.edu, and www.gorillas.org.
In case you missed the trailer, please enjoy.
Mr. PSVR, May 9, 2018, theplaystationbrahs.com