Ever since I have been up on that hill and trying to mind my own business, there has been one person who I could talk to and they would just listen. Fred was a kind soul. I Never wanted much except to eat humans, but besides that, the head of Fred was a good friend until, well, I had to allow Fred to rest. But now, I can't get Fred out of my head as I see him everywhere. But maybe by not having Fred to talk to, my releases of energy as we will call them, seem to be more on the destructive side of things. Lucky for me, I made a new best friend, and let's just say that Buddy and I will be friends until the end.
Features include:
Form an unexpected friendship as you set out on a cinematic VR journey of intense survival
Experience the thrill of combat by physically wielding a diverse range of weapons, from shotguns to machetes—and even flamethrowers
Explore gore-geous, next-gen VR environments, all the way to the end of the f*cking world
Discover all the ways to slay a Fred through a brand-new, next-gen mutilation and gore system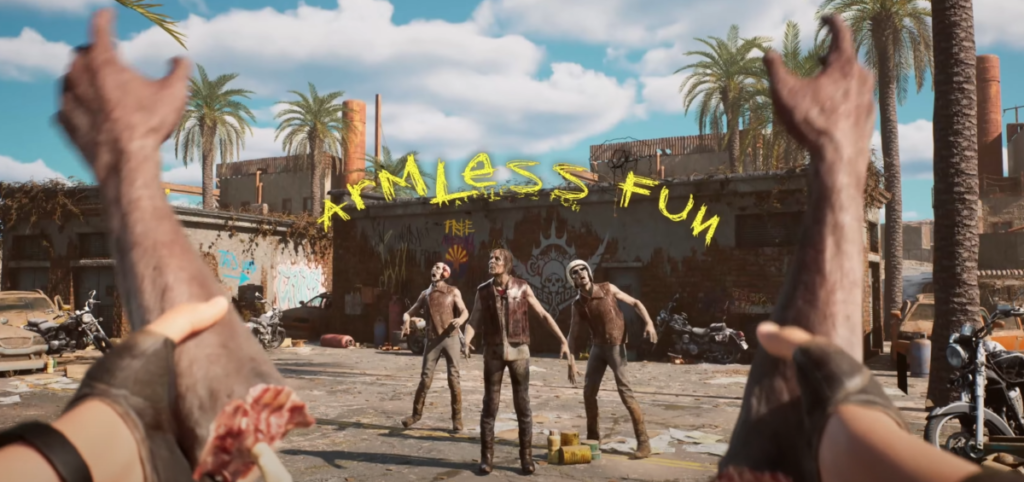 How will handle all the Freddies out there? What will set on fire? How will Buddy protect you? Find out when Arizona Sunshine II comes to PlayStation VR2 and Steam VR in 2023.
Until then…please enjoy…