You can see that shot replay in your head over and over. You can see the ball going in only to hear the silence of the crowd as the ball hits the rim only to miss. That was supposed to be your moment. It was supposed to be the shot the changed your life and propelled you into the star that you were distended to become. But at that moment you choked, you could not handle the pressure. It really came down all to that one shot as the buzzer sounded and the clock reached down to zero. But there is a chance for redemption, a chance to show not only the world but yourself that you have what it takes to shoot the ball and get your name on the boards as one of the best in the world. Your time is now, don't miss this opportunity.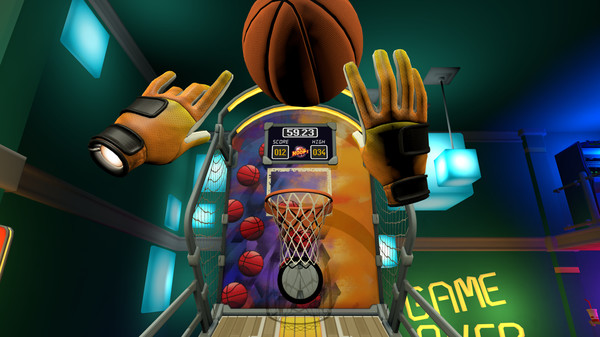 Features include:
Sporting a fun 80's arcade vibe
Variety of fun and challenging modes to keep every member of the family entertained
Play in a relaxed casual mode to challenge yourself or take on the global leaderboard
Future updates will be filled with new content including an Online mode to play live with other players
New modes and skins added continuously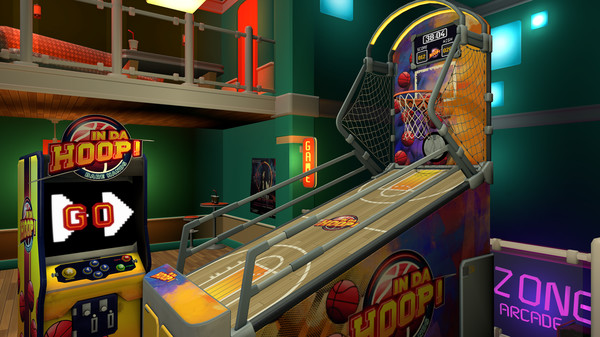 Can you make the shot? Will you have your name as one of the best? Will you become the legend? Find out when In da Hoop! comes to Oculus Quest/Quest 2 via the App Lab now on the Oculus Store and coming to PlayStation VR and Steam in the Summer of 2021.
Until then…please enjoy…