It happened. I am not sure how, but it did. I haven't seen a living soul in I don't know how long. But that doesn't mean I'm alone as I do have a friend and the people calling me on the radio are about to be saved. But they are out there. The dead men and women walking just looking for a bite. I am not one for staying in one spot too long as I have a plan of rescuing those in need all while killing some zombies in the process. Some may say that friends cannot be materialistic, but in this post-apocalyptic world, my bike has been more of a friend and has more of a soul than the walking dead out here.
Features include:
A story mode with 6 levels with unique environments.
5 different types of zombies to discover that will test your shooting skills as well as your driving skills.
Take up the challenge of the wave shooting mode and use your double gun to face the hordes of enemies coming towards you.
Test your endurance in Survival mode and try to survive as long as possible in an infinite level using procedural generation.
Your score is automatically added to the leaderboard.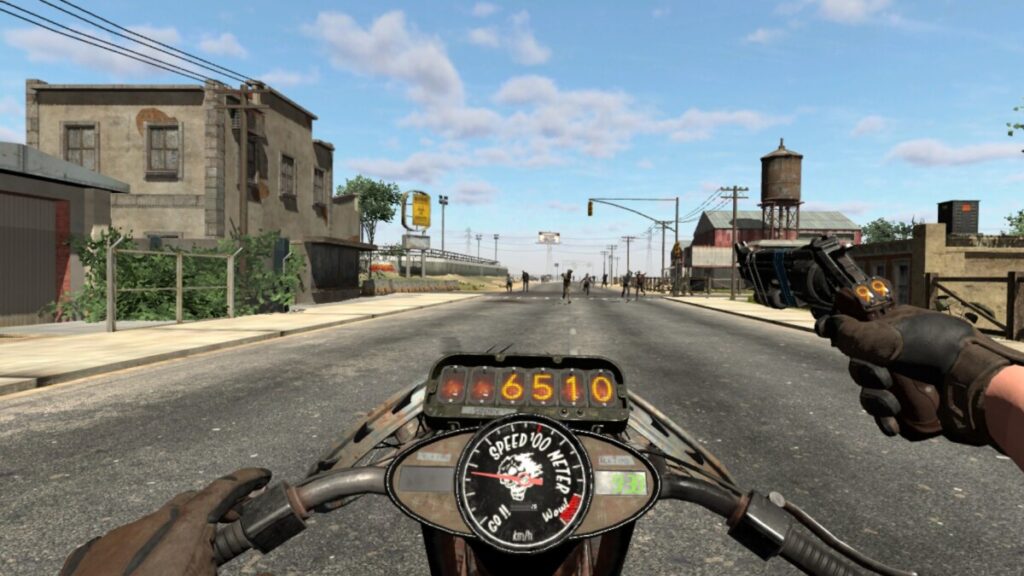 Can you handle the zombies? Will you get the highest score? Are you ready to go on the road that will lead to hell? Find out with Hell Road VR out now on Steam.
Until then…please enjoy…