Back in April of 2020, we learned about a new 4-player co-op VR shooter from the developer, Vertigo Games, called After the Fall. Then, in March of 2021, we were introduced into its cinematic world. The following month in April of 2021, we learned that After the Fall would be cross-platform with the multiplayer action. This past June, we learned about some of the Snowbreed Enemies and the combat we would face and followed within that same month about the replayability of that coop cross-play action. Then we were hit with the news that there would be a delay. But now, after it is all said and done, it will soon come time to dive in where civilization was ground to a halt in the 80s as a new ice age is threatening to drive humanity to extinction. Experiments conducted in a desperate attempt to make humans more resilient against the cold went horribly wrong, giving birth to ferocious undead creatures called snowbreed, mutated and twisted by the relentless cold. Roughly twenty years later, mankind is driven underground and its survival depends on the Harvest Runners, survivors courageous enough to venture out into the snowbreed infested wasteland to bring back vital supplies.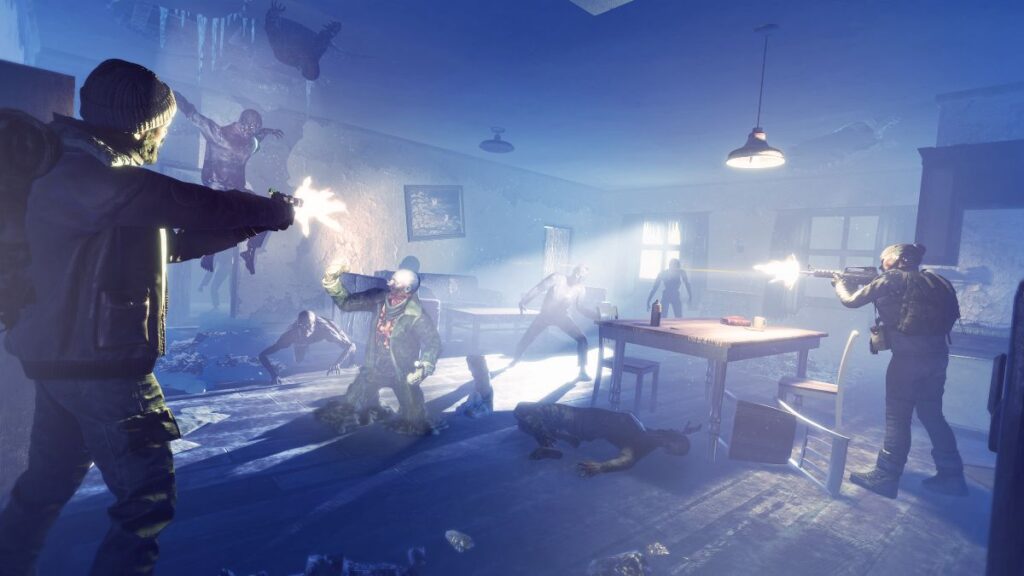 Features include:
Intense Co-op VR Action: Go solo or team up with friends in 4-player co-op through an evolving, 1980s-inspired VR world
Hell Has Frozen Over: Venture out into the ice-covered and snowbreed-infested ruins of dystopian LA to take the city's future into your hands
Not Your Average Undead: Fight huge hordes, Specials and colossal bosses
Discover Your Combat Style: Craft, upgrade and wield a large variety of deadly weapons and devastating powers, all with real-life movements
Cross-play support: Play on PC, Oculus Quest/Quest 2, and PlayStation VR at the same time
Replayability: Basically each session you play is different
Can you trust those around you? How will you survive when everything is against you? Are you ready to bring hell to this ice age? Find out when Can you trust your team to have your back? Will you be able to survive? When the world is frozen over, how will heat things up? Find out when After the Fall comes to Oculus Quest/Quest 2 on the Oculus Store, PlayStation VR, Steam, and Viveport on December 9, 2021.
Until then…please enjoy…