There is one thing if you enter the doors of the Barclay Mansion in Virtual Reality to get a sense that something is not right. Maybe it's the voices you may hear or the things that you may see, but it's another if you can feel what you have been sensing. Imagine feeling the impact when taking damage from an enemy or maybe having your heartbeat harder with every step you might take. You don't have to wonder anymore, get ready to step into the next level as you go inside the doors of Barclay Mansion…
Features include:
Goosebumps: Experience the hair raising on your body as you are being noticed by a Spectre
Heartbeats: Your heart beats harder when you are being chased by a Spectre, and when using 'Sharpened Senses' to find your way around
Damage: Feel the impact when taking hits by an enemy or walking through portals
Arm vibration: When using 'Wraithgrasp' to lift heavy objects, your arms vibrate from the accumulated power using the Tactosy for arms
Misc. additional haptics support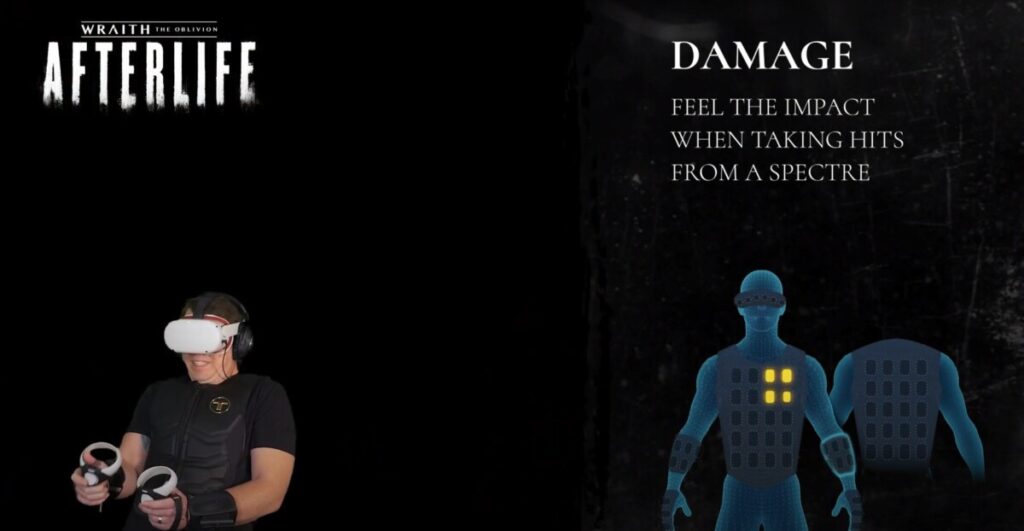 Are you ready to feel the horror? Can your heart take the experience? Are you ready to take this to the next level? Find out with bHaptics and Fast Travel Games, Wraith: The Oblivion – Afterlife for the Oculus Quest/Quest 2, Oculus Rift/S, and Steam VR here.
Until then…please enjoy…