Back in November 2022, we heard about the game, Hello Neighbor: Search and Rescue which includes switchable characters to sneak into your neighbor's house to save your friend. A game that will also include environmental puzzles for creative solutions. Now, it looks like the gameplay trailer has been released and by the looks of everything from doors that shut to being surprised when your neighbor is right behind you to even interactive activities such as hitting a baseball along with interacting with different characters, this is going to be a fun and challenging search and rescue mission in Virtual Reality.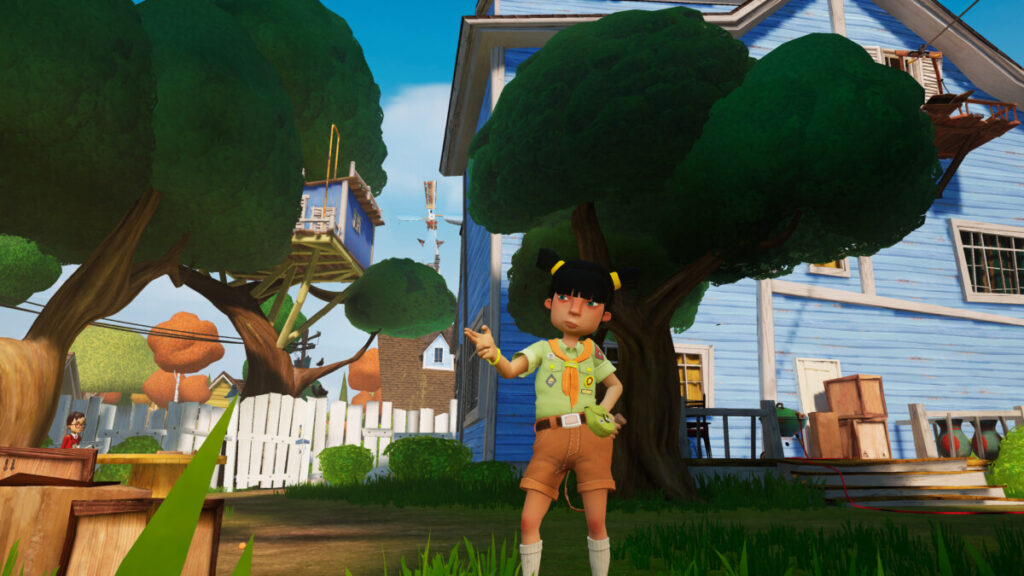 Features include:

Multiple playable characters – Switch between characters to outsmart the Neighbor. Each unique character has their own key items and skills. Switch between the perspectives of the Rescue Squad team members at will, solving puzzles and avoiding the Neighbor as you attempt to reach the creepy basement
Environmental puzzles require creative solutions – You will have to increasingly use your wits to find alternate solutions to a dynamic range of puzzles and challenging environmental obstacles. Many puzzles that may seem unsolvable at first glance require you to use the perspectives of multiple characters in conjunction to overcome them
Non-linear exploration: Use your own approach to infiltrate Mr. Peterson's house by alternating perspectives, combining the character's skills to dynamically solve puzzles, uncover hidden mysteries, and reveal new pathways through your environment
Confront your fears Experience surreal and haunting revelations as the Rescue Squad learns more about the secrets of the Hello Neighbor universe!
And it doesn't look like we have that long to wait as Hello Neighbor: Search and Rescue is coming to the Quest2/Pro on the Oculus Store, PlayStation VR, PlayStation VR2 on the PlayStation Store, and Steam VR on May 25, 2023.
Until then…please enjoy…