Foolish mortal, the town of Weirdwood has been restless with spirts. It will be up to get past the creaking hinges and the strange and frightening sounds as they echo through the halls of the ever-changing haunted tower and try to reach the top and return with the Mask of Okeem. But you see, these halls, these corridors are not what they seem because there are ghosts that you need to trap, spells to dodge, loot whatever chests you may find.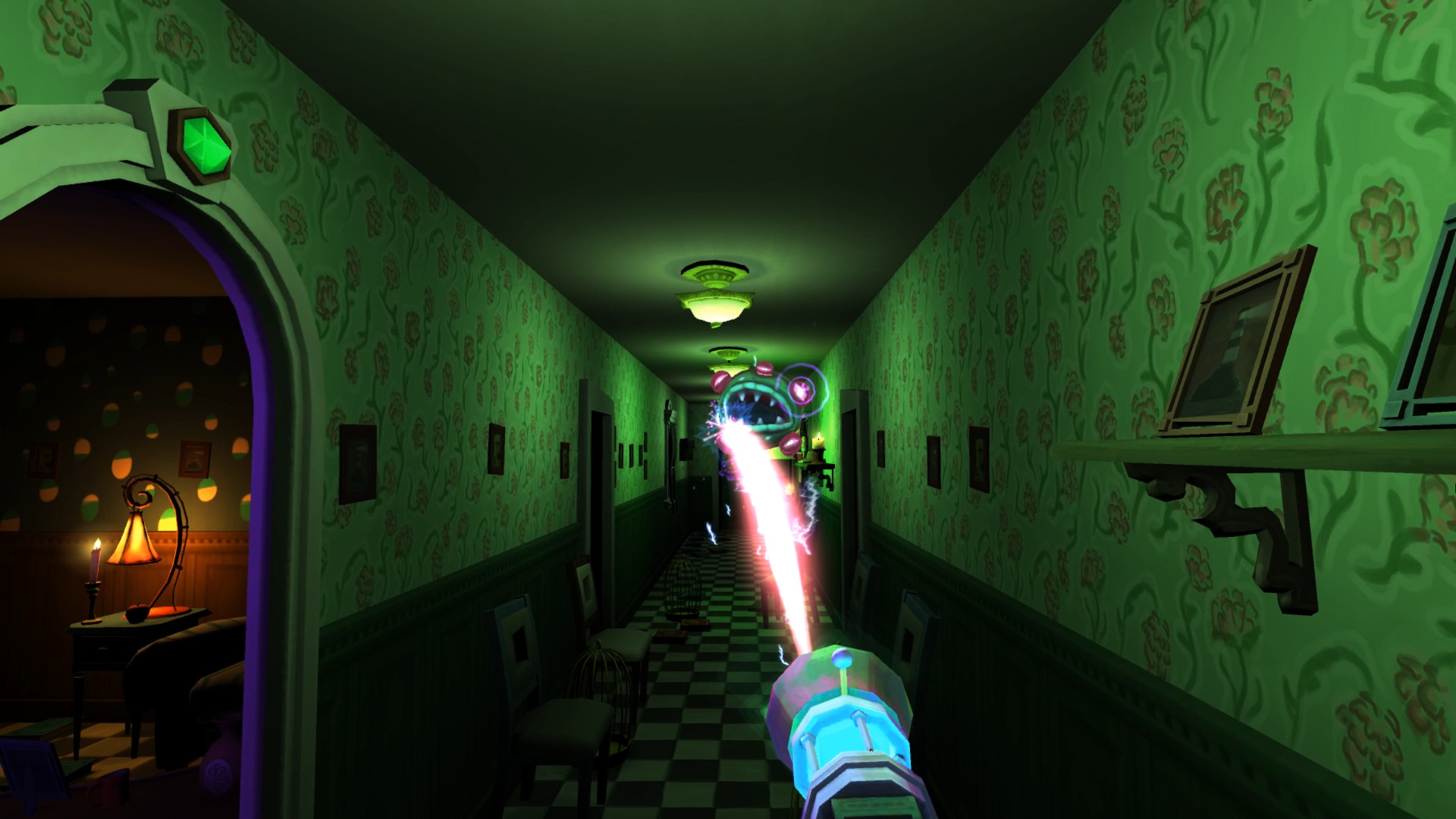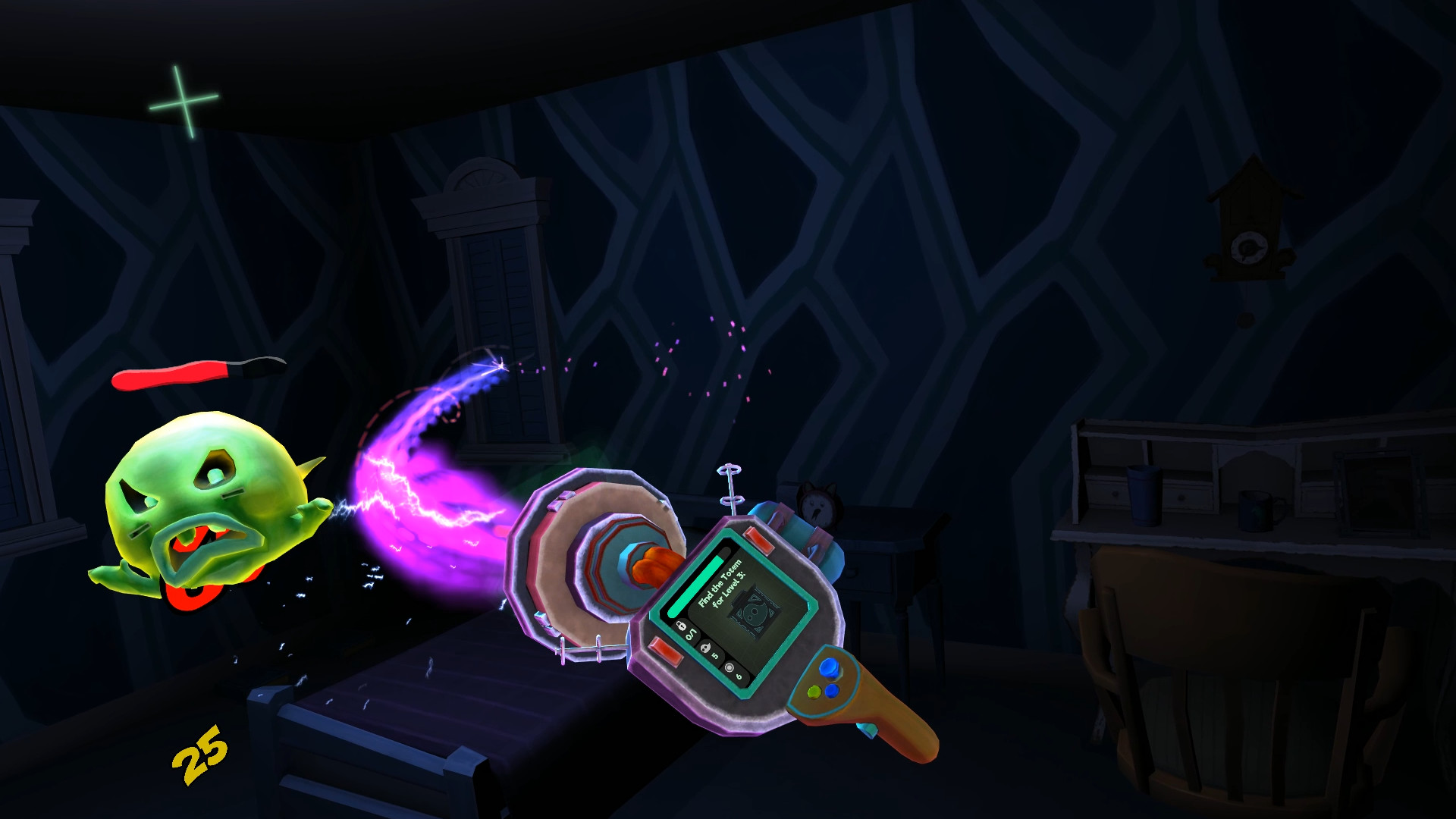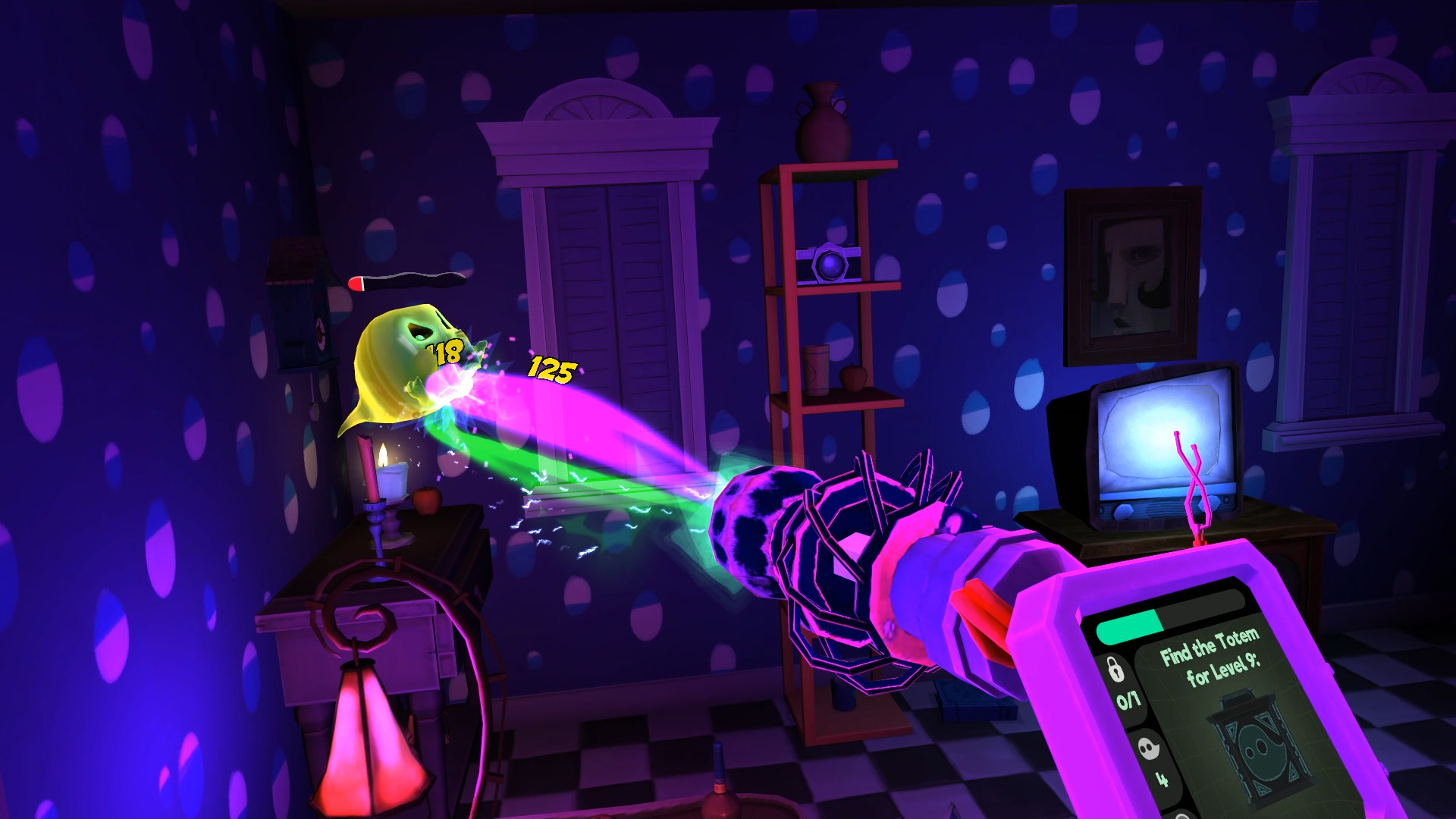 Features include:
Bust some ghosts – Some channel energy, some throw bombs, others shoot lasers out of their eyes – they all want to get you!
Random level generation – A unique layout every time, with new loot, ghosts, and challenges to overcome.
Upgrade your gear – Open chests, find power-ups, save up your coins to buy new gear.
VR from the ground up – Designed with virtual reality in mind from the beginning. Mechanics that are optimized for hand presence including ducking, dodging, bomb bouncing, and more.
Locomotion choice – Free-movement, teleport, and other options to customize your experience for comfort and immersion.
Hidden artifact challenges – Find collectibles and totems that trigger object challenges. Careful not to let a ghost see you or you may have to run!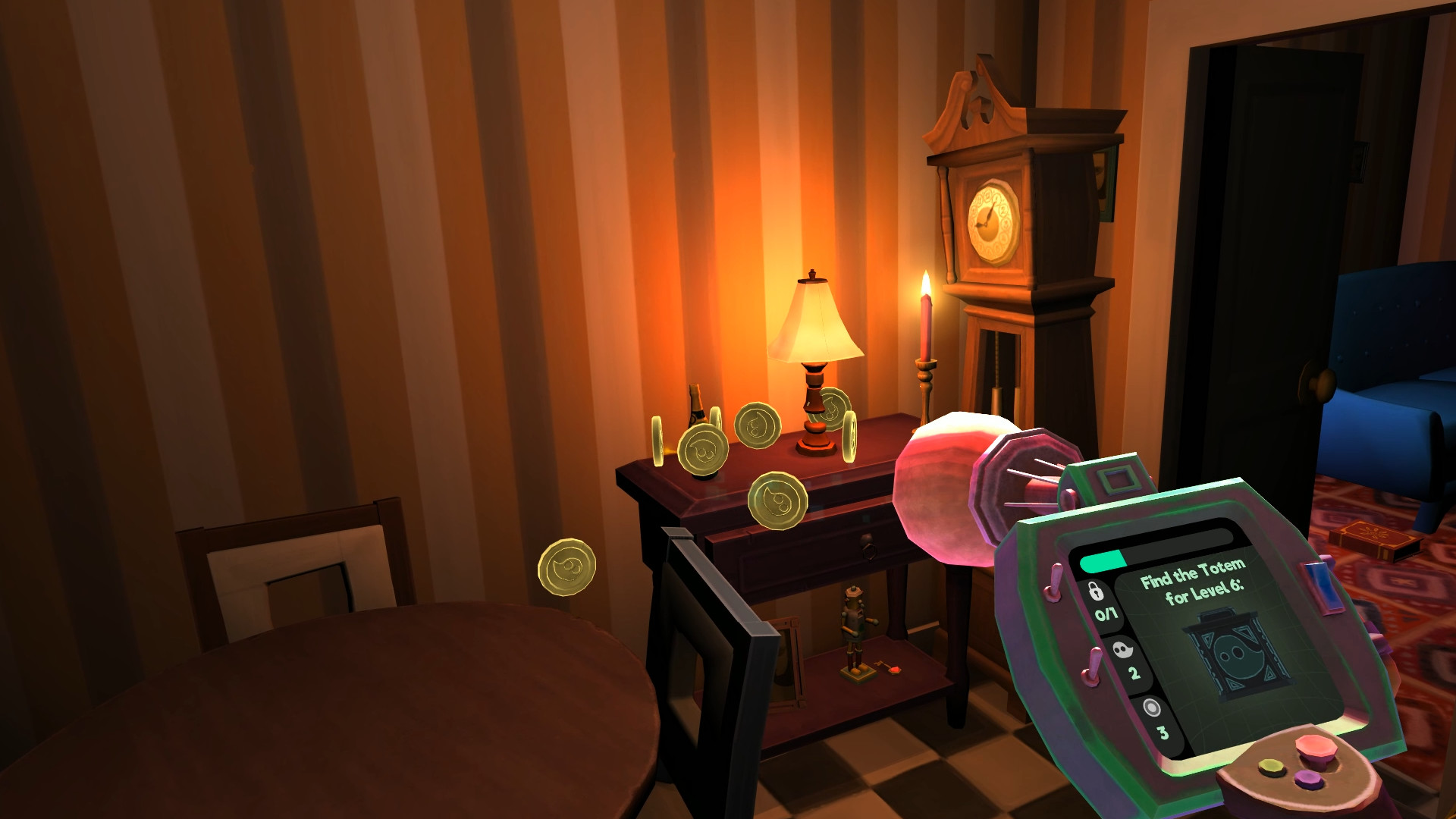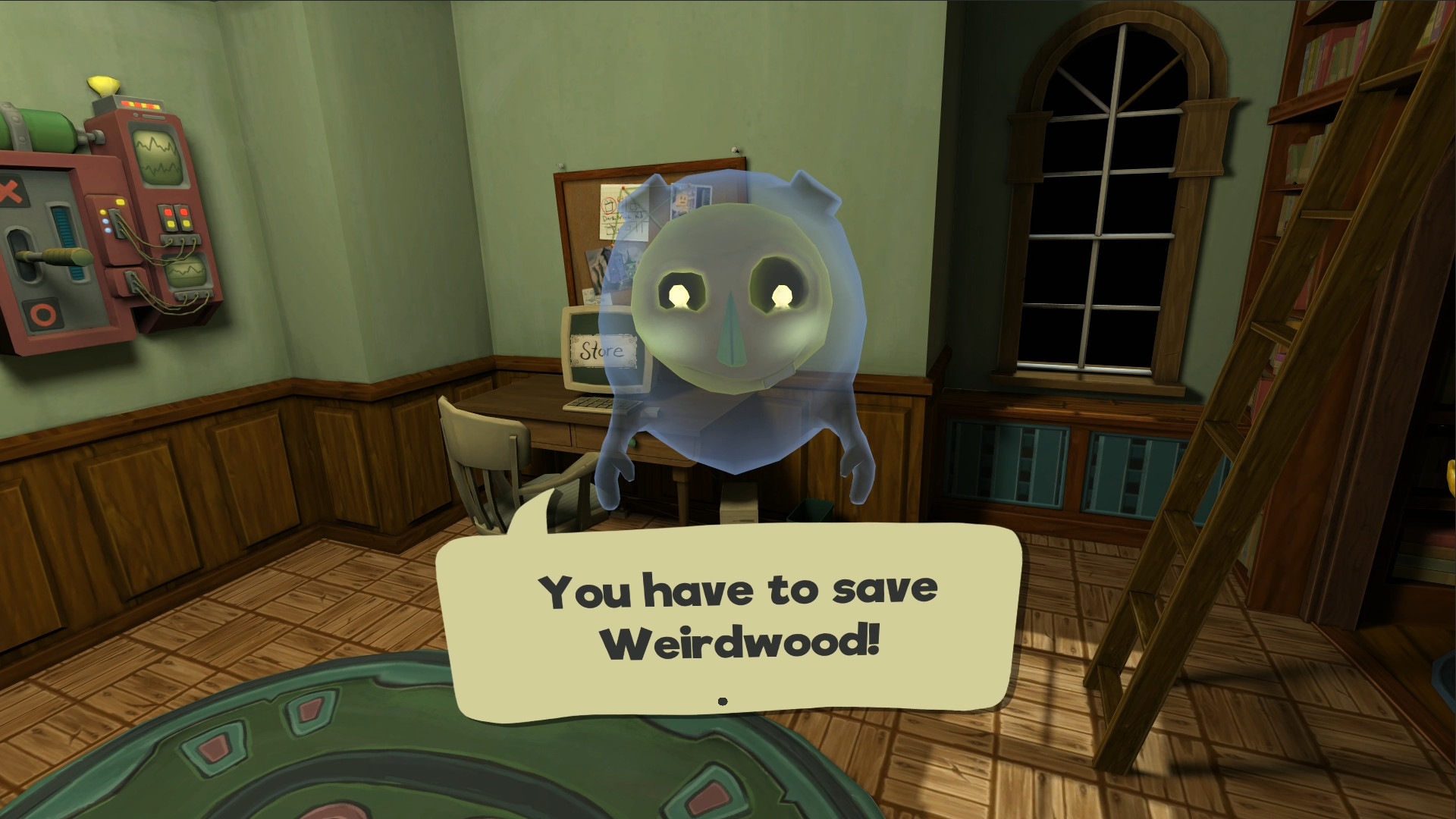 So do you have what it takes to reach the top and return with the Mask of Okeem? Will you put fear into the ghosts or will you be the one with the fear? Can you save Weirdwood? Find out with Spectro out now on Steam.
Until then…please enjoy…