The life of a robot is a hard one. First, you have to go to work and hopefully will become successful at your job. Sure, you could throw staplers at your boss, drink all the coffee you can, or even try to make a copy of your head. There are even some robots who try to work their way up the mechanic pole, serving those Slush-es, and even serving those hungry robots. A robot's job is never done, especially, since they added all the overtime one can handle. But sometimes, even a robot needs a vacation from it all. Playing at the beach, hitting beachballs, growing a garden, sitting by the campfire, or just being in the cold. Yes, it's tough being a robot at times when we are living life on the job or vacationing.
Features include:
Job Simulator –
Throw a stapler at your boss
Learn to 'job' in four not-so historically accurate representations of work life before society was automated by robots
Use your hands to stack, manipulate, throw, and smash physics objects in an inexplicably satisfying way
Aggressively chug coffee and eat questionable food from the trash
Use the confluence of decades of VR research to accurately track your every movement to sub-millimeter precision so that you eat VR donuts, of course
Able to juggle tomatoes in real life? Do it in VR! Unable to juggle? There's no cleanup required in VR!
Gain valuable life experience by firing new employees, serving slushy treats, brewing English tea, and ripping apart car engines
Have a comfortable VR experience where vomiting is solely a gameplay mechanic, not a side-effect
Work the never-ending night shift with Infinite Overtime mode
Vacation Simulator –
Amenities:
● Experience Vacation Island, your destination for optimal relaxation and/or efficient memory-making
● Customize a virtual YOU for picture-perfect selfies
● Wave to interact with a colorful cast of Bots
● Enjoy RECREATION beyond the theoretical limit in immersion-inspiring destinations
● Splash in the silicon sea and bask in simulated sunlight, all without getting sand in your… hands
● Get lost connecting with your roots, nodes, and branches… then get actually lost on a hike
● Elevate your ice-sculpting skills to new heights and reach peak cozy by knitting mittens for a snowhuman
● Exist in a comfortable, all-inclusive VR experience— free of motion sickness AND seasickness
PlayStation VR2 features for both Job Simulator and Vacation Simulator:
Fully immersive visuals for Job Simulator and Vacation Simulator rendered in 4K at 90fps
Improved controller and HMD haptics allow players a greater ability to feel that they're really in the garage or at the beach
Shorter load times allow players to hit the ground running without lag
Hear the ocean waves lap at your feet and the sizzle of a pan on the stove with Sony's advanced audio spatializer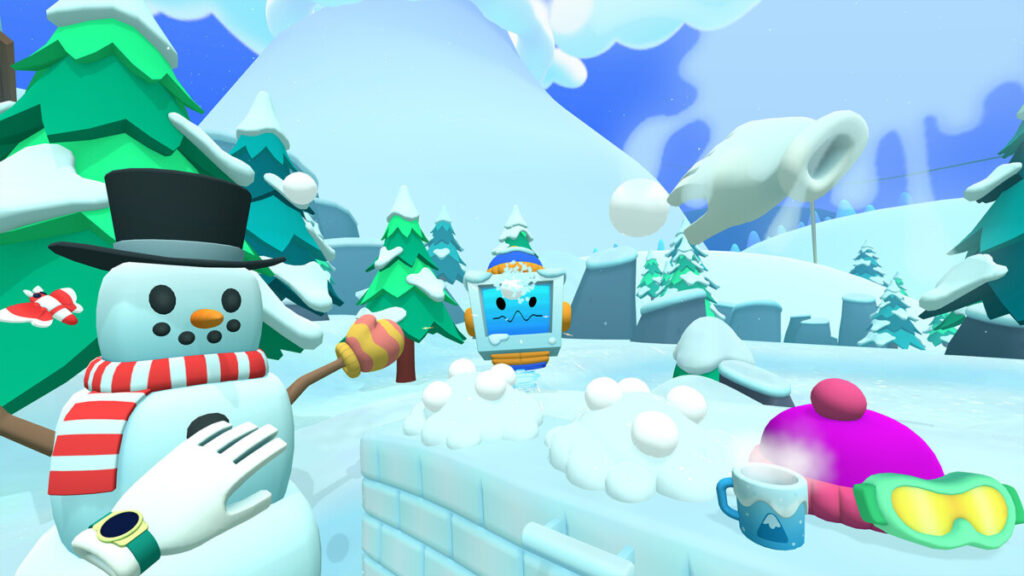 What will be your job? How will you vacation? Are you ready to live life? Find out when Job Simulator and Vacation Simulator comes to PlayStation VR2 on February 22, 2023. Those that already own the PlayStation VR version of the game, will receive a PlayStation 5 version of the game at no additional cost.
Until then…please enjoy…