The world can be a dangerous place. Sometimes what we dream of doesn't come true and decisions are made no matter how poorly they may be. Some elect to become what we never dreamed of and the fighters within ourselves will come out swinging when we need it the most. But sometimes, no matter how hard we may try, we may be able to take the streets from the fighter, but you can't take the fighter from the streets.
Features include:
Locations – The game is set in a world of existing abandoned locations thanks to photogrammetry technology. It is based on the concept of a tournament with a backstory, where the player will have to beat 16 players to become the champion of the VRSO league. Each opponent has different skills and fighting styles and thus poses a different level of difficulty. 
Singleplayer – A lot of emphasis is placed on the training mode, where the player is able to configure their opponent. This is an extremely useful option also for professionals, who will be able to decide how offensive or defensive the opponent is and set all the parameters of the opponent's other features and behaviors – reflexes, speed, stamina, character, and others.
All animations have been created using motion capture technology – in cooperation with professional fighters. As a result, our in-game opponents have all the necessary fighting skills – such as offensive and defensive movement, distraction, dodging, blocks, pivots, fades, attacks, and combos.
Multiplayer – In addition to the single-player campaign, the game features an advanced multiplayer mode where players can compete according to their rank as well as directly with fellow gamers. The game features an extensive system of ranks, experience, and currency, which the player can use to customize and develop their character (in terms of its appearance only).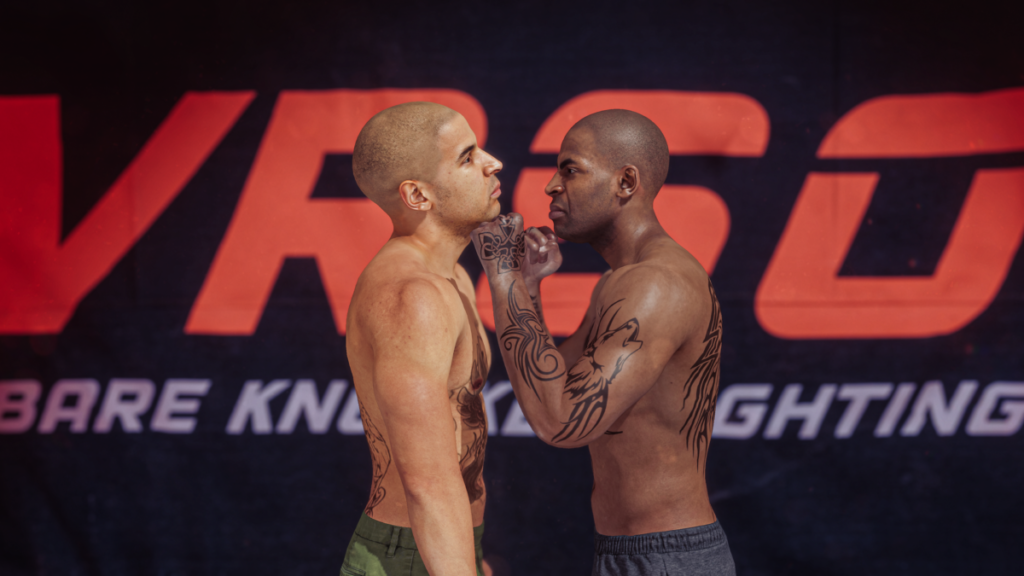 How will you prepare? Will you have the skills to make it to the top? Are you ready for the fight? Find out when VRSO: Bare Knuckle Fighting comes to PlayStation VR2, Quest 2/Pro, and Steam VR later in 2023.
Until then…please enjoy…