Every day we look at it and wonder how our ancestors made it. What it must have been like during that time. The ancient tower was built into a trunk of a colossal tree. But something is not right, something is wrong with the clocktower. But wondering what was wrong, I stepped inside and that's when I found them…the gloves. These gloves are truly magical as they allow me to turn anything I do into this automation that continues on a loop. With these gloves and automation, the plants will continue to grow, resources can be harvested like never before, and all of this in order to save what our ancestors built, the clocktower.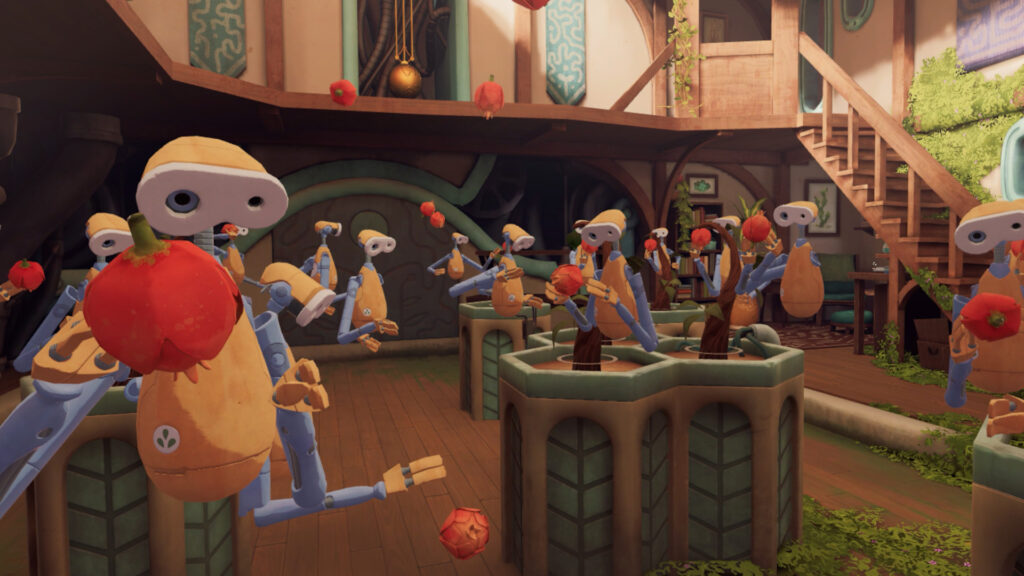 Features include:
Use gloves to turn anything you do into a looping clockwork automation
Grow plants
Harvest resources
More to come
What will you harvest? What automation will you make? Can you save the Clocktower? Find out when The Last Clockwinder releases for the Quest 2 on the Oculus Store and Steam VR on June 2, 2022.
Until then…please enjoy…