If people started to disappear around you, how would you feel? Would you start to worry that you were next or worry more about possibly who could be next? Would you try and find out what has happened, no matter what would be the outcome? Being brave is a very honorable trait to have as we always need to be careful with what we do and how we do things. So when I heard that that developer John Coday made a game not only where you had to search for clues to the disappearances, but also the character was introduced into the comic series that he created, I had to learn more. So I reached out and John was happy to talk about his game, DMN7, and Virtual Reality.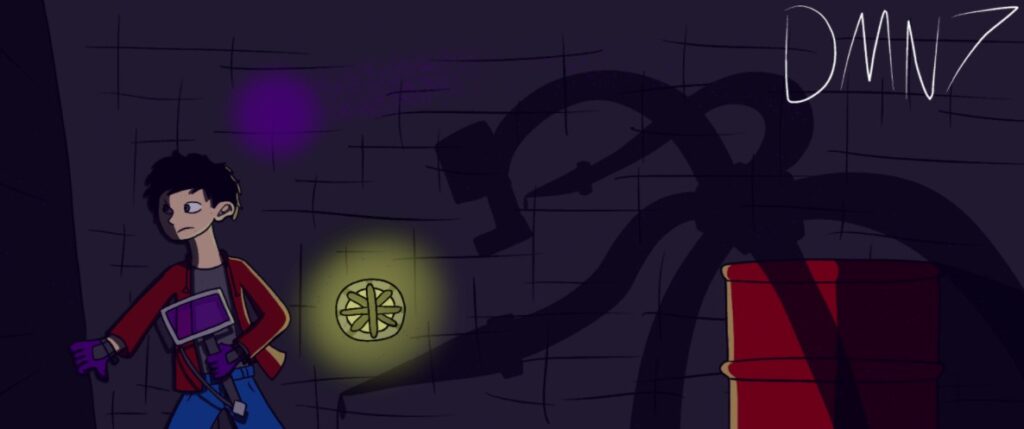 _____________________________________
Interview with Developer, Comic Artist & Writer, John Coday
_____________________________________
Welcome to THE VR DIMENSION. Would you please introduce yourself?
"My name is John Coday, I am a Comic Artist and Writer creating two webcomics, Sierra Bell: The Magic's Curse and The Tale of Kaikaku. I also create games including DMN7 as well as LabRat, as well as make funny highlight videos on YouTube and stream on Twitch. All of this stuff that I mentioned can be found over at www.johncoday.com where I have everything for people to see and check out."
Growing up, what have been some of the biggest game influences to you and what was that one VR moment that really drew you into Virtual Reality?
"The game that influenced me the most was Cave Story. It was super impressive to me that one person worked on the vast majority of the game for so long and it turned into a masterpiece that can stand the test of time even in 2021. For VR, it was first getting my hands on the OG Oculus Rift back in 2012. Me, my dad, and one of my friends were really excited for it and quite a few of us played Keep Talking and Don't Explode on it when we all would hang out."
Your newest game, DMN7 just released on Steam. What can you tell us about the game:
"DMN7 is a game that relates drastically to the comics that I write, as the character, DMN7, has already been introduced in the series but we get to see more of its aggressiveness in the game and more of what this thing is besides the one panel it is shown in the Sierra Bell comic."
Was there any inspiration for the characters Alex Jones and Abigal?
"Definitely the idea of the protagonist being talked to and guided by a ghost thing was done in multiple places. Alex Jones, voiced by DizzyDummyBoy, is a reporter trying to investigate disappearances, and Abigail, voiced by BunnyGurl93, is a ghost that explains and guides him along."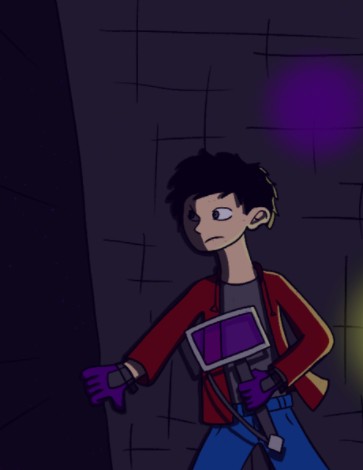 Is there a tale to tell about the mysterious mechanical beast that lives in the underground sewers?
"Yes, there is more on DMN7, voiced by J.D.King/VA, but that is a story that I will not tell until we get there in the comics! ;)."
How important is the stealth aspect in the game?
"It is the difference between getting killed and not getting killed. Sneaking through and avoiding DMN7 is crucial to being able to navigate the sewers and completing the game. If it sees you, it charges at you at such a ridiculously high speed that avoiding it is near impossible unless you get in a portapotty or some other hiding spot. Looking around corners, checking behind, and watching it go somewhere is crucial to being able to get to the end."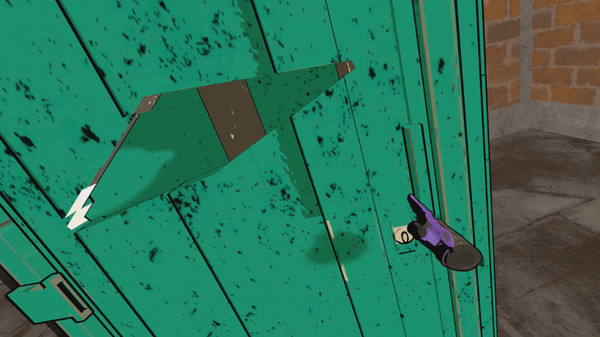 Just looking at the trailer and the pics, it looks like part of the fun is possibly having the player get lost within the sewers. Was this always the plan?
"Yes, but only for a short time. After exploring, the player should have a feel for the layout as everything in an area is close by. The main goal is to allow the player to think more about DMN7 than which direction that one room was."
Do you see DMN7 becoming a franchise?
"NOPE, for a few reasons. One, I am done with horror (at least until I get some other idea) since I have done two games with it, I have other stories and ideas that will not work in horror. The other reason is, of course, the story between this and the comics is done and so I want to move these characters forward in the comics."
Graphically, the game has this art style that looks like it would really pop in VR. Was this always the direction from the beginning or did DMN7 have a different look and feel to it?
"Pretty much, keeping it in an art style that looked like it was a digital comic was important. Most of the shader work I had been using for VRChat avatars already so I knew what shader would work for this."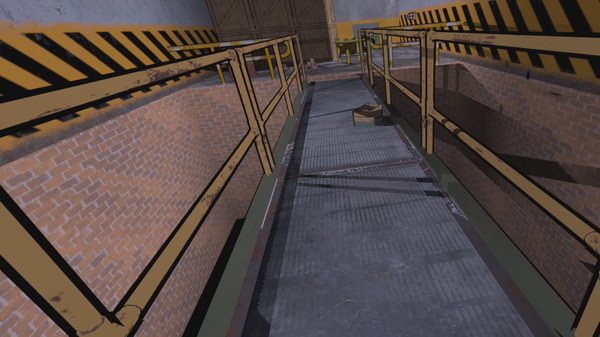 I really like the music in the trailer as it adds to the suspense as you don't know what may be around the corner. What do you feel is most important of using sound with the immersion that VR brings?
"The music in the trailer was my music. It was what was originally used for early versions until my uncle listened to it and said "This can be WAY better" so he helped with the music and sounds. The music now does a great job of keeping you on edge for what is to come which is fantastic. Sounds in VR are insanely important since, in VR, people notice those things quicker than in a pancake game. Valve's research into it through Half-Life: Alyx was big on knowing that sounds were important for it so I and my uncle worked on the sounds to make them amazing. We recorded footsteps, the sound of the portaJohns opening and closing was an ice chest shutting, different things like that."
Do you see DMN7 coming to other platforms like Oculus, PlayStation VR, or even Viveport in the future?
"I doubt it, as small as it is, I think it should remain on SteamVR for the time being. Viveport would be neat, Playstation would be amazing but I don't have the ability to at the time being, and I don't like Oculus or Facebook."
What have been the top three things you have learned when working with VR?
"Jesus Christ making a game that functions correctly is insanely hard! VR is a tricky thing to develop for, and being meticulous about working on it into pieces for better modularity."
If you opened a door into THE VR DIMENSION only to never return, but had to enter the world of DMN7 and had to play the lead character (but could pick anyone from any time to be), who would it be and why?
"I honestly have no idea, It is between Abigail and Alex. I'll go with Abigail"
So what is next for you?
"A whole bunch as I have pretty much planned out a whole bunch of stuff for the future. Still working on both comics, the next game, Shenanigans, which is based on the gameplay style of Rayman Legends using characters that I made back in middle school that I have not used for anything yet until now, being worked on with myself, my right-hand person and very talented artist and writer GardenWolf, and a good friend and extremely talented musician Raythanity. Pushing YouTube content a bit more and trying to grow the community I have made so far as well as being a part of some other communities that I have a ton of fun with!"
With the content for Virtual Reality continuing to grow, what would you say to someone as to why they should experience DMN7?
"It provides a horror experience that makes you fear for making a wrong step rather than the possibility of a jumpscare. You have to explore and find everything and be able to maneuver around the levels without getting caught!"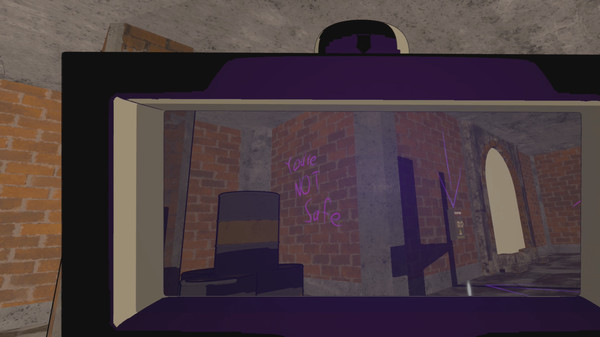 I really want to thank John for taking the time out of his busy schedule to give us a closer look at DMN7 as well as talking about Virtual Reality.
DMN7 is out now on Steam.
To learn more about John Coday, please visit his site, follow him on Twitter, follow him on Instagram, follow him on Twitch, join his Discord, and subscribe to his YouTube channel.
In case you missed the trailer, please enjoy.