Some may say that if it is not broke don't fix it while others get excited about updates for our favorite headsets that can show what the company has been working on and see how things can even get better. Well, get ready as the Oculus Quest/Quest 2 v32 Update has some very interesting and exciting things that come along with it.
Automatic Syncing:
With the new v32 update, you can automatically sync your saved files directly to the Oculus mobile app from your headset. This way you can easily access, download, edit, and share photos and videos captured in VR.
Friends All in One Place:
What's better than having your Oculus friends in one place? Having both your Facebook and Oculus friends all in one virtual place. Now you will be able to easily find, join, and chat with your Facebook and Oculus friends while trying to escape the real world. One of the good things here is that your Oculus friends will not see your Facebook profile or activity unless you separately add them as friends on Facebook.
Oculus Move:
Into VR fitness and wanting to help keep track of your journey to a new you? Get ready with the flexibility of changing your Daily Goals to Weekly Goals. When…not if…you meet your goals, it will be highlighted on the redesigned Move Calendar so you can track and monitor what's most important, a winning you.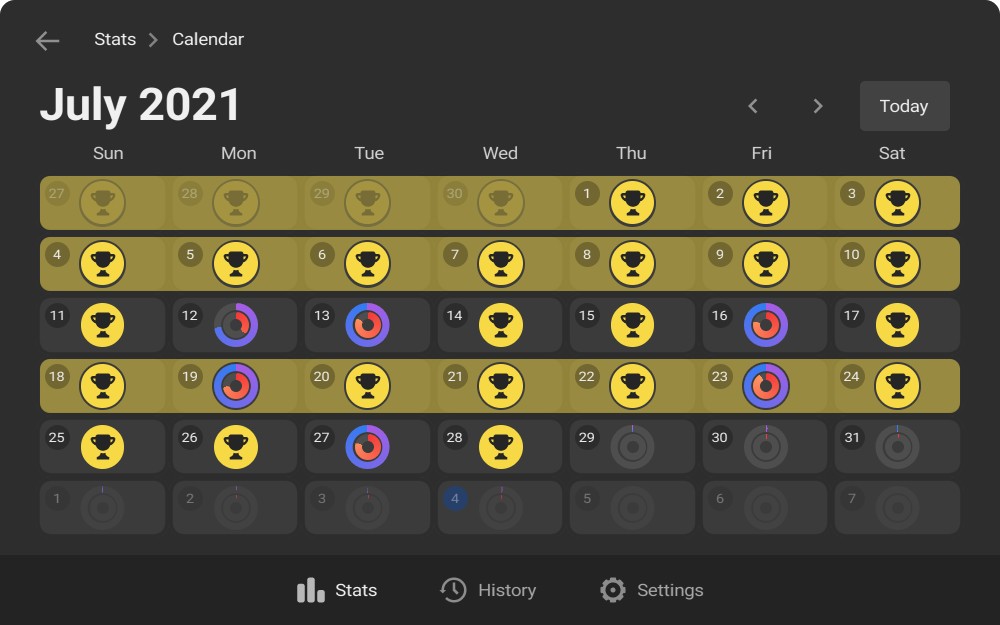 Gifting:
Have you been wanting an easier way to gift an app? Only finding the only way is through your browser or app and hoping there was a way to do this through the headset? Well want and hope no more as with the new v32 update, you can do this by selecting the 3 dots, and selecting "Buy for a Friend", enter their email address, and it's on its way.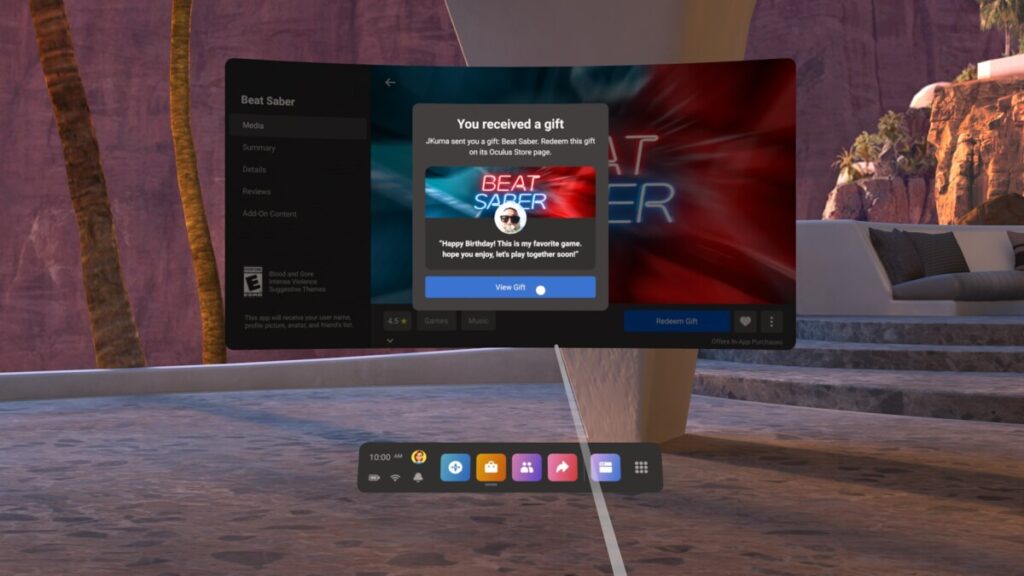 So overall, a pretty good update and will be gradually hitting headsets before we know it.