All my life, I have heard about the wars between them, the Nergal and our people, the Ansharians. We are peaceful people. But they decided to create a weapon so powerful that it can wipe planets out of the galaxy. But then, the weapon was unleashed and our Ansharian Empire is in peril. But the time has come, as I will become the pilot that I have trained to become and fight the Nergal and help end the war to save my people. The war might be happening, but they have no idea who is about to enter this dogfight.
Features include:
Fly a variety of ships
Single player campaign
Engage other players in a space Battle Royale, in a Deathmatch arena or in a co-op mission
Level up to unlock various cosmetic skins for your ship, helmet of controllers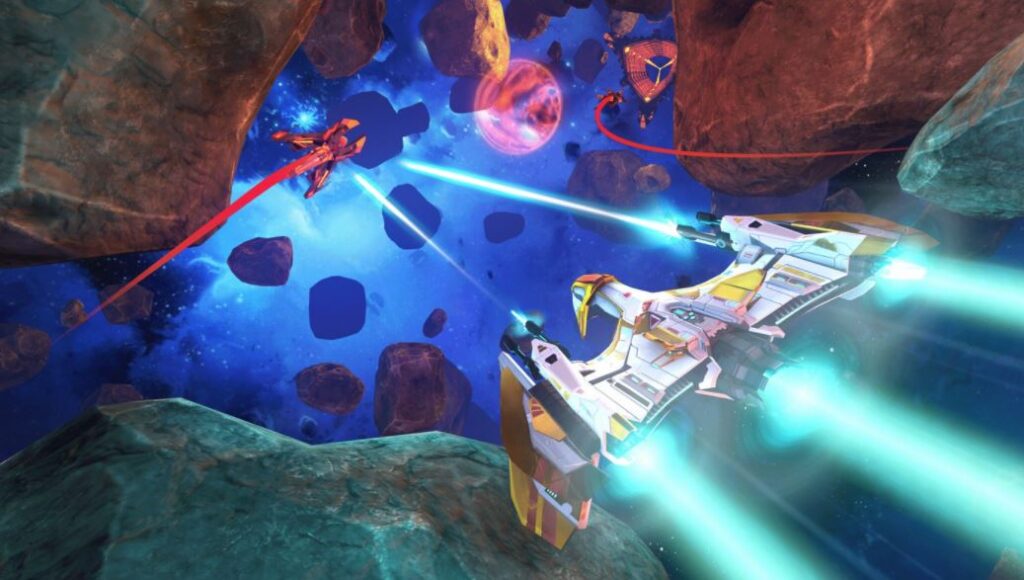 Do you have the skills? Will you be able to dodge the enemy fire? Can you win the fight? Find out when Anshar 2: Hyperdrive comes to the Quest 2 on the Oculus Store on January 20, 2022.
Until then…please enjoy…