Do you ever read a story or see a movie and thought about how great it would be to enter that land and meet your favorite characters? Maybe you wanted to venture out more than what the story actually told or possibly wonder what it must have been like to visit that place and see what things were like before the hero of the story was introduced. Thoughts like this always make me think about the what-if possibility of the story. So when I heard that Cortopia Studios was bringing Down the Rabbit Hole to Virtual Reality and was allowing the chance to visit Wonderland before Alice did, and to get a chance to see how things could be. So I reached out and Ricky Helgesson was happy to give us a closer look into Down the Rabbit Hole and his experience with Virtual Reality.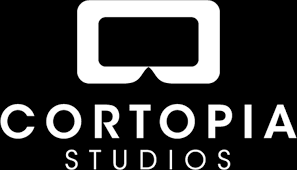 _____________________________________
Interview with Creative Director and co-founder of Cortopia Studios, Ricky Helgesson
_____________________________________
Hi and welcome to The VR DIMENSION. Could you please introduce yourself and let us know what you do at Cortopia Studios?
"I am Ricky Helgesson, Creative Director and co-founder of Cortopia Studios. I have over 20 years of experience from entrepreneurship and have built 5 companies throughout the years. I started coding video games as a ten-year-old in the mid-80s. Before Cortopia, I worked for gaming giants Frostbite and DICE on the best-selling games Battlefield 3 and Battlefield 4."
For those who may not be aware, but Cortopia Studios is responsible for Wands where you are able to cast spells against other players online. Wands have been released for PCVR and PlayStation VR with leaderboards on ongoing matches with real-time updates which is pretty cool. How has the feedback been thus far and are you surprised by the success of it all or is it still kind of overwhelming, but in a good way?
"Wands isn't just available on PlayStation and PC, it's available on nine different VR platforms! From the moment players got their hands on the game, they've been giving us lots of great feedback, which we've used to make countless improvements. We're very happy that Wands has been able to keep players coming back for years."
Cortopia Studios is moving in a different direction with Down the Rabbit Hole, a prequel to Lewis Carroll's classic Alice in Wonderland. How did the idea of doing a prequel come about and was it one of those ideas that once you heard it, everything just flowed together?
"This is kind of a long answer, but the pursuit of standalone 6DOF (6 degrees of freedom, i.e. orientation and position tracking) without cables was actually how Cortopia got started! We developed a computer vision-based solution for 6DOF rendering on GearVR back in 2016, which turned into an autonomous driving company, Universes, whereas Cortopia was formed and focused on VR games. Late 2018, Cortopia received some Quest prototypes and could start concepting these kinds of full freedom 6DOF games for real. One of the proof-of-concepts builds we made was called "Pit", with the player standing in the center of a diorama miniature world wrapping around you. It immediately felt very compelling both in terms of interaction and presence, like a VR game should. We didn't want to make something that could just as well be on a flat-screen.
It felt natural that this should be a more contemplative and puzzle oriented game, so we built a first prototype of maybe 20 minutes of gameplay that we showed to Oculus and HTC at GDC 2019. The feedback we got was great, and it highlighted an interesting direction for us: We had already been talking about Alice In Wonderland internally and when discussed at GDC, it really got traction, so the choice was quite obvious to us: A prequel! It gives us freedom to lean into familiar themes and characters, while also letting us create our own story and tonality. So many other Alice inspired games are dark and brooding, but we wanted this to be fun and charming. A prequel lets us get away with that.
As with any game or creative work, we had periods of flow and periods where the pieces don't really want to fit together. For this one, we did a lot of experimentation around navigation and control schemes and feel like that work really paid off. But it wasn't immediately obvious what the right choice was! That's the charm of VR though, getting to explore at the frontiers."

Can you tell us more about the adventure waiting for us in Wonderland?
"We did our homework on the original story so there are plenty of references to that, but making the main protagonist someone other than Alice let us twist things around a bit. It's quite a narrative-driven story that centers on the girl's quest to find her pet. In the course of that, there's a range of puzzles to solve, some mandatory for progression and others that are bonuses but that do ultimately influence the ending of the game."
Will there be any new characters that the player will be introduced to besides some of the familiar ones such as the Cheshire Cat and the Rabbit?
"Yes! Apart from our protagonist, the main one is Four-and-a-Half of Spades, a playing card that becomes the girl's companion for much of the game. There are some more of course, but also the expected classics: The Caterpillar, the Mad Hatter, the Queen of Hearts, and more."
Coming from a game like Wands, can we expect some type of battle elements within the world of Down the Rabbit Hole, will it be more exploration and puzzle-solving or a mixture?
"There's actually no battling here, and you can't die! While not the obvious choice, we felt this let us set the tone for the game a bit better. We want to think about VR games not as an extension of traditional games where you follow the same patterns and conventions, but as a new medium with new nuances and possibilities. So a game about exploration and storytelling rather than a series of threats was something we really wanted to explore."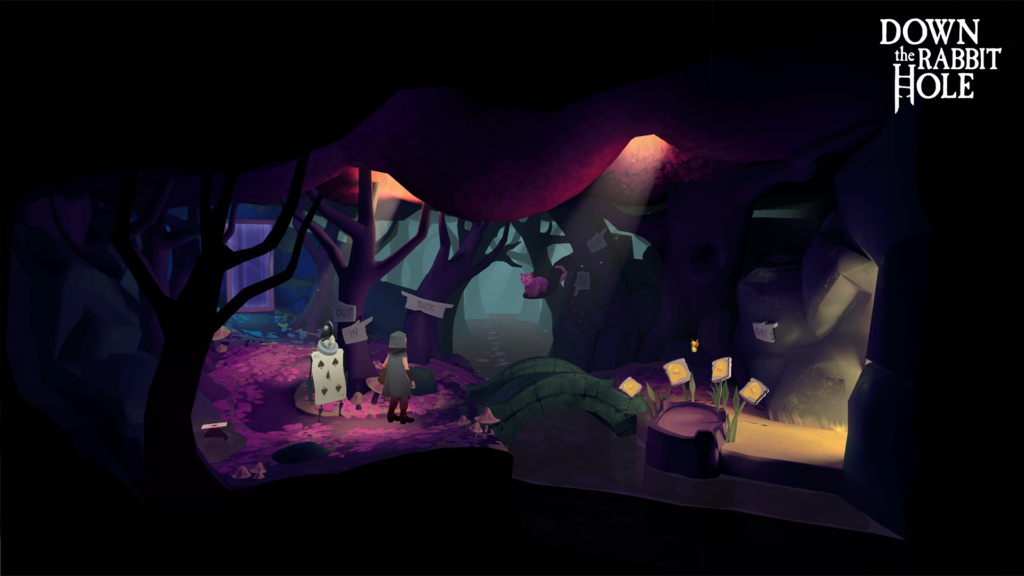 Virtual Reality has changed over the years and seems to get better all the time. What have been some challenges that you have encountered that were not even on the radar of possibilities when developing?
"Cortopia was started with standalone 6DOF in mind, so we're thrilled it's finally a reality for everyone. It's what comes next that is going to be truly exciting. Hand tracking is something we're keeping a close eye on and next gen headsets with eye tracking are going to allow a significant leap in visual quality, especially on mobile GPUs, thanks to foveated rendering."
From a developer standpoint and everything you have experienced, do you feel that VR is the future of gaming?
"It's definitely a future! Just like TV didn't make radio go away, VR isn't necessarily replacing anything, but rather offering new experiences that prior mediums simply can't provide. The simple act of opening a door is suddenly incredibly nuanced in VR, whereas in traditional games it's a binary choice: The door is open or it is not. Going from binary interactions to a huge spectrum of nuances adds a type of richness that is simply unrivaled. Combined with the player truly inhabiting the medium rather than imagining themselves into it, means VR has something truly magical to offer when done right. We are very excited to continue our pursuit of that magic."
What are the top three things you would tell your younger self?
"Oh that's a great question! I think the biggest one is "collaborate more". The past 10 years have been a lot about collaboration and that has really paid off. Looking back before then, I was more into protecting my ideas, and I was not getting enough inspiration from others, which is very counterproductive. So, make cool things and collaborate! And stay healthy, and get enough sleep!"
Since Down the Rabit Hole is a prequel to Alice in Wonderland, are there ideas for more sequels that you would want to be a part of?
"There's always a lot of stuff that didn't make it into a game for whatever reason, and this world has certainly been super fun to explore. The world of Wonderland is so rich that there's also all these other things we could do with it, so we'll see what the future holds. You'll have to wait and see!"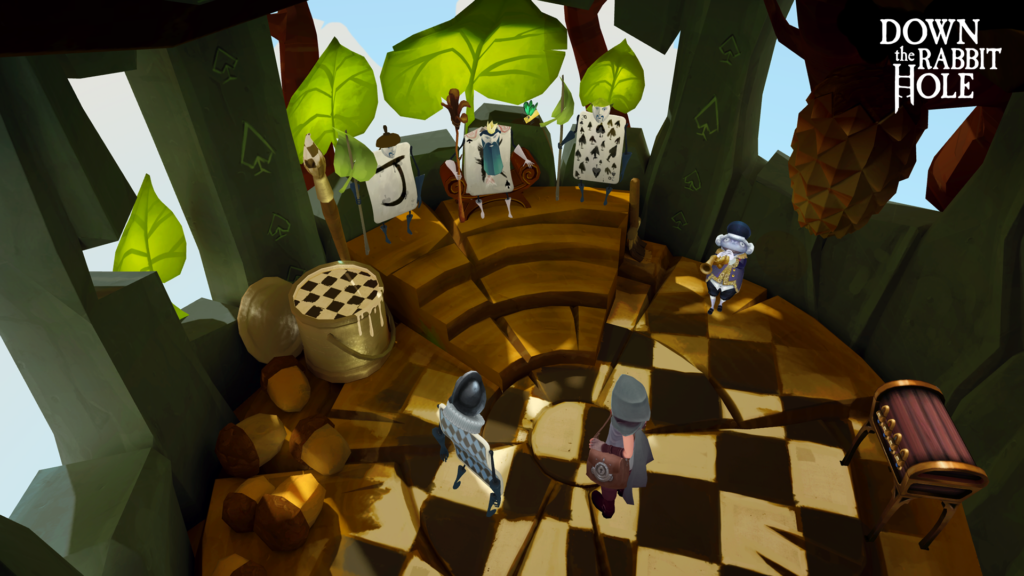 With the catalog of PlayStation VR/VR games and experiences growing, what would you say to someone on why they should play Down the Rabbit Hole?
"A lot of games are super intense, and VR makes everything even more so. This can be very powerful but sometimes you want to change the gym clothes or battle armor for a cozy warm blanket: Just have a good time in a quirky and funny world, take a break from death and destruction to get enveloped in awe and wonder."
I really want to thank Ricky Helgesson for taking the time out of his busy day to share his experience and for giving us a closer look into Down the Rabbit Hole.
Down the Rabbit Hole comes to Oculus Quest and Oculus Rift/S on the Oculus Store, PlayStation VR, Steam, and Viveport on March 26, 2020.
To learn more about Cortopia Studios, please visit their site, like them on Facebook, follow them on Twitter, follow them on Instagram, and subscribe to their YouTube channel.
Until then…please enjoy.