Hearing your favorite song that you are rocking out to, makes you want to pick up the guitar and start playing. Sometimes you want to challenge yourself to see if you are as good or better than your favorite legend. Maybe you think you don't have the skills, maybe it's the fear of playing in front of others, or maybe you feel that the sound of the music might disturb others. But what if you didn't have to worry about any of that? What if you could play as loud as you could, in front of a crowd that is cheering, and see how much of a rock legend you really can be?
Features include:
Hand-tracking
No peripherals required
First-person on stage experience
Put on a show and interact with the crowd
Unlockable albums and venues
Real-time guitar tuning
Power-ups
Real-life brands, amplipheres, and pedals that are in the game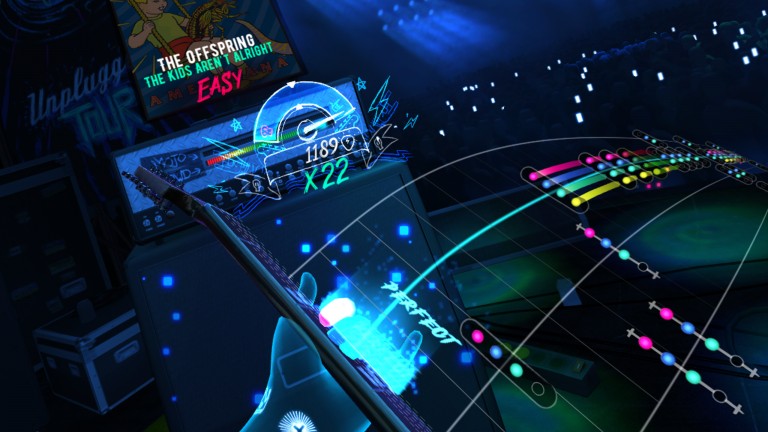 Are you ready to put on a show? Which will be your favorite guitar? Are you ready to become the rock legend you were meant to be? Find out when Unplugged comes to the Oculus Quest/Quest 2 and Steam soon.
Until then…please enjoy…