As Summertime is getting ready to say so long and as school is going to start soon for many, there are times when you just want to get outside and play a game with some friends. But with the Summer heat still lingering for many, that wish of being outside playing that lawn game that so many players wish that they could play doesn't have to be just a wish, in fact, turn up the air conditioning, get in your favorite spot, get ready to meet some new friends, and get ready to get your Cornhole game on…
Features include:
50+ unique bags and boards to cornhole your way
Easy, medium, and hard NPCs to challenge
Private and public multiplayer
Collect dozens of unique bags and boards
Realistic beanbag physics
Immersive Cornhole halls to explore
YouTube-powered jukebox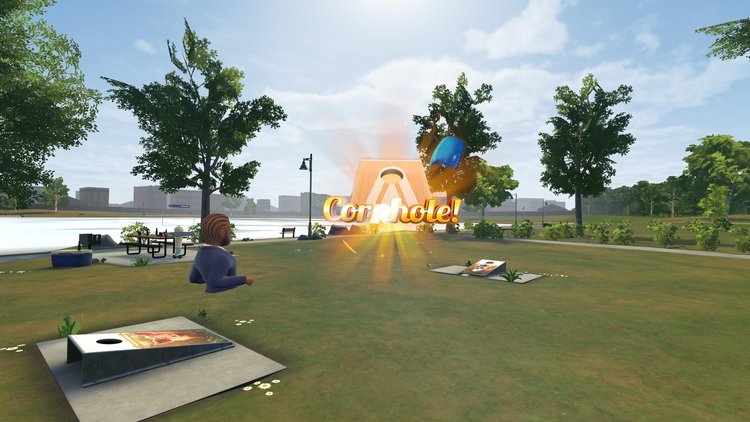 Who will you play against? What will be your score? Do you think you have the aim to make that shot? Find out when ForeVR Cornhole comes to the Quest/2 on the Oculus Store on September 1, 2022.
Until then…please enjoy…