He is well known. The Collector they called him. He was someone I looked up to in the way he knew how to collect just the right pieces of art. That was until his death. But he wouldn't have done anything to harm himself or others. Someone must have wanted something he had. But there are more questions than answers and if I know what I know, I have to find them. Even if that means trying to figure out this entire mystery. But there is something about his place, some of the clues I found. He has been collecting the art of the most enigmatic painter in the history of Western Art. This place is not normal. It's as though something doesn't want me to leave and I am being watched in a way. I must find out what happened.
Features include:
Launch your own, dangerous investigation
Uncover the unkown
Secret rooms
Use vintage gadgets and unthinkable alchemical compounds
Use logic chains and solve riddles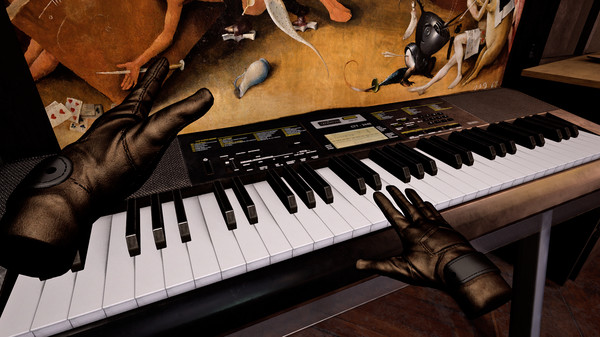 What details will you find? Will there be an unfathomable tomorrow? Can you solve the mystery? Find out when Detective: NFT Secret Files comes to Steam in the Summer of 2021.
Until then…please enjoy…