Last month, we heard the news that the next part of the story in the Rhythm of the Universe, called EOLIA would be coming to the Quest 2 on June 9, 2022. Well, it looks like there has been a slight delay to make sure things are as perfect as can be. In EOLIA, help protect against violent weather patterns and devastating drought spells tarnishing the beauty of the historic ruins. Grip the saddle of Lhargo, a great beastly companion, and solve musical puzzles to return Eolia to its former glory as adventurer Conga Dholak. Take hold of precarious ledges, saddles, instruments, and more with intuitive gestures made possible by exclusive hand-tracking technology from the Quest 2.
Features include:
Single-Player VR Fantasy
Built for hand-tracking
Use music-based magic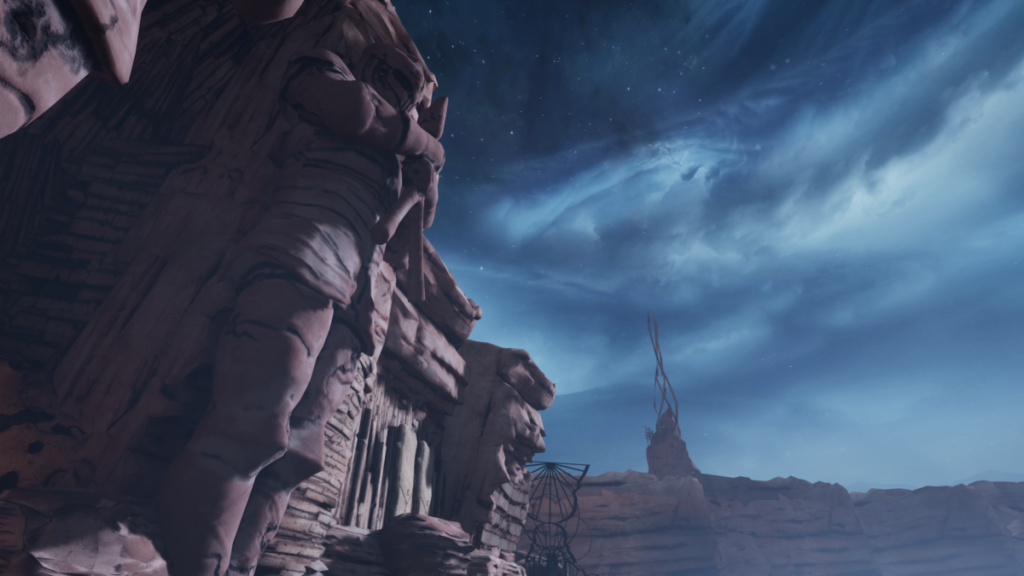 Will anything special happen with Lhargo? Can you solve the puzzles? Are you ready for the adventure? Find out when EOLIA comes to Quest 2 later in the Summer of 2022.
Until then…please enjoy…