Boxing and Virtual Reality go together more than you might think. To take into the world of the sport and make you move and punch the way a real boxer would is something we have been waiting for. And I am very happy to say that Vive Studios and Grab Games have come out throwing all the punches with Knockout League for the PlayStation VR.
Before I continue, I want to state this warning…stretch. Sure you can go into it thinking you are on top of the world or you can just take my advice and take ten minutes for some good stretching. Stretch out the back, the arms, and whatever else you can think. Also, grab a towel, have some water or Gatorade, and make sure you have a fan on. Remember my warnings because they will all come in handy. With that said, grab both Move Controllers and the PlayStation VR headset and get ready.
Knockout League allows you to live out your Boxing dream. From the training to the actual fights. When you first start out, you can put in your weight. I actually love this idea. Losing weight…to become more healthy in VR? So thank you Vive Studios and Grab Games…thank you. When you get into the training, you will learn about how to dodge and counter with punches. Pay attention and do not get frustrated. Knockout League will require you to memorize the fighting styles of each of the opponents so timing is key. It may take a few attempts, but again do not give up. In fact, do you really want to be that one gamer who gave up? Nah, I didn't think so. So stick with it champ, we all have faith in you.
Once you feel you have had enough training, feel free to jump into a fight or take a two-minute break and get ready for your fight. I mentioned you needed to learn each of the characters fighting skills and I say that because not only is it true, but the characters are some of the best out there. And if you pay attention and watch the stories of the characters, you just might catch some of the best liners of referencing the past that really made me laugh and with that, truly made me feel like a kid again with a big smile.
I am not going to list every character or their moves. That would ruin the fun and surprise that needs to be experienced on your own. Just know this, you will not be disappointed with their own unique style, story and visual impact each of them brings. While in the ring and hearing the crowd made me feel like I was there, but don't concentrate too much on that or you might just be on the receiving end of those punches.
But in order to have that immersion, to be able to believe you are in that ring and you are the one boxing, the controls have to be there. And I am happy to say, that the controls are spot on. Each punch had no delay and not once did I fall out of the immersion. My only problem is that I didn't want to stop. I wanted to keep playing. But at some point, either you will need to change shirts and take that break or your body might be saying stop. And once you take off the PlayStation VR headset and just close your eyes, you will realize that you had an awesome cardio workout and actually feel like you were boxing (minus the actually hitting, unless someone is near you and didn't know they were there and you hit them, then you might actually be taking Knockout League to whole new level).
Knockout League will not have you moving around the ring and it doesn't need to. It is perfect the way it is. And when you see the size of the characters in Virtual Reality, it just adds to that formula. There is plenty that is giving to us, from the regular gamer to boxer themselves can really appreciate. From training games to speed bags, your skills will be tested. The sound…the music all perfectly complements the other.
The one thing I wish Knockout League would have is the ability to fight other fighters. The ability to pick our character or maybe make our own and rank them up to unlock different cosmetics from shoes to gloves would be amazing, but that would be a lot to do. Even though that is not an option, we still get Grudge Match mode, which is essentially having all the characters having new moves and being more difficult as if they all drank a whole bunch of energy drinks adds to the whole package.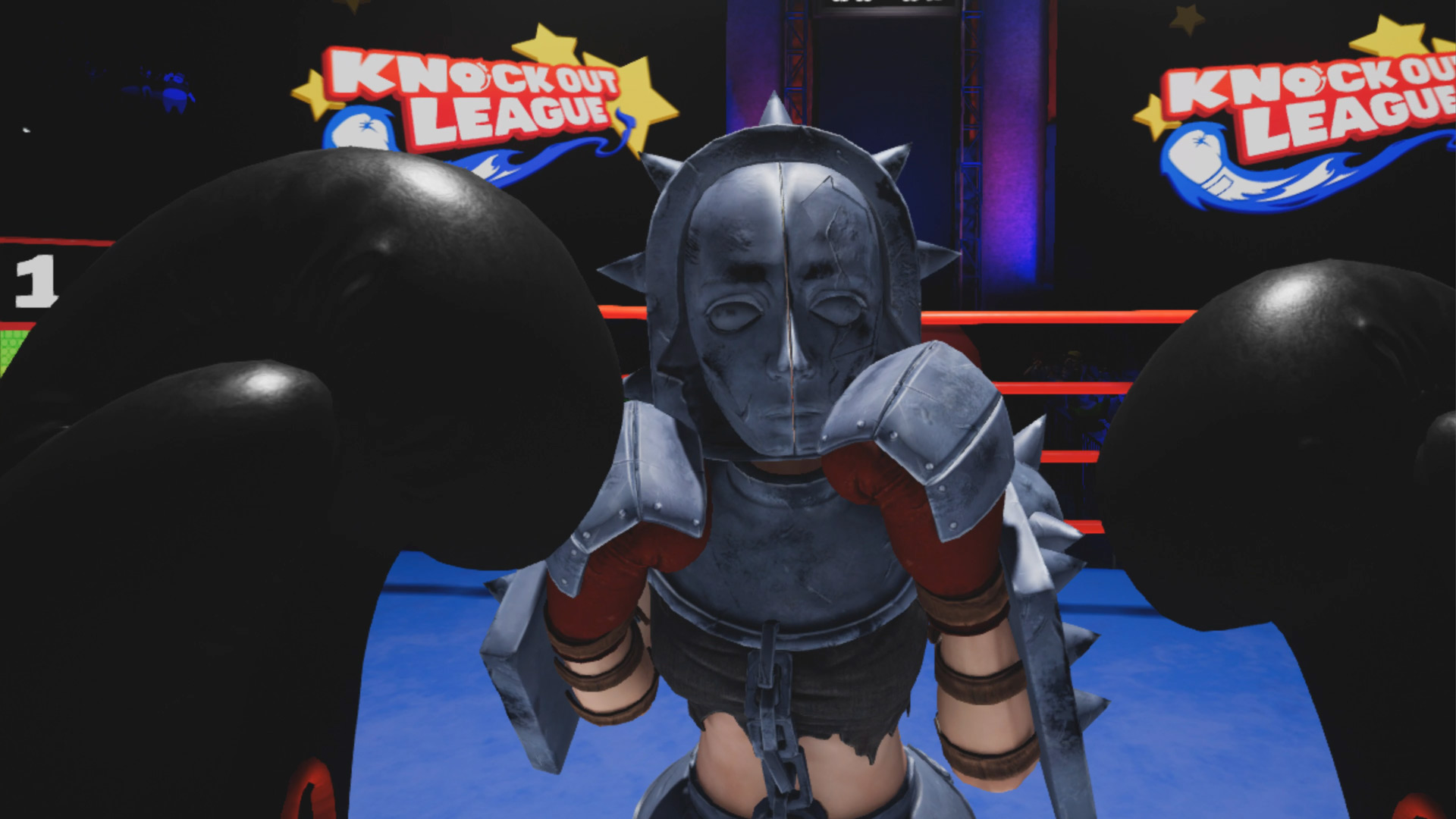 Some of us remember games that stick with us no matter what. From shooting some ducks, racing a hedgehog or even boxing someone named Joe. We have these memories because they were fun. And Knockout League is no different. It takes that fun, pours some water on some Gremlins so they can multiply and then immerse us in such a way, that the only way it can be experienced is in Virtual Reality.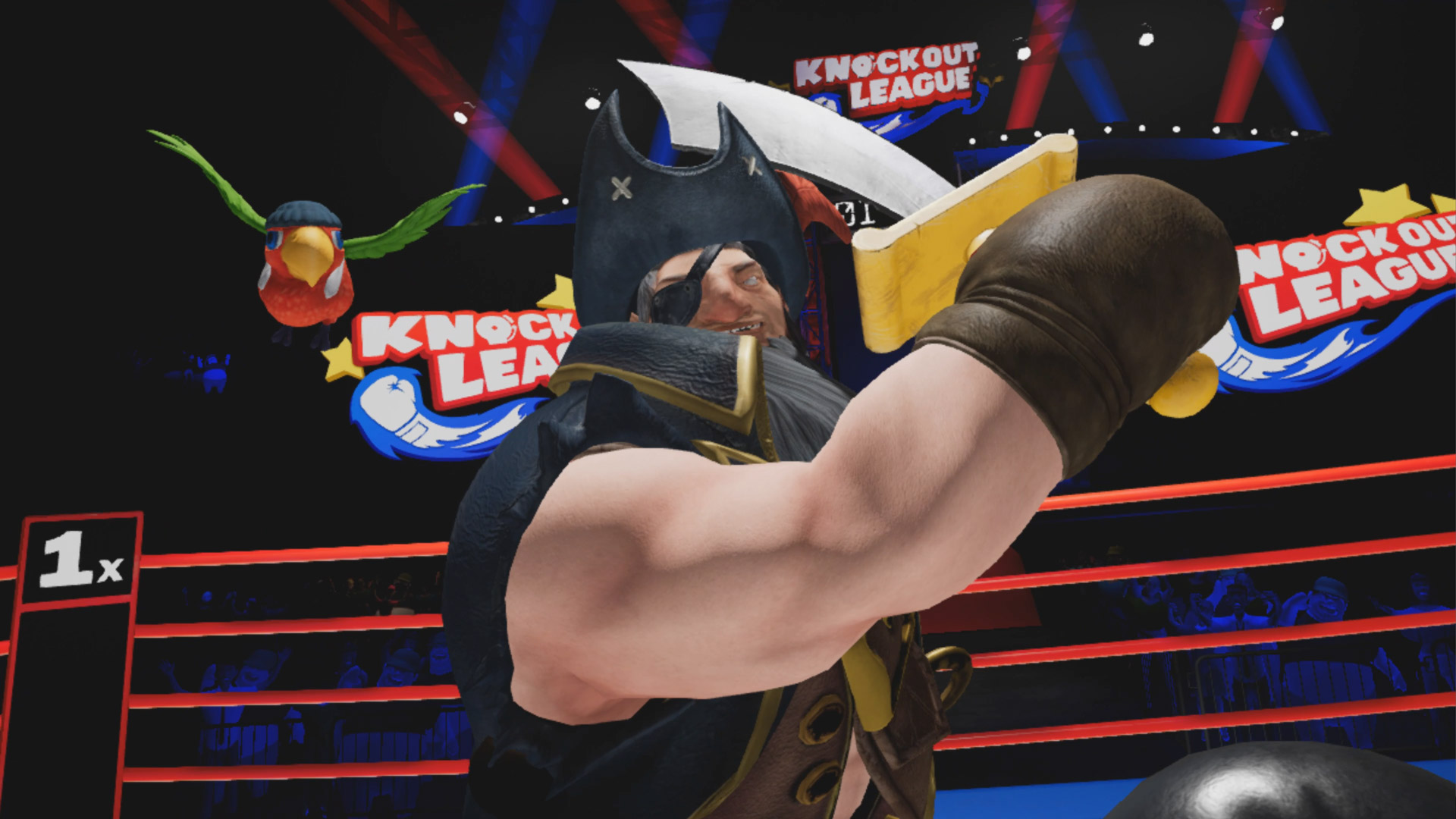 Knockout League is out now and is also available on the Oculus Rift/S and on the Oculus Quest on the Oculus Store, Steam, and Viveport. A review code was provided.
To learn more about Knockout League, visit the site. To learn more about Vive Studios, please visit their site, like them on Facebook, follow them on Twitter, follow them on Instagram, and follow them on Vimeo. To learn more about Grab Games, please visit their site, like them on Facebook, follow them on Twitter, and subscribe to their YouTube channel.
In case you missed the trailer, please enjoy. Until next time, I have some more knockouts to give.
Mr. PSVR, Febuary 23, 2018, theplaystationbrahs.com