Bub and Bob have spent many adventures together over the years and they are finally going to take a vacation. Well, it was supposed to be a planned vacation until the unthinkable happened, their girlfriends have been taken away. So it's going to be up to you to burst through new puzzles, new locations, in different game modes as you aim, fire, and pop your way to chase those high scores, play in an infinite mode, and even a Duel Mode all in Virtual Reality.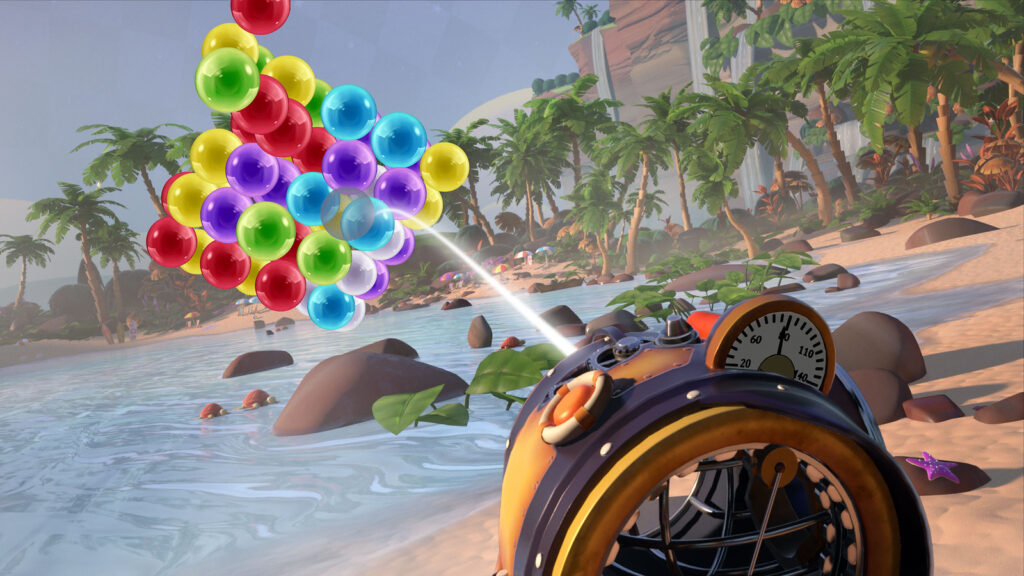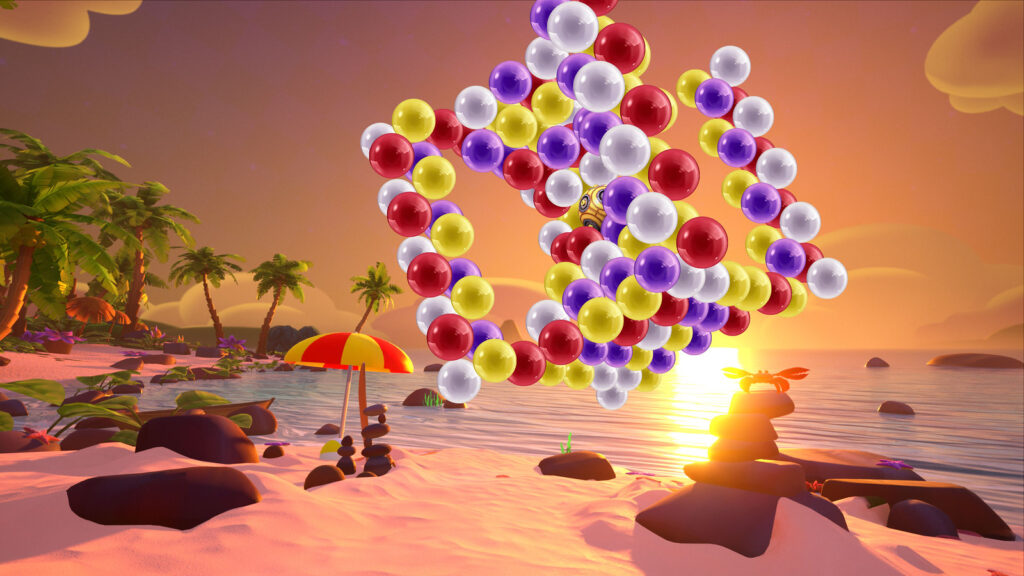 Features include:
100 New Puzzles: Brand new, 3D puzzles with special bubbles and brain-teasing challenges

Fun for Everyone: Intuitive controls and limited movement offers a welcoming VR experience for all

Special Items: Activate fun power-ups with clever VR interactions to maximize your popping power

Story Mode: Solve progressively challenging levels to clear with 3-star rankings

Infinite Mode: Shoot and match your way to a high score popping a never-ending slew of bubbles

Online Duel Mode: Fast-paced, 1v1 versus mode! Pop big clusters to send jammer bubbles to your opponent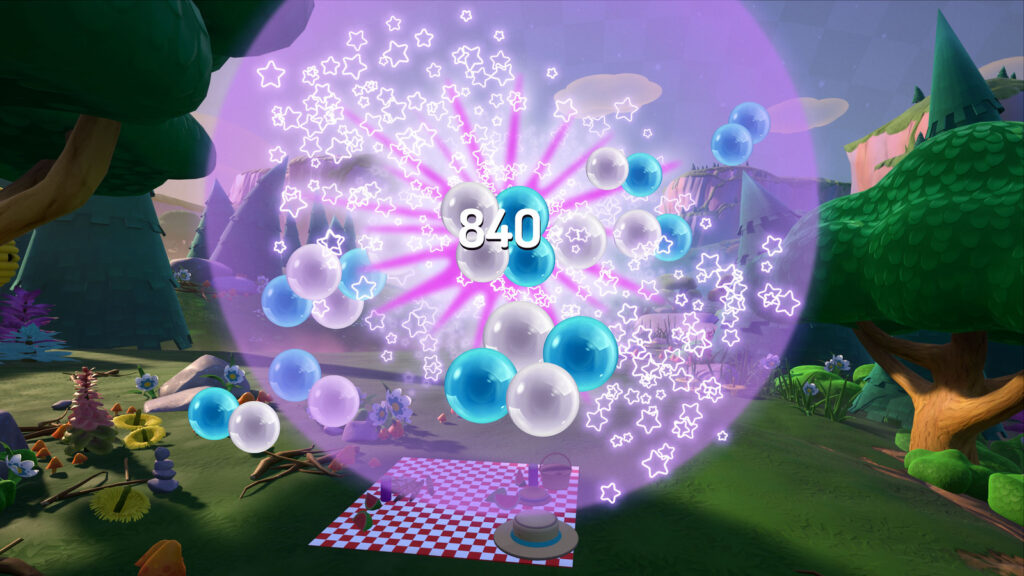 Will the puzzles be solved? Can you be the best? Will Bub and Bob ever get to enjoy their vacation? Find out when Puzzle Bobble 3D: Vacation Odyssey for PlayStation VR later in 2021.
Until then…please enjoy…