Gaming is art. Art is gaming. But when you combine the two, sometimes something very special comes along. For the longest time PlayStation VR did not really have it's own dedicated go to experience that allowed you to create the way you wanted (well not really like other platforms like Rift and Vive has had). So do we finally get that added experience that we have been hoping for? Let's find out what SculptrVR Inc. has in store for us with SculptrVR for the PlayStation VR.
Before you begin you will want to make sure that both Move controllers are fully charged as you will need them. One of the first things that you will notice is that there is no tutorial…there is no guidebook…there is no direction. You are the tutorial, the guidebook, and you control the direction. This is what I really love about SculptrVR, the ability to create, the freedom to create, the endless opportunities for creation.
The controls are very straight and to the point. Depending on what hand is your dominant hand, that is the one you will be creating with. You grab with the Move button, the X button will be the size you want to create with and the Triangle will let you carve (more on this a little later. On the non-dominant hand, you will have your tools. From colors to tubes to even a smoothing brush it is all here. What I also really appreciate is how the Developer doesn't give you all the options on one side of the Move controller. If you rotate it to the back, you have even more options from fog to the rotation.
But one could easily just sculpt and create. But that would be too easy and in fact, give anyone the tools and they can do that. But what SculptrVR does give you is the ability to create and sculpt on layers of your creations. You can even lock down certain or all layers so that you can concentrate on just the particular layer you are wanting. This really adds to the fun in what you create while you are sculpting.
And if you think that all you can do is just sculpt, there is so much more. When you add a smoothing brush to smooth out the rough edges or the option to blend colors or even paint your sculpture, it really can add so much detail that after it said and done, you may just sit back and think to yourself, did I really just create that?
Another awesome tool that you are given is the ability to control the light. You can make it dark or light and based on what you are sculpting, it really can bring your art to life with just the right amount of light. There was one creation where I was creating (at least attempting) of a knight and I wanted him to look like he got some burnt damage to his armor. When I added some paint, smoothed some parts, blended the colors, and adjusted the light to hit the knight just right, I would have easily made that my wallpaper. SculptrVR really is that good and really that full of detail with the different options and tools.
But what if you wanted to start deleting part or all of your creation? You could just start with a new blank space or you could select the rockets that shoot towards your creation where you aimed and watch the fun happen. Sometimes I was having just as much fun creating as I was trying to take apart my sculpture. But this can be a creative way to get the look you are going for if your carving skills are not up to par.
When you save your creation and then you decide you want to go back and view it, your creations are shown as smaller creations that move in a 360 circle. But something I hoped would be in SculptrVR is and I am really excited about that. Not only can you save your creation as a local file, but you can save it online as well. Why is that a good thing you might ask? Well, this allows not only your creations, but all the other creations that were created by all the other Sculptors out there, but you are able to take their creation and add to it to give it your special touch and then save it online. And who knows, maybe someone will appreciate your creation and decide to add something you didn't think about and then it becomes this huge community project.
There is one thing that I wish that was in SculptrVR. I would love to have the option of using our own music or stream music. I know for one I get more creative when I have a certain type of music playing. This can be added with an update, so please don't let that stop you from experiencing SculptrVR.
With PlayStation VR growing beyond what many have thought, beyond what many have dreamed, SculptrVR adds something that many have yet to touch on and that is giving you the space to sculpt your creation, a space to mold your emotions, and to take away the stress of your everyday life. If some say that gaming gives time to go and let off some steam and Virtual Reality gives you that escape, then SculptrVR is the doorway to a portal to our own self-reflection and creation.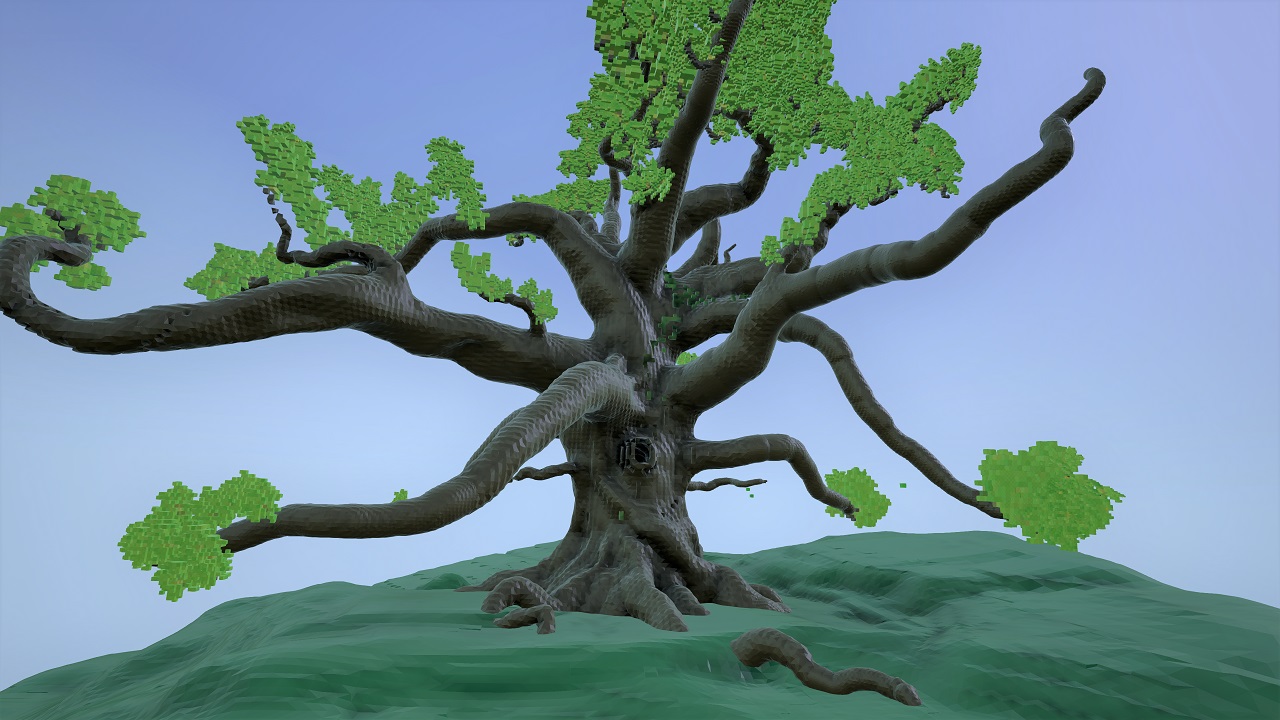 SculptrVR is out now on PlayStation VR is also available on the Oculus Quest, Oculus Rift/S, Oculus Go, and Gear VR on the Oculus Store, Steam, Viveport, and Daydream on the Google Play Store. A review copy was provided.
To learn more about SculptrVR please visit the site, like them on Facebook, follow them on Twitter, and subscribe to the YouTube channel.
In case you missed the trailer, please enjoy. Until next time, I have more sculpting to do.
Mr. PSVR, June 29, 2019, theplaystationbrahs.com