You had a hard day at work. Your mind cannot take another meeting, question, or even commitment. After a long day, you just need to unwind, play a little guitar, and just become unplugged. But what if you don't have a guitar or really know how to play? This is not the time to let that and you have the rocking session you deserve. It's time for you to hear the cheers of the crowd, play some music, and truly rock out.
Features include:
Play air guitar and write rock history
Fully powered hand-tracking technology
No peripherals required
Get on stage and take your pick from a selection of virtual guitars and amps
Engage the crowds and own the stage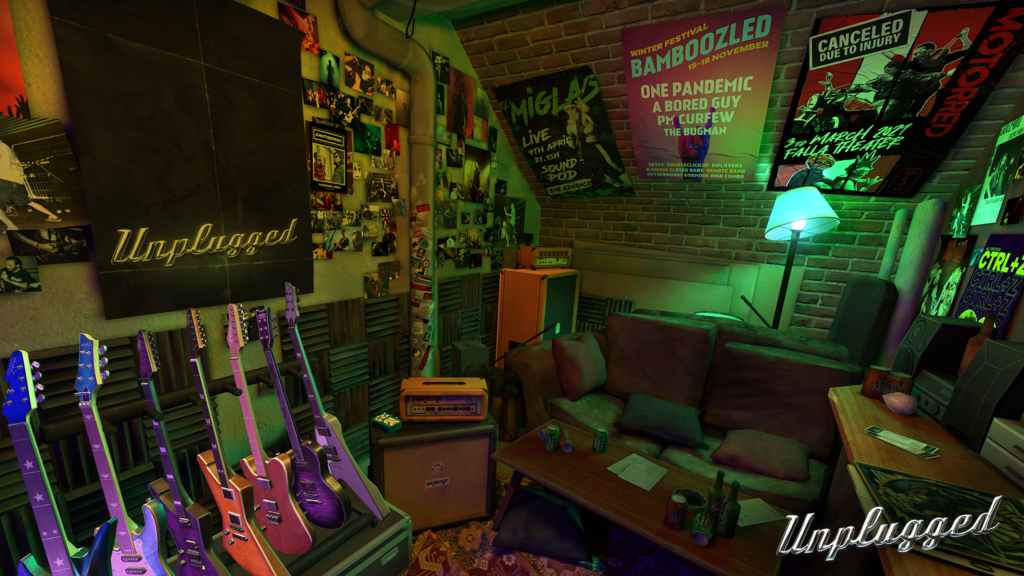 Which guitar and amp will be yours to rock with? Can you master all the songs? Are you ready to own the stage and the world? Find out when Unplugged comes to Oculus Quest/Quest 2 on the Oculus Store and Steam in the Fall of 2021.
Until then…please enjoy…