After The Fall is foremost about the co-op action in a hostile VR world full of undead, mutated, and twisted enemies while putting you into the action. But now more detail has been unearthed to get us even more excited about the action that is going to be coming our way. The place of the setting is 20 years after the apocalypse in the ice-covered ruins of Los Angeles in the 1980s. But this action is not to be taken lightly. You will have deadly weapons with devastating powers to help develop your combat style alone or up to three others to join in the fight. But this is not a fight that you and others can join just on one platform, this is a fight with anyone from PCVR to PlayStation VR to join in the action and help take out the snowbreed.
Features include:
Intense Co-op VR Action: Go solo or team up with friends in 4-player co-op through an evolving, 1980s-inspired VR world
Hell Has Frozen Over: Venture out into the ice-covered and snowbreed-infested ruins of dystopian LA to take the city's future into your hands
Not Your Average Undead: Fight huge hordes, Specials and colossal bosses
Discover Your Combat Style: Craft, upgrade and wield a large variety of deadly weapons and devastating powers, all with real-life movements
Cross-play support: Play on PC, Oculus Quest/Quest 2, and PlayStation VR at the same time
Replayability: Basically each session you play is different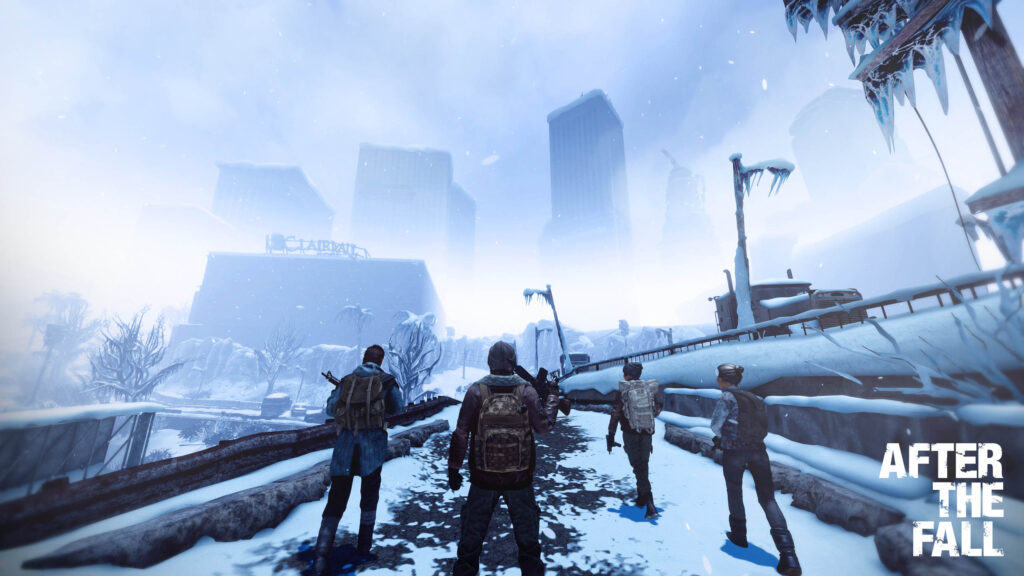 Can you trust your team to have your back? Will you be able to survive? When the world is frozen over, how will heat things up? Find out when After the Fall comes to Oculus Quest/Quest 2 on the Oculus Store, PlayStation VR, Steam, and Viveport in the Summer of 2021.
Until then…please enjoy…