The farming life. There is just something about it. From the clean air to the harvest moon, there is nothing like farming. I have everything I need here on the farm. I can grow my own crops, harvest my own plants, and even take care of the animals from sun up to sun down. Sure, I had to cross the valley to finally understand where I belong and I have no regrets about my farming life. This is the life I live, it might not be for everyday city folk, but it's for me though.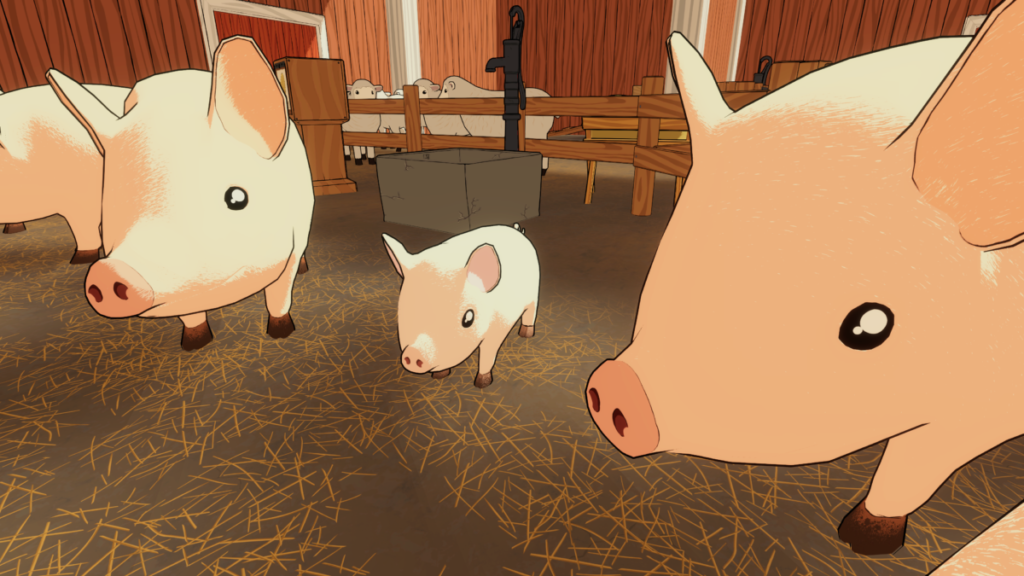 Features include:
Lend a hand — literally — so that everything can grow and thrive.
Sow, water, and harvest your own plants.
Raise adorable baby animals.
Milk the cows, shear the sheep, and go on a truffle hunt with the pigs — all in fun mini-games
Hand-drawn style graphics
Atmospheric soundtrack
What will you grow? What will you hear? How will you farm? Find out when Across the Valley comes to Steam VR and PlayStation VR2 in 2023.
Until then…please enjoy…