You know you have what it takes, you know that no matter what, no one can build a better fleet than you. That is, until more players to to build theirs in this universe to challenge you for what you worked so hard for. Now, it's going to be up to you to craft that perfect fleet, select your favorite ships, and surprise them with the unique combinations they were not expecting.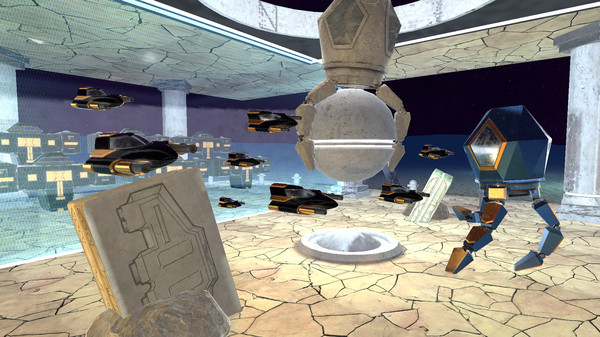 Features include:
5 unique competitive maps – Saffron, Blossom, Icarus, Incomplex, and Melody.
Infinity "Horde Mode" with endless enemies on the unique map – Erosion.
Smash mode for casual interaction fun.
Build and save unique fleet configurations.
Challenge a friend in custom games.
Fight someone new in global matchmaking.
Single-player A.I. Bot available for practicing new skills.
Explore the Busan Nebula in first-person.
EXPANSIVE UNIVERSE. The glitz and sheen of Saffron Stadium. The tranquil creeks of Blossom. The fiery sun of Icarus. The neon vibes of Incomplex. The lavish lights of Melody. The many varieties of maps and arenas keep gameplay unique and interesting.
DEFEAT ENEMY FLEETS, FIGHT FOR VICTORY. Directly control the path of any ship on the battlefield or give commands to the entire fleet through the Cosmic Controller. Playing a game takes only seconds to learn, and advanced players can spend hours creating the perfect strategy.
Dual Players On Any Platform – Cross-platform gameplay supports all major headsets – Oculus Rift, HTC Vive, Valve Index, and Windows Mixed Reality. Play your friends in online multiplayer, no matter which VR headset they own.
EXPLORE THE BUSAN NEBULA. Discover the hidden locations of the main starship, like the glitzy StarRaver Lounge.
GREAT AT PARTIES. A built-in Arcade Mode makes it simple for operators or party hosts to create an easy experience for players to jump right in.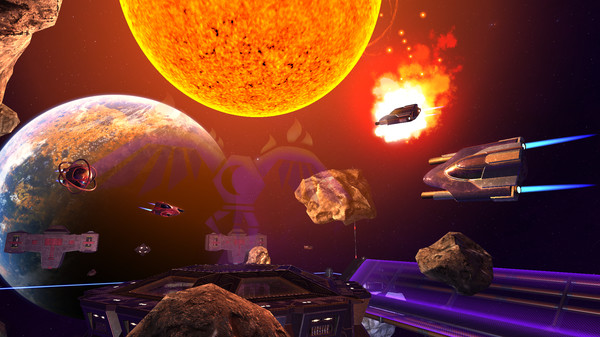 So when it comes time for war, what type of fleet will you build? What new friends will you battle? Will you be prepared for it all? Find out when Starblazer comes to Viveport on September 14, 2020, and is also available on Steam.
Until then…please enjoy…