Back in November of 2022, we learned that the procedurally-generated battlegrounds where you will need to gain access to better weapons and spell as you try to piece together the mystery behind humanity's downfall as you fight to save it, The Light Brigade, was coming to PlayStation VR2. And it not only was it going to release in Q1 of 2023, but it was one of PlayStation VR2's launch titles. Well now, for those that have been waiting to add to your physical collection, there is some good news as the game will be seeing a physical release and it is coming soon.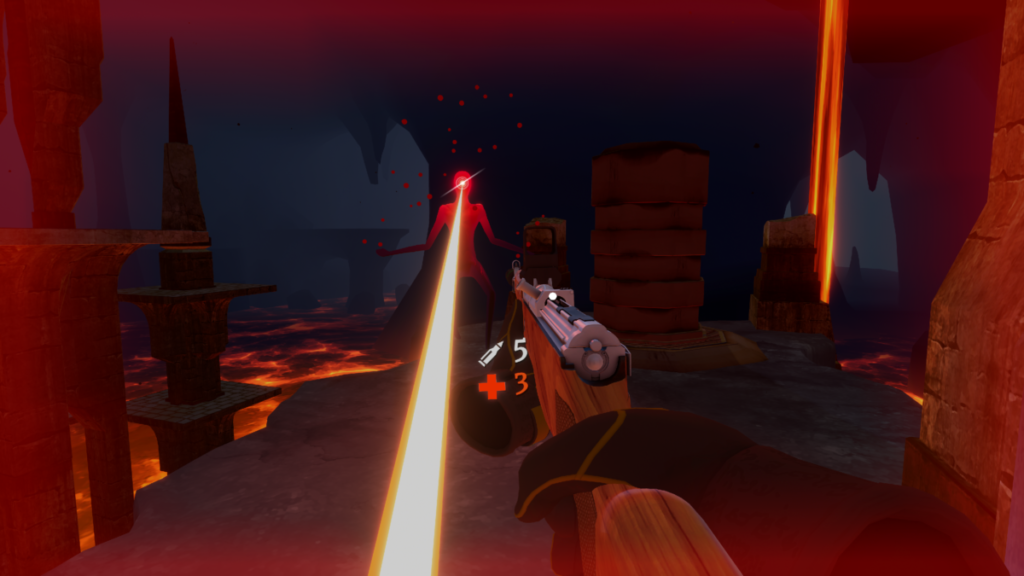 Features include:
Deep Roagulike Mechanics – Start your run with a standard-issue rifle and loot for powerful attachments like explosive charms, poison gun barrels, tactical scopes, silencers, and more. If you fall to enemy fire, survive long enough to retrieve your fallen soul or lose your run progress to permadeath
Physics-Based Gunplay – Realistic gunplay inspired by historical World War weaponry creates tense battles against increasingly difficult enemy soldiers, creatures, and bosses
Powerful Light Magic Abilities – Powerful light magic pairs beautifully with gunplay. From infusing your rifle's bullets with light magic to raining fireballs on enemy hordes, magic spells complement your rifle by adding more combat tools to your arsenal
The Power of Tarot Cards – Loot treasure chests and enemies during your run to collect an array of magical tarot cards, each with unique powers, buff/debuffs, and passive abilities. Acquire stronger versions of these cards to create devastating stacking effects
Infinite Battlegrounds, Infinite Runs – Infinitely procedurally-generated battlegrounds make each run completely unique, forcing you to traverse carefully through ever-changing hostile environments. Enemy soldiers lurk around every corner, so position and strategy are crucial for survival
Uncover the Mystery – What led to the world's downfall? What do the Obsidian Forces want? Uncover these mysteries and bring the world back from the brink of total darkness before it's too late
What magic will you unlock? Are you ready for the procedurally-generated battlegrounds? Will you uncover humanity's downfall? Find out with The Light Brigade, out now digitally for Quest 2/Pro on the Oculus Store, PlayStation VR2 on the PlayStation Store and Steam VR, and also The Light Brigade Physical Collector's Edition when it comes to a retailer near you and on the Perp Games Store in the Summer of 2023.
Until then…please enjoy…