Space can be lonely as the galaxy is a big place. Sometimes when boredom kicks in, one will start to get curious and start to venture out. And there may be a chance that you see something so adorable, that you think no one will mind that you took what was not yours. Well, that is not the case as it seems that the entire race of aliens in the galaxy are not happy and want this creature known as Ziggy back. But it's going to take skill and anything else I can attempt to do to make sure that Ziggy goes on the best cosmic adventure…well, maybe not the best adventure, but an adventure nonetheless.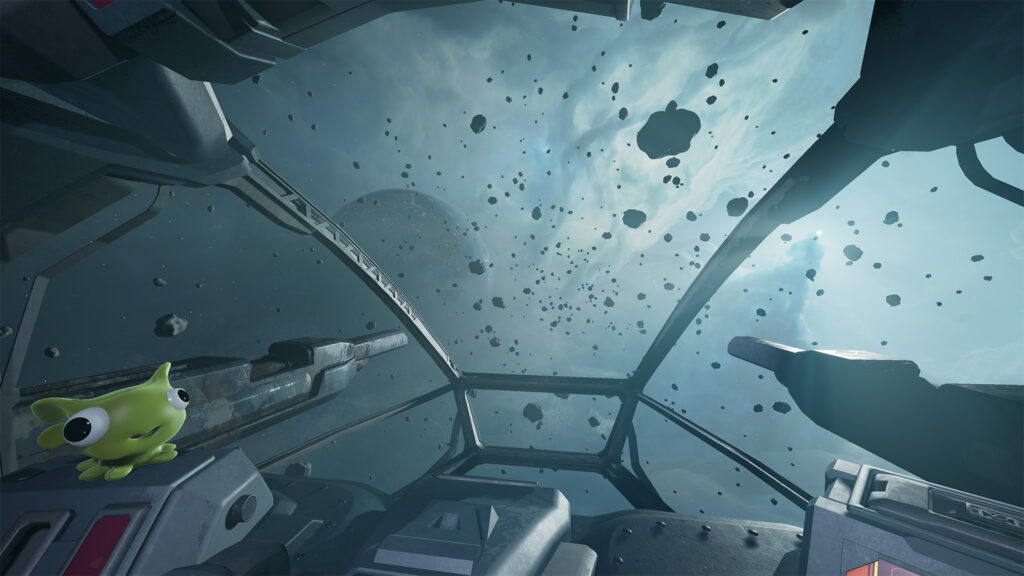 Features include:
Fully interactive cockpit – in your room-scale cockpit, all of the ship's systems are at an arms reach and fully interactive. Switch on your lights, power your shields, balance your temperature and pressure, fix hull breaches, fuel your life module, and stabilise the ship
Engage in exciting VR space combat – dodge asteroids and space debris as you navigate the solar system. Destroy enemies with your ship's weapons, manage your shields to reflect their blasts, and survive! You can also do barrel rolls
Branching story paths – each playthrough of the game will take you through a unique path in the solar system, with a unique story for each path you take
Layered Complexity – every level has a different set of challenges that you must overcome and will require you to utilise the systems in your ship differently
Galactic Leaderboards – challenge your friends and the world stage at large in time trials and high scores
Completionist Rewards – earn trophies that you can proudly display inside of your ship and use them to change cosmetics around you, including cosmetics for Ziggy
Will your score on the leaderboards be the best in the galaxy? What story will you discover? Can you handle the chaos of the combat? Find out when Ziggy's Cosmic Adventures comes to Quest 2 and Steam in 2022.
Until then…please enjoy…