As one of the original launch window games for the PlayStation VR lineup, Thumper gave us the rhythm violence that we needed and very much deserved. Playing as a space beetle as you go down the endless track, punishing obstacles, and mastering new moves all while reaching speeds that even Dark Helmet from Spaceballs would be envious about. But it's not as simple as one might think. Well, it looks like PlayStation VR2 players are going to be in for a treat as Thumper makes its impact for PlayStation's newest headset.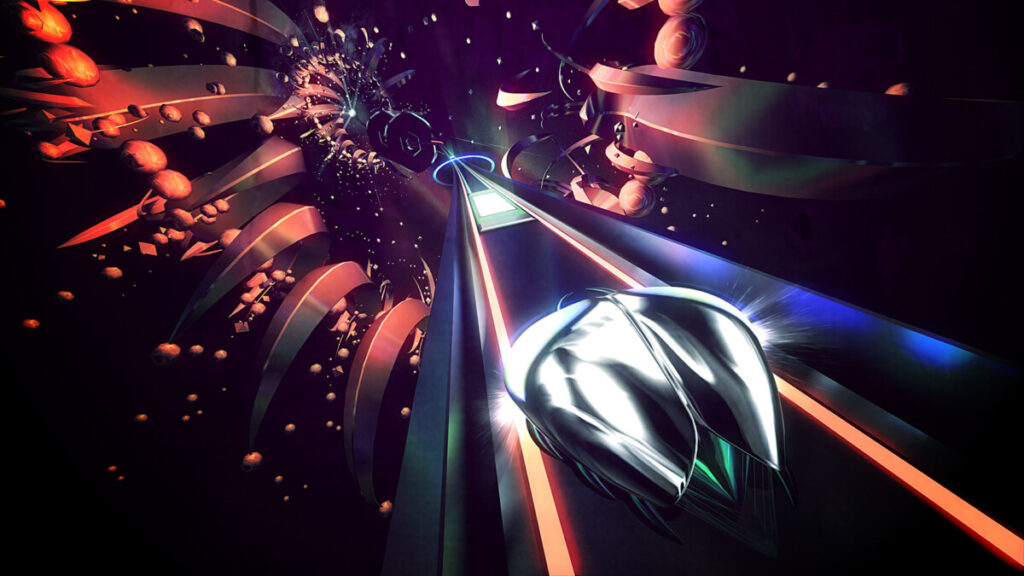 Features include:
Levels of Rhythm Hell
Adrenalizing Boss Battles, including the terrifying Crakhed
Simple Controls with haptic feedback
Psychedelic Visuals with 4K visuals
3D spatialized audio in VR mode to be immersed in the sounds that include the original Soundtrack by Brian Gibson of noise-rock band Lightning Bolt
VR mode – 4K/HDR/120Hz
2D mode – 4K/120Hz
DualSense controller and headset haptics
So are you ready for the rush? Will you be ready for the thump? Can you handle the violence? Find out when Thumper comes to PS5 and PlayStation VR2 on February 22, 2023. Also, if you have the PlayStation VR version, you can receive the PS4-PS5 upgrade for $4.99.
Until then…please enjoy…