When Tetris Effect launched on PlayStation VR, it took the game to the next level in ways that many of us couldn't have imagined. The game has evolved since then and it looks like we are about to embrace the competitive, the modes, and the cross-platform playing in new and exciting ways from the music to the backgrounds to the special effects to the PlayStation VR2 features, get ready to be introduced to the game you thought you knew like never before.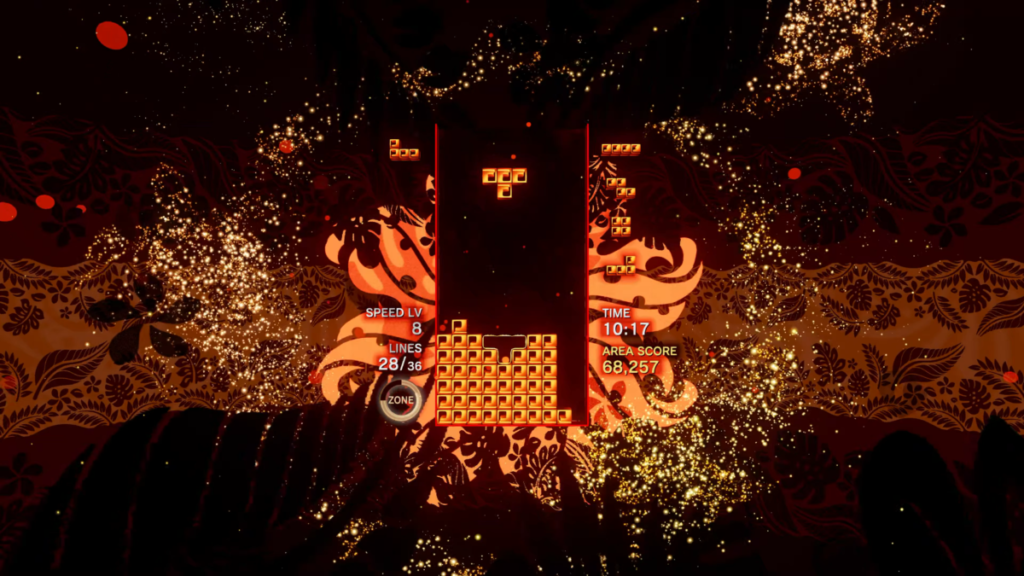 Features include:
An exhilarating single-player experience full of surprises.
Over 30 different stages, each with its own music, sound effects, graphical style, and background that all evolve and change as you play through them
The Zone is an all-new mechanic designed just for Tetris Effect: Connected! – Includes the all-new "ZONE" mechanic, where players can stop time (and Tetriminos falling) by entering "the ZONE" and either get out of a sticky situation that could otherwise lead to "Game Over," or rack up extra Line Clears for bonus rewards
Cross-platform multiplayer lets you play with players from all over the world! – Players on different platforms can easily join Friend Match rooms with the new Room ID feature
A wide variety of competitive and co-op modes! – Among the new modes is "CONNECTED," where three players can team up and literally connect their Tetris Matrices to fight against A.I.-controlled Bosses; "Zone Battle," a one-on-one match of standard competitive Tetris, but with a twist: the time-stopping Zone mechanic; and "Score Attack" and "Classic Score Attack," two single-player versus modes where two players compete separately to see who can get the best score
Join in on the fun in Spectator mode! – Spectator mode is available in Friend Matches. A room can contain up to 8 total people. Spectators can use emotes during the match to liven up the competition.
PlayStation VR2 features:
Close Your Eyes To Enter the ZONE
Eye-Tracking – With PS VR2 eye tracking enabled in the game options, you can enter the ZONE by closing and then opening your eyes.
PS VR2 Headset Feedback – Transport yourself into the world of Tetris Effect: Connected where you can feel key moments in gameplay:

Transitions are physical as you move between Journey Mode stages
Feel the jolt of the haptics as you go into and out of the ZONE

Enhanced Controller Feedback – Experience a new layer of sensory stimulation through the dual actuators of the DualSense controller and the PS VR2 Sense controllers (one actuator in each) in these in-game actions:

Left/right movements of Tetriminos
Hard Drops and Soft Drops
Transitions (between stages or launching stages from the Journey Mode menu)
The start and end of ZONE

Frame Rate and Resolution

PS VR2: 120fps with a resolution of 2000 x 2040 per eye
PS5: 60fps, 4K

Transfer save data from the PS4 version to PS5 – Owners can download and transfer PS4 saved data to the PS5 using cloud or extended storage or connect to the same network and transfer data directly from PS4 to PS5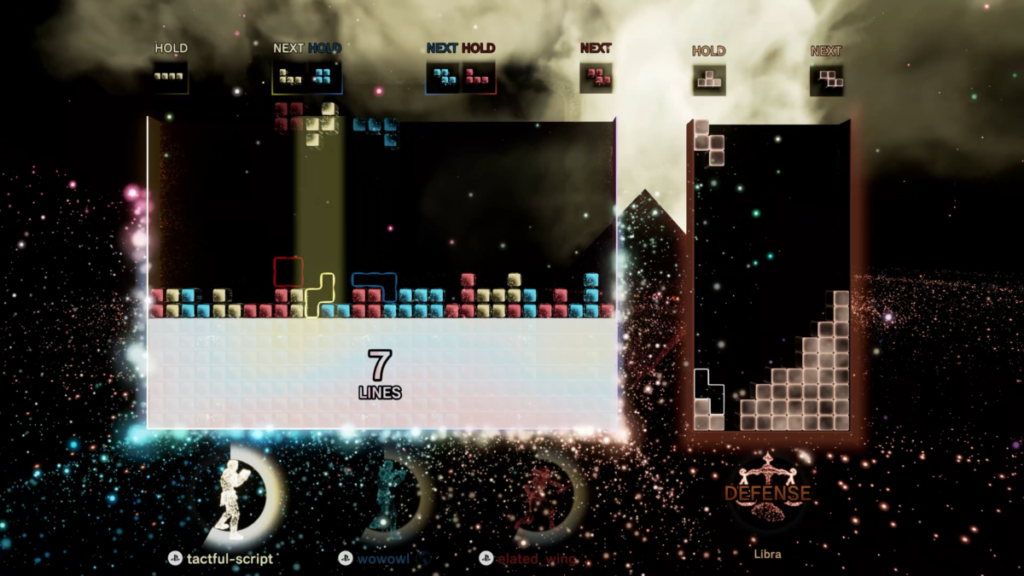 Are you ready to play in new ways? Are you ready to feel the gameplay? Are you ready to be connected? Find out when Tetris Effect: Connected comes to PlayStation VR2 on February 22, 2023. Also, owners of the PlayStation 4 version of the game will be able to upgrade to the PS5 version for $9.99.
Until then…please enjoy…